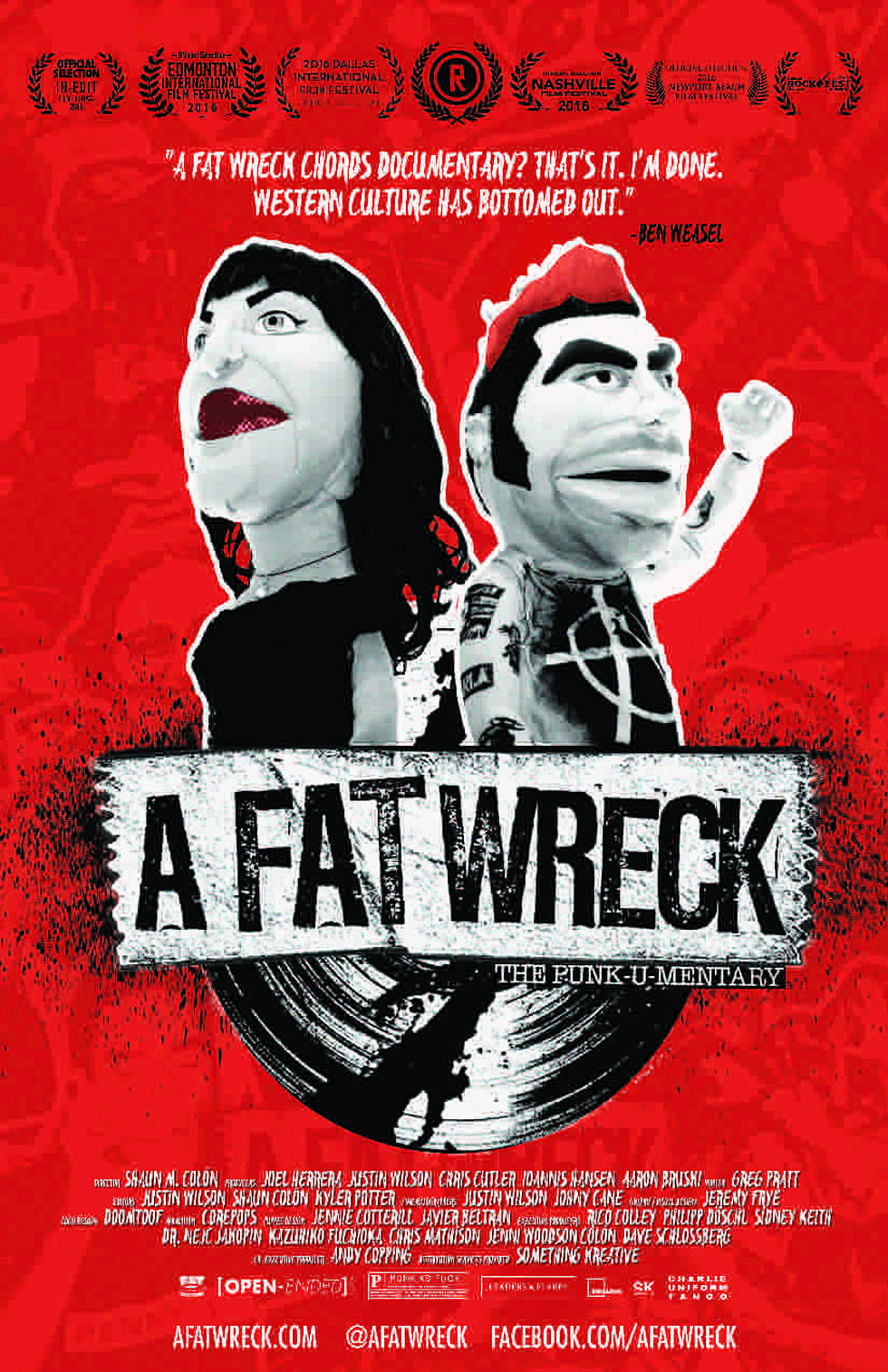 Fat Wreck Chords "Punk-U-Mentary" out today (watch a clip)
The clip is about when Fat Mike signed Strung Out to the label. He says he was initially unsure about them... but their bassist offered to carpet his condo, which sealed the deal. Watch that all go down (with muppets playing Fat Mike and the late Strung Out bassist Jim Cherry) below.
The film also includes appearances by members of Bad Religion, Against Me!, Foo Fighters, and more. There are also a few more screenings coming up. Info here.
Fat Wreck Chords also reprised their "Not My President" shirts (originally made for George W. Bush but now updated for Trump), and all proceeds will go to "organizations working to combat whatever bullshit policies this scumbag attempts to perpetrate on our country and the world."