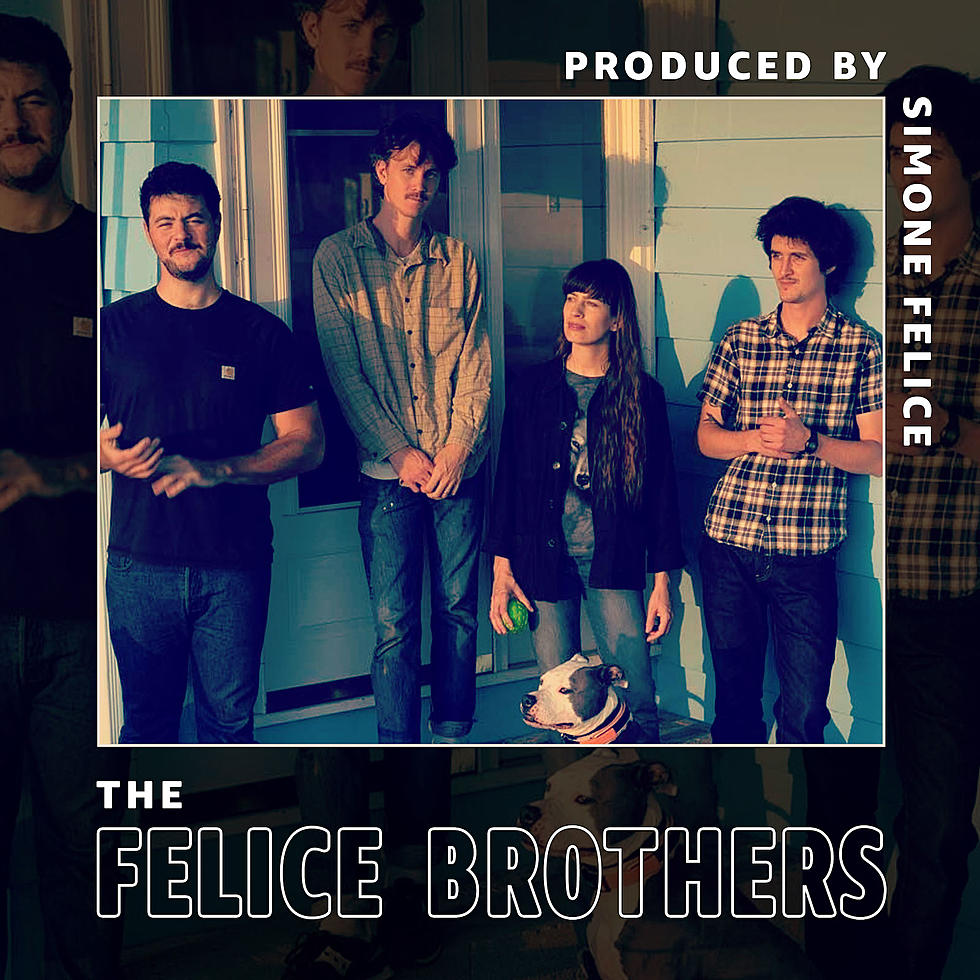 Felice Brothers share new song ft. Conor Oberst & Phoebe Bridgers (listen)
Simone Felice's edition of Amazon's "Produced By" series continues. Yesterday, Conor Oberst released the new song "LAX" for the series, featuring backing vocals by Phoebe Bridgers and James Felice from The Felice Brothers on piano (and David Baron on keys). Today, The Felice Brothers are sharing "Patti" from that same series, and this one also features Conor and Phoebe (plus Wesley Schultz of The Lumineers on guest vocals, David Baron on keys, and Jesske Hume on bass/vocals). Conor gets his own verse, while Phoebe joins in on harmonies in the choruses, and the song sounds great.
Ian Felice says, "This is a song about the land of yesterday's. It should feel like you're sitting in a kitchen somewhere deep in the north woods, eating apples and honey and watching small birds leave their tracks on the snow."
And Simone Felice adds: "My brother Ian wrote this beautiful song a few years back about our mother, her strength, struggles and sacrifice. For one reason or another it never ended up on an album so this project presented a welcome opportunity to give this special cut, which had become a staple of the Brothers live shows, a proper life in the record realm. As luck would have it, Conor and Wes were in the Catskills the same week we planned to record 'Patti,' and everyone's become friends over the years, so it felt the natural thing to do to ask them both to guest on the track. Growing up we loved bands with several different unique lead singers: The Beatles, The Band, Beastie Boys, Traveling Wilburys (the first tape I ever owned)."