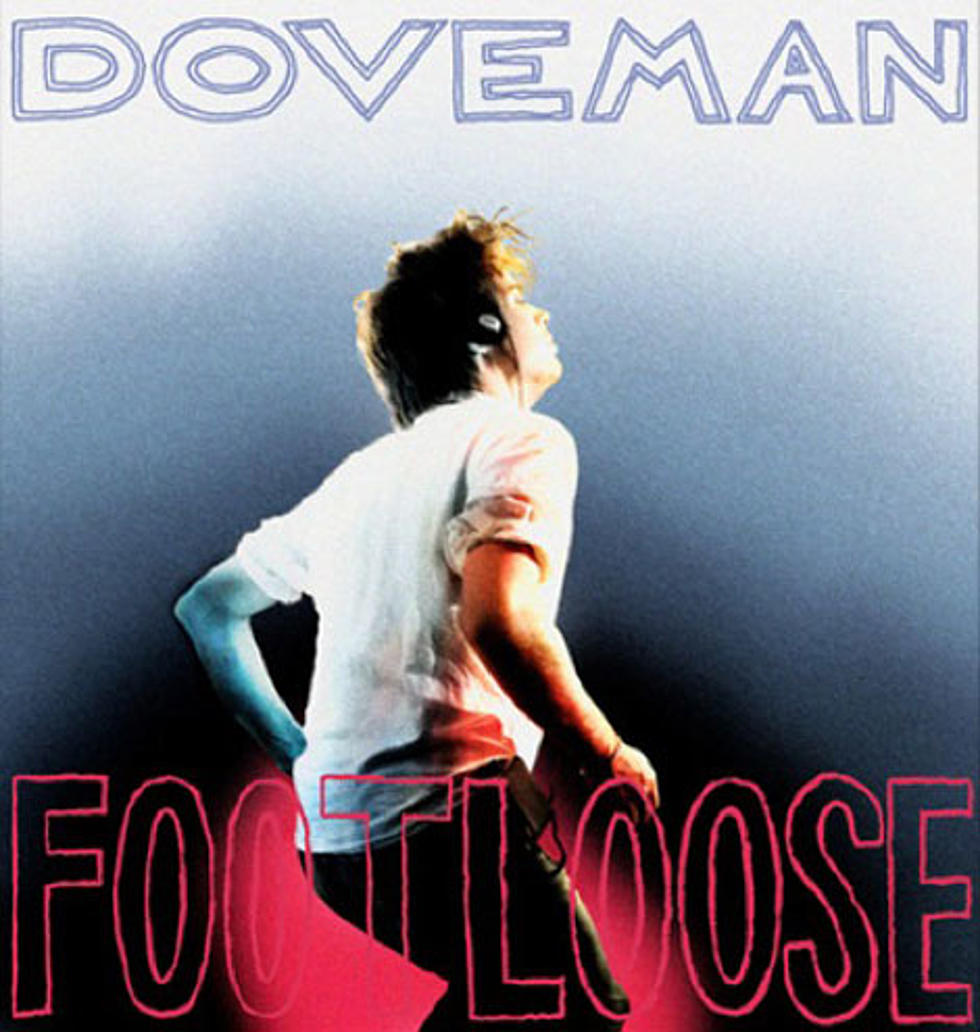 film w/ music series w/ Kria Brekkan, Doveman, Marc Ribot ++ Sam Amidon MP3s (Alex Chilton & R Kelly covers) & more
Footloose... coming to LPR

The new monthly Unsilent Film series kicks off Wednesday, April 7 with a free concert from Kría Brekkan (ex-Múm, Avery Tare & Kría Brekkan) as she debuts a live-improvisational score to Jean Epstein's 1928 horror masterpiece The Fall of the House of Usher. Then on April 25 Doveman will perform revised versions of tracks from his reinterpretation of the Footloose soundtrack and his album The Conformist to excerpts from the films Footloose and The Conformist. And on May 23 the series will feature jazz guitar luminary Marc Ribot doing his solo-guitar score to Charles Chaplin's 1921 slapstick comedy The Kid. [Le Poisson Rouge]
Doveman also has a show on Thursday, April 15th at Barrow Street Theater with Uncle Monk (Tommy Ramone's bluegrass duo), Penny Arcade, Bandana Splits (a group that includes Dawn Landes) and Tyrone Cotton. That's being put on by NYC/Kentucky-based festival Motherlodge.
One of the songs on Sam's new record, I See the Sign, which is out now, is a dead serious cover of R. Kelly's "Relief" that's actually sort of affecting. The song is posted above. Beth Orton contributes to Sam Amidon's new album (and vice versa), and he joined her for two NYC shows in January. They also recently recorded a cover of Big Star's "Thirteen" with Dave Schramm and David Mansfield for Radio Free Song Club.
As we gathered on St. Patrick's Day to tape show number four, we learned of the death of Alex Chilton. Beth Orton and Sam Amidon were in the studio that night and worked out a version of Big Star's "Thirteen". Ted found the lyrics online, Sam picked out the chords and they sang it for the first time.
You can download that above too.
Marc Ribot will be performing in a trio with bassist Henry Grimes and drummer Chad Taylor at Rose Live Music on April 12th. And he'll do two sets at the Stone on May 6th (1st Henry Kaiser, Marc Ribot & John Zorn; 2nd Duo with Henry Kaiser & Marc Ribot).
The film screening tonight is the only announced upcoming date for Kría Brekkan. check out a video of her and Fall of the House of Usher, both pasted below...

Kría Brekkan performs Ravine on East Village Radio in NYC

Upcoming Unsilent Film Series events:
04.07.10
The Unsilent Film Series presents
Kría Brekkan w/ a live improvisational score to Jean Epstein's The Fall of the House of Usher (1928)
FREE
10pm doors | 10:30pm show
04.25.10
The Unsilent Film Series presents
Doveman w/ live music to excerpts from Footloose (Ross, 1984) and The Conformist (Bertolucci, 1970)
$10 advance | $12 day of show
10pm doors | 10:30 show
05.23.10
The Unsilent Film Series presents
Marc Ribot w/ a live score to Charles Chaplin's The Kid (1921)
$17 advance | $20 day of show
10pm doors | 10:30pm show