Fleet Foxes @ Union Hall, Brooklyn, NY – pics
Fleet Foxes played two shows at Union Hall in Brooklyn last night (July 10, 2008). The pictures in this post are from the late one. I was at the early one which was a little less than an hour with a one-song, Robin-solo encore. Robin also played 'Oliver James' solo earlier in the set while Christian Wargo (who I just realized is one of two Fleet Foxes members that were in Crystal Skulls) stepped outside for a minute because he wasn't feeling well. They didn't make that fact obvious though. Christian just said something about it jokingly later in the set. But unlike the previous night's Bowery show, that was the only talk of not feeling well. Robin seemed to be doing fine.
Drummer J Tillman is an awesome addition to the band. And except for the idiots that wouldn't shut up near the bar in the back of the very small room, I thought it was it was a great show. More pictures (from the late show) below...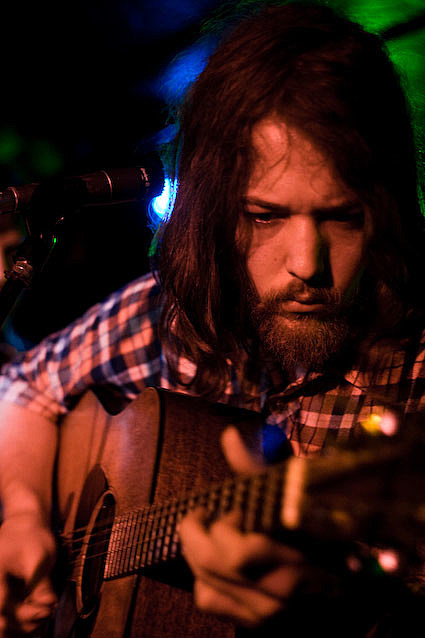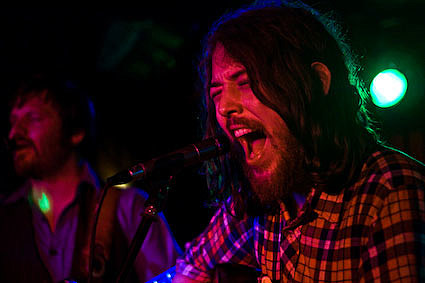 The Dutchess & The Duke were a good opener. I wasn't so into it at first, but their set picked up, especially at the end. And as they pointed out, they didn't complain this time. :-)