Floor, Unearthly Trance, Javelina & Hot Graves played the BV-BBG Northside show @ Europe – pics & video
words by BBG, photos by Samantha Marble
"Just drove three hours to get to Brooklyn in time to watch a forty minute set. Now were driving back. Floor was amazing #worthit" - MarkFMichael
Floor at Europa

Though a shade under a sell-out crowd, Europa was packed with grins on June 26th for one of only two East Coast reunion shows for stoner/doom greats Floor. There was a good bit of people who came into town specifically for the show, as Steve Brooks remarked on stage and in between bouts of crowd-surfing. ("I see a lot of friendly faces from far far away").
Support for Floor came from a trio of misanthropes: the incredible Unearthly Trance, Javelina and Hot Graves. Florida's Hot Graves specialize in a particularly playful (due to great on-stage banter) blackened thrash with heavy nods to Celtic Frost and Bathory. Meanwhile, Javelina killed the crowd with their sludge-punk sprinkled with killer dual-leads. I cornered one of the band members after the show, who said that they are three songs into a new LP. More on that soon.
Unearthly Trance directly supported Floor, which was somewhat appropro considering that bassist Jay Newman booked their last NYC show many years ago. Their set was peppered with tracks from the forthcoming V, and killed the crowd with spot-on stops and massive riffs. V is currently on pre-order via Relapse, but the band recently dropped a new split with The Endless Blockade on Chrome Peeler. Order a copy.
Unearthly Trance was recently added (along with Natur) as support for High On Fire at Music Hall of Williamsburg. Tickets are still available for the July 27th show.
Currently, Floor has only one tour date on the calendar. They will re-emerge on August 3rd of this year to play Gainesville for the second time in a year.
Tons of pics and a video from Europa are below...

--
Hot Graves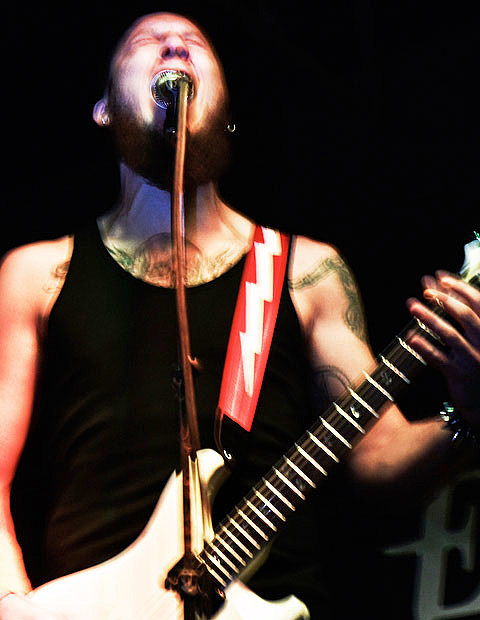 Javelina
Unearthly Trance
Floor
Floor - "Scimitar" @ Europa - Brooklyn 6/26/10