Floor, Unearthly Trance, Javelina & Hot Graves played the BV-BBG Northside show @ Europe – pics & video
"Just drove three hours to get to Brooklyn in time to watch a forty minute set. Now were driving back. Floor was amazing #worthit" - MarkFMichael
Floor at Europa

Though a shade under a sell-out crowd, Europa was packed with grins on June 26th for one of only two East Coast reunion shows for stoner/doom greats Floor. There was a good bit of people who came into town specifically for the show, as Steve Brooks remarked on stage and in between bouts of crowd-surfing. ("I see a lot of friendly faces from far far away").
Support for Floor came from a trio of misanthropes: the incredible Unearthly Trance, Javelina and Hot Graves. Florida's Hot Graves specialize in a particularly playful (due to great on-stage banter) blackened thrash with heavy nods to Celtic Frost and Bathory. Meanwhile, Javelina killed the crowd with their sludge-punk sprinkled with killer dual-leads. I cornered one of the band members after the show, who said that they are three songs into a new LP. More on that soon.
Currently, Floor has only one tour date on the calendar. They will re-emerge on August 3rd of this year to play Gainesville for the second time in a year.
Tons of pics and a video from Europa are below...

--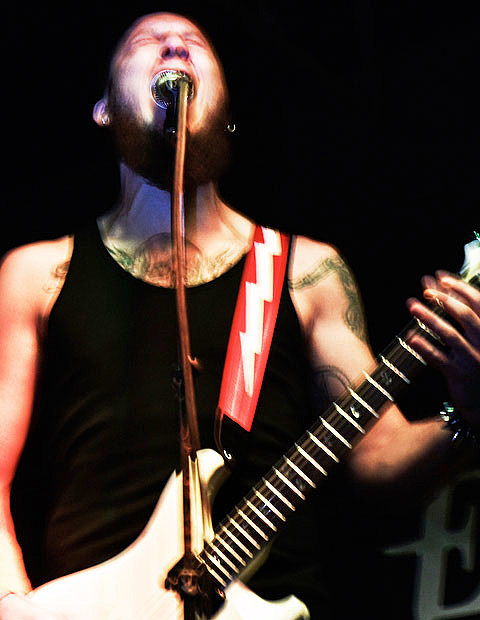 Floor - "Scimitar" @ Europa - Brooklyn 6/26/10