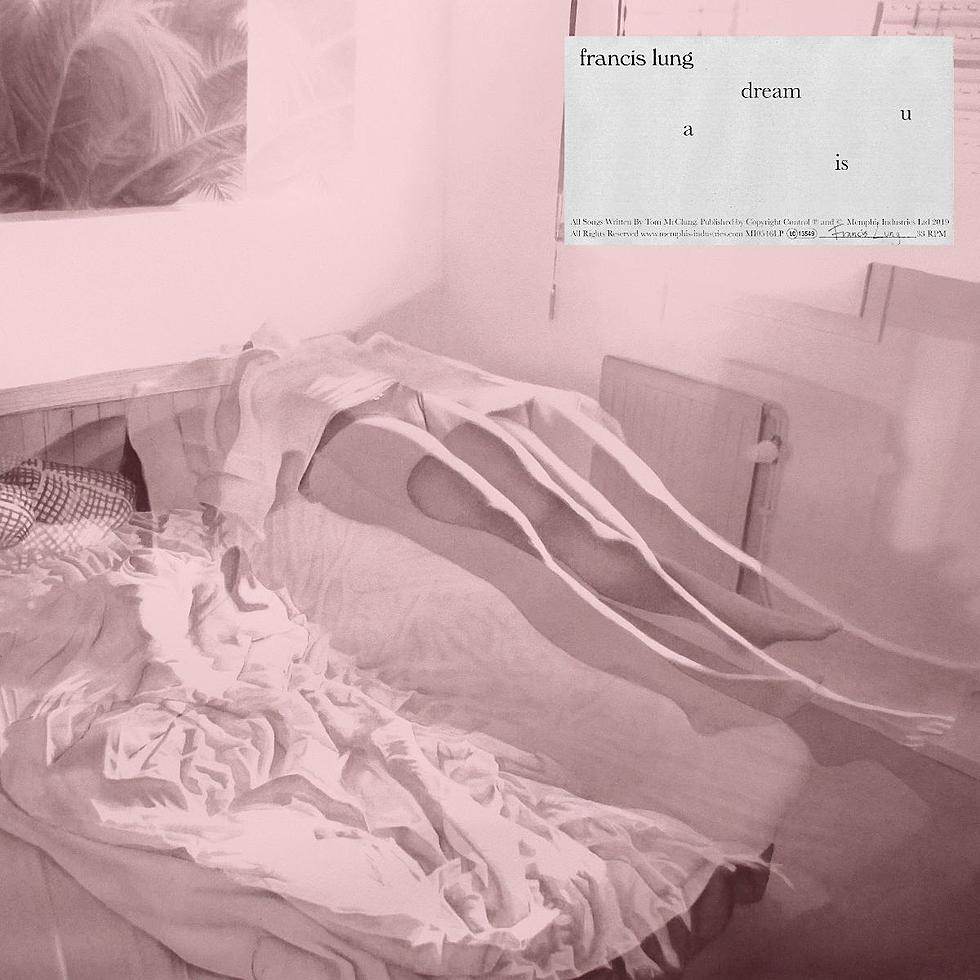 Francis Lung (ex-WU LYF) releasing debut album (watch the "Up & Down" video)
Francis Lung (aka former WU LYF member Tom McLung) is releasing his debut album A Dream Is U on August 2 via Memphis Industries (pre-order), and we're premiering second single "Up & Down" along with its video (directed by GRANDMAS). The narrative of the video manages to be both casual and creepy, and it includes a part where our star ends up singing karaoke to "Up & Down." Francis explains:
The song is a bipolar love story - two lovers with manic mood swings, the narrator speaks in an accusing tone, berating his lover for their erratic behaviour, in denial and unaware that they are just as difficult. The quietness of the vocal delivery in the verses and dramatic, loud delivery of the choruses is meant to represent a mood swing from depressed to euphoric and back again.

The video was directed by Mancunian filmmakers GRANDMAS. It follows a young woman after she murders an anonymous man in a hotel room. We tag along with her through her self-destructive path to oblivion as she wanders the streets at night, drinking copious amounts of tonic wine. She happens upon a northern karaoke bar where she sings her swan song as police sirens sound in the distance.
Like first single "I Wanna Live In My Dreams," "Up & Down" hearkens back to '60s pop and does justice to that sound. "[The album is] like a short Mancunian boy single-handedly trying to incite Beatlemania," Francis says. Like a lot of actual '60s pop artists, he fleshed the songs out with strings (by members of the Hallé Orchestra) and horns (by jazz saxophonist Sam Healy). It was produced by Brendan Williams (GoGo Penguin, Dutch Uncles). Check out "Up & Down" and its video below.
Tracklist
1. I Wanna Live In My Dreams
2. 2 Real
3. Do Ya
4. Comedown
5. Unnecessary Love
6. A Dream Is U
7. I Do Believe In U
8. Up & Down
9. Invisible
10. The Lie
Francis Lung -- 2019 Tour Dates
07/20 – Blue Dot Festival
10/18 - Hyde Park Book Club, Leeds
10/23 - Old Blue Last, London
10/25 – Hug & Pint, Glasgow
10/26 – Soup Kitchen, Manchester