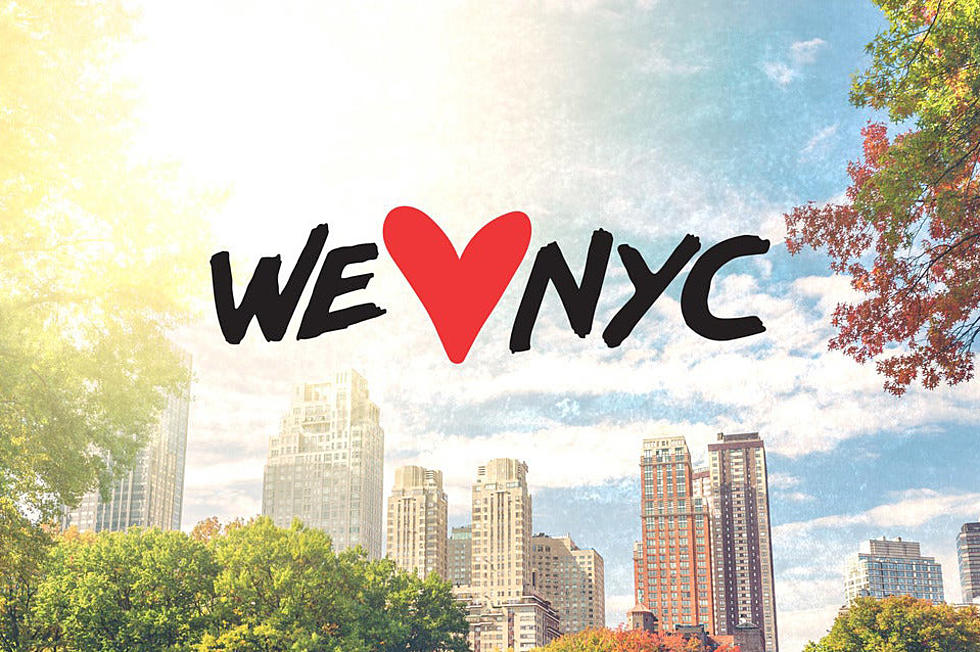 Free Central Park & Homecoming Week NYC show tickets become available today
Free tickets to WE LOVE NYC: The Homecoming Concert, the Central Park "mega-concert" featuring Bruce Springsteen, Paul Simon, Patti Smith, Jennifer Hudson, Jon Batiste, Andrea Bocelli, Kane Brown, LL Cool J, Elvis Costello, Lucky Daye, Earth Wind & Fire, Kenny "Babyface" Edmonds, Cynthia Erivo, Jimmy Fallon, Wyclef Jean, Journey, The Killers, Gayle King, Don Lemon, Barry Manilow, The New York Philharmonic, Polo G, Carlos Santana, and Rob Thomas, become available today (8/2) at 10 AM ET. You need to be fully vaccinated to attend the show, which happens on Central Park's Great Lawn on August 21, with gates opening at 3 PM and the show starting at 5 PM.
Also becoming available today at 10 AM are free tickets to It's Time for Hip-Hop in NYC, the series of "homecoming week" shows happening in Brooklyn, Queens, The Bronx, and Staten Island leading up to the Central Park show. Like the Central Park show, you'll need to provide proof of vaccination to attend, and you can see the lineup for the four shows, which happen on August 16 at Orchard Beach, August 17 at Richmond County Bank Park, August 19 at Brooklyn Army Terminal, and August 20 at Forest Hills Stadium, below.
If you miss out on today's ticket release, more tickets will become available on the following schedule:
Tuesday, August 3 at 7 a.m. EDT
Wednesday, August 4 at 9 p.m. EDT
Thursday, August 5 at 7 a.m. EDT
Friday, August 6 at 10 a.m. EDT
Saturday, August 7 at 9 p.m. EDT
If you can't make it in person, all five shows will stream live, Central Park on CNN, and the hip-hop shows on the Behind the Rhyme Twitch channel.
IT'S TIME FOR HIP-HOP IN NYC: LINEUPS
The Bronx - Monday Aug. 16, 3pm at Orchard Beach
KRS One, Slick Rick, Remy Ma, Busy Bee, CL Smooth, DJ Hollywood, DJ Jazzy Joyce, DJ Kevle Kev, Fantastic Five, Furious 5 (featuring Grandmaster Melie Mel and Scorpio), Grand Wizard Theodore, Joeski Love, Kid Capri, Nice & Smooth, PopMaster Fabel, Soul Sonic Force, T La Rock & Ultra Magnetic MC's
Staten Island - Tuesday Aug. 17, 4pm at Richmond County Bank Park
Raekwon, Ghostface Killah, Crystal Water, DJ Chuck Chillout, EMPD, Force MDs, Hakim Green, HeeSun Lee, Kool Keith, Lizzy Ashleigh, Pharoahe Monch, Rikki, Rob Base
Brooklyn - Thursday Aug. 19, 4pm at Brooklyn Army Terminal
Big Daddy Kane, Desiigner, C&C Music Factory, DJ Mr. Cee, Elle Varner, Judy Torres, Lizzy Ashliegh, Maino, Obasi Jackson, Papoose, PopMaster Fabel, Special Ed, Stetsasonic, Sweet Sensation, Young Devyn
Queens - Friday Aug. 20, 4pm at Forest Hills Stadium
George Clinton + The P-Funk All Stars (with special guests), Too $hort, DJ Hurricane, DJ Wiz, EPMD, Mobb Deep, Yo-Yo