Free Energy played Webster Hall w/ Titus (pics) announce tour w/ Foxy Shazam (dates)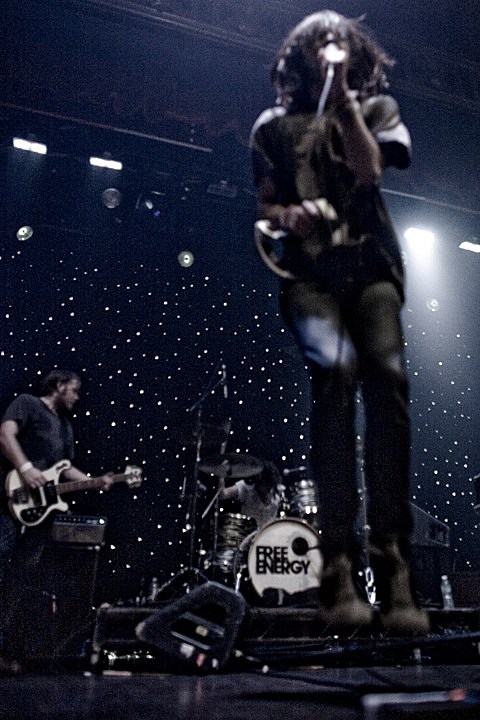 Free Energy are in China this weekend (!), but head back to the US to play a string of dates before hooking up with Foxy Shazam for a tour that includes two more NYC shows in late November: at Bowery Ballroom (11/24) and Music Hall of Williamsburg (11/26). Stay tuned for ticket info.
All dates and more pictures from Webster Hall, below...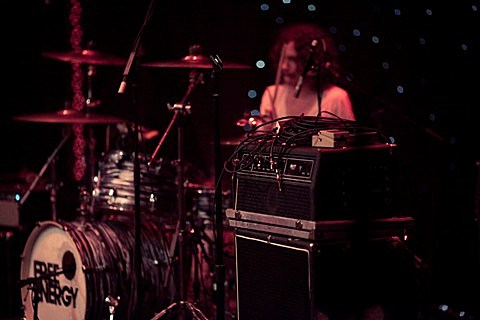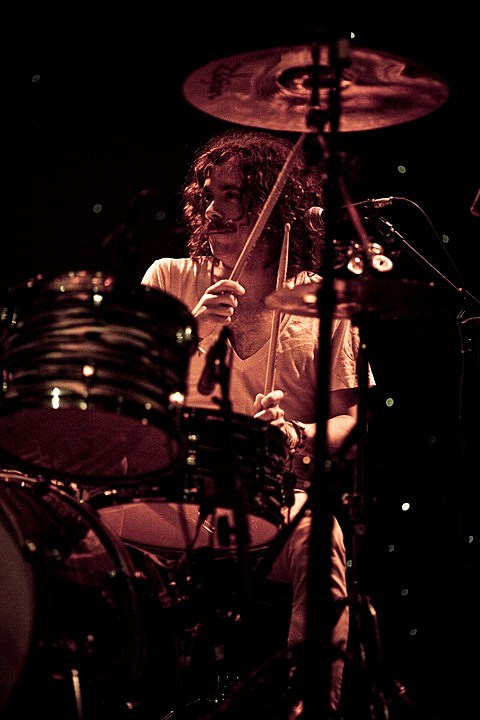 Screaming Females pictures HERE.
Titus Andronicus pictures HERE.
FREE ENERGY - 2010 TOUR DATES
Oct 3 2010 Modern Sky Festival / Haidian Park Beijing, 0, CHINA
Oct 12 2010 Space Portland, ME
Oct 13 2010 Jerkys w/ Foxy Shazam Providence, RI
Oct 14 2010 Club Metronome w/ Foxy Shazam Burlinton, VT
Oct 15 2010 The Juke Box w/ Foxy Shazam Montreal, QC, CANADA
Oct 16 2010 The Horseshoe w/ Foxy Shazam Toronto, On, CANADA
Oct 18 2010 The Summit w/ Foxy Shazam Columbus, OH
Oct 19 2010 The End w/ Foxy Shazam Nashville, TN
Oct 20 2010 The Old Rock House w/ Foxy Shazam St. Louis, MO
Oct 21 2010 The Record Bar w/ Foxy Shazam Kansas City, MO
Oct 22 2010 The Loft w/ Foxy Shazam Dallas, TX
Oct 23 2010 The Mohawk w/ Foxy Shazam Austin, TX
Oct 25 2010 Rhythm Room w/ Foxy Shazam Phoenix, AZ
Oct 26 2010 710 Beach Club San Diego, CA
Oct 28 2010 The Troubadour w/ Foxy Shazam west hollywood, ca
Oct 29 2010 Slims w/ Foxy Shazam San Francisco, CA
Oct 30 2010 The Blank Club w/ Foxy Shazam San Jose, CA
Nov 4 2010 Festival Inrocks @ L'Aeronef Lille, FRANCE *
Nov 5 2010 Festival Inrocks @ Cigale Paris, FRANCE *
Nov 6 2010 Festival Inrocks @ L'Olympic Nantes, FRANCE *
Nov 8 2010 Festival Festival Inrocks @ Le Bikini Toulouse, FRANCE *
Nov 10 2010 Doug Fir Lounge w/ Foxy Shazam Portland, OR
Nov 11 2010 The Crocodile Cafe w/ Foxy Shazam Seattle, WA
Nov 12 2010 Media Club w/ Foxy Shazam Vancouver, BC, CANADA
Nov 14 2010 Pawn Shop w/ Foxy Shazam Edmonton, AB, CANADA
Nov 15 2010 The Republik w/ Foxy Shazam Calgary, AB, CANADA
Nov 16 2010 Amigos w/ Foxy Shazam Saskatoon, SA, CANADA
Nov 17 2010 The Pyramid w/ Foxy Shazam Winnipeg, MB, CANADA
Nov 18 2010 400 Bar w/ Foxy Shazam Minneapolis, MN
Nov 19 2010 Lincoln Hall w/ Foxy Shazam Chicago, il
Nov 20 2010 Radio Radio w/ Foxy Shazam Indianapolis, IN
Nov 21 2010 Grog Shop w/ Foxy Shazam Cleveland, OH
Nov 22 2010 Valentines w/ Foxy Shazam Albany, NY
Nov 23 2010 Paradise Rock Club w/ Foxy Shazam Boston, MA
Nov 24 2010 Bowery Ballroom w/ Foxy Shazam New York, NY
Nov 26 2010 Music Hall of Williamsburg w/ Foxy Shazam Brooklyn, NY
Nov 27 2010 Theater of Living Arts w/ Foxy Shazam Philadelphia, PA
Dec 1 2010 Rock and Roll Hotel w/ Foxy Shazam Washington, DC
* w/ The Drums, Carl Barât, Surfer Blood