Fucked Up & friends @ the Rogan Store – the final set of pics
In order to capture as much of the 12 hour show that the band Fucked Up played at the Rogan Store on the Bowery near where CBGB used to be yesterday (10/14), we set up photographic shifts. Ryan was 4-6, Chris was 6-8, Edwina was 8-midnight and Tim was midnight until 2am. We failed at getting anyone there from 2-4 in the afternoon when it started. We also ended up with overlap because naturally, people stayed longer than their alotted time period, especially Ryan who was there for 8 hours. That's Jon Josef of Cro-Mags and Cro-Mags (jam) fame above in the red t-shirt (not the first time a hardcore/punk legend has joined FU on stage). The rest of Edwina's pics are below...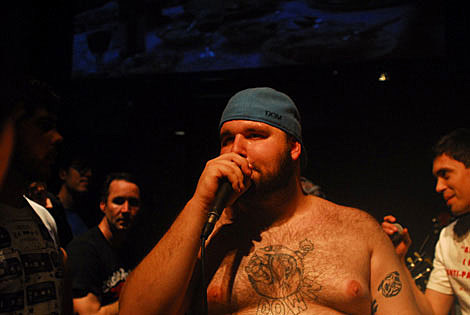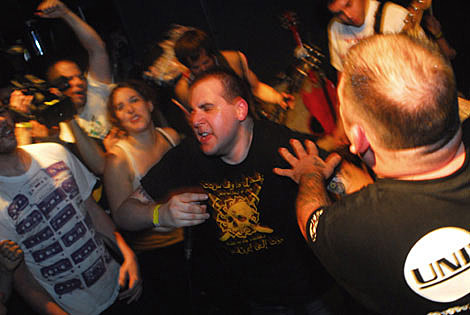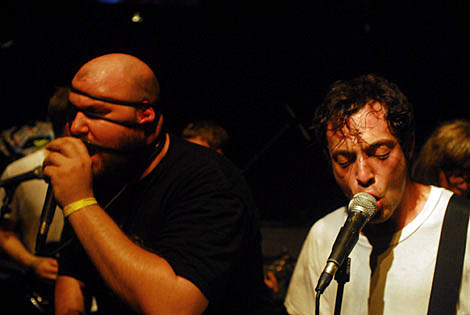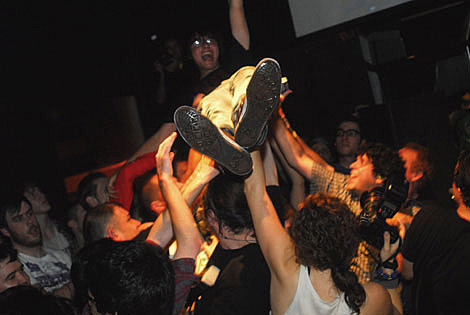 dude from Vampire Weekend...