Fucked Up, Moby, Vivian Girls, John Joseph, Matt Sweeney, J Mascis & frends @ the Rogan Store (4:30-12:30) – pics
Ryan's official shift at the 12-hour Fucked Up show was really only 4-6, but he got there a little late and stayed much longer. John Joseph did two Cro-Mags songs with Fucked Up ("Malfunction" and "Life of My Own"). Tim Harrington sang "Over the Edge" by Underdog, "Victim in Pain" by Agnostic Front, and then moshed while someone grabbed the mic and sang Agnostic Front's "Last Warning" F'd Up played "Blitzkrieg Bop" by the Ramones twice. First with Moby singing and then later with Ezra Koenig from Vampire Weekend singing. Moby also did "12XU" by Minor Threat and "Nervous Breakdown" by Black Flag. Ezra also sang "Parents" by the Descendents and a Blitz song. J. Mascis did "Chunks" by Last Rites (a song D Jr often covers) with them while Matador's Gerard was on guitar and then J. played drums while Fucked Up played "I Saw It" by Deep Wound. Fucked Up of course played lots of hardcore and punk covers on their own too, and even some originals. Pictures of it all below...

Gods & Queens...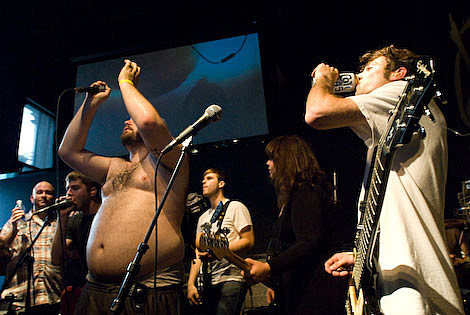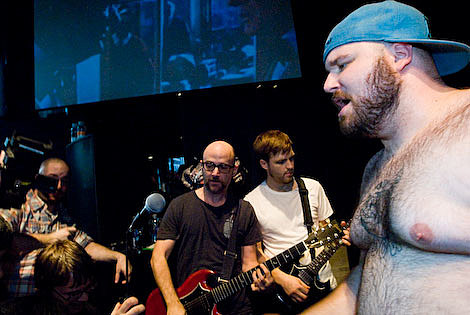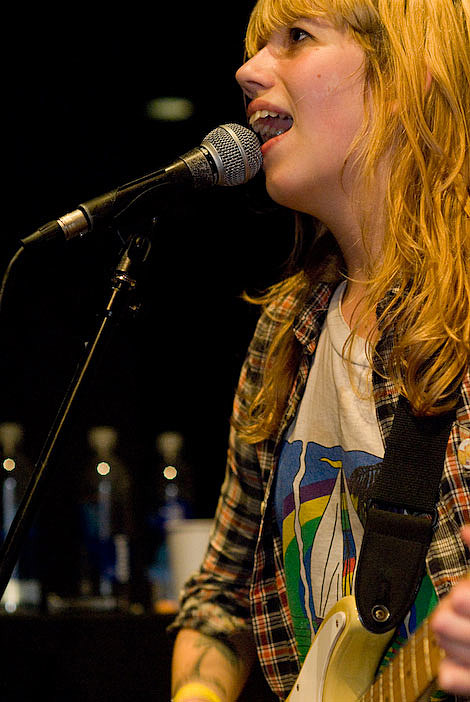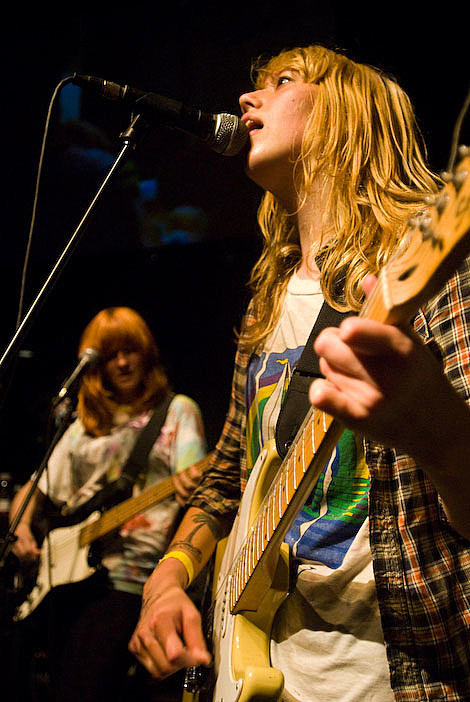 Les Savy Fav's Tim Harrington...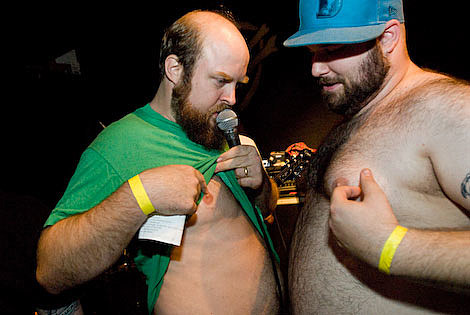 Vampire Weekend's Ezra Koenig...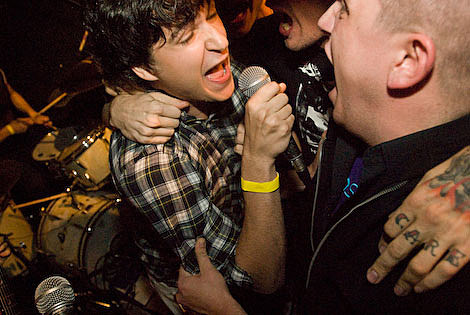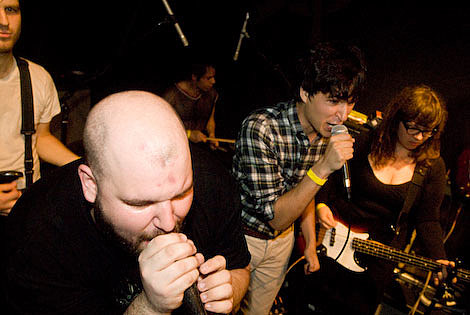 Dinosaur Jr.'s J Mascis..