Fucked Up, Pissed Jeans, Vivian Girls & 80s Hardcore @ Market Hotel, Brooklyn, NY – pics
photos by Edwina Hay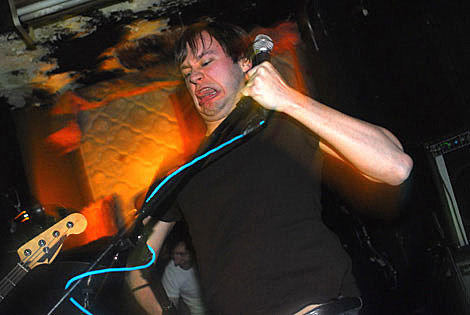 The show kicked off with '80s Hardcore, which plays exactly that. The band opened with a cover of Minor Threat's "Straight Edge" and burned through a set that came to a frenzied head with Black Flag's classic "Wasted." Cover bands don't normally do it for me, but I was won over by the excellent song choices and infectious gusto of the band...
...Pissed Jeans took the stage in a mess of flash photography and wall punching. The band ripped through a set that brought to mind the great Arab on Radar/Locust tour of '99--everyone was spazzing just cause it felt so good. I'd be hard pressed to name a band today that puts on a better show ("This looks like the end of the world," a genteel friend of mine commented. "I love it.") or whips the audience into more of a frenzy. People were standing on amps! People were diving through the air! Pissed Jeans makes the sort of music that turns good kids bad. [NY Press]
We already posted Andrew Frisicano's take on Fucked Up's set. Pictures from the whole show below...

80s Hardcore...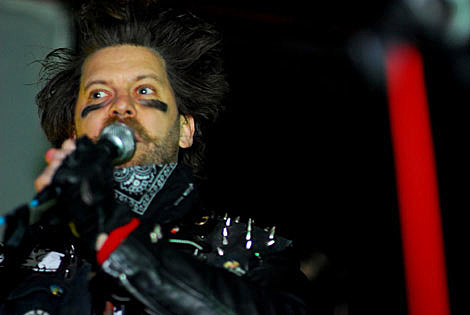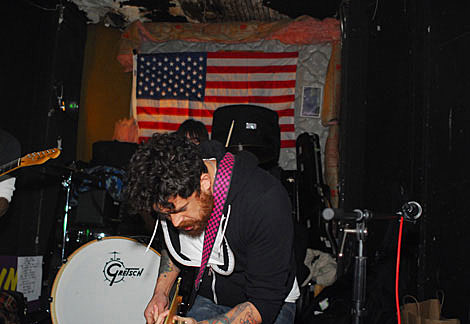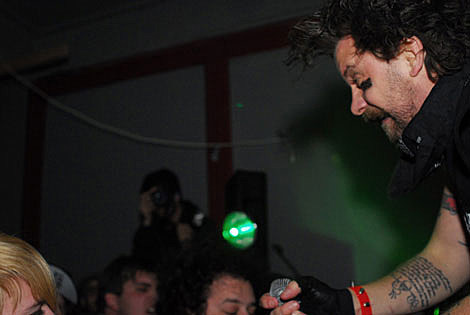 Vivian Girls...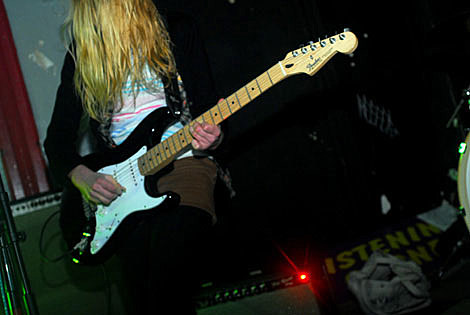 Pissed Jeans...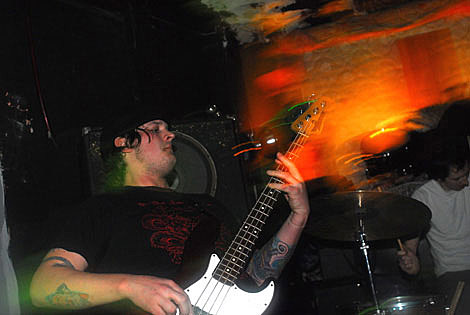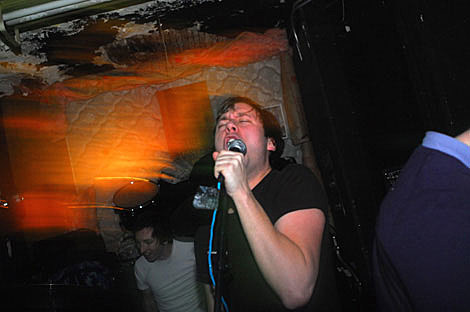 Fucked Up...
Fucked Up review HERE.