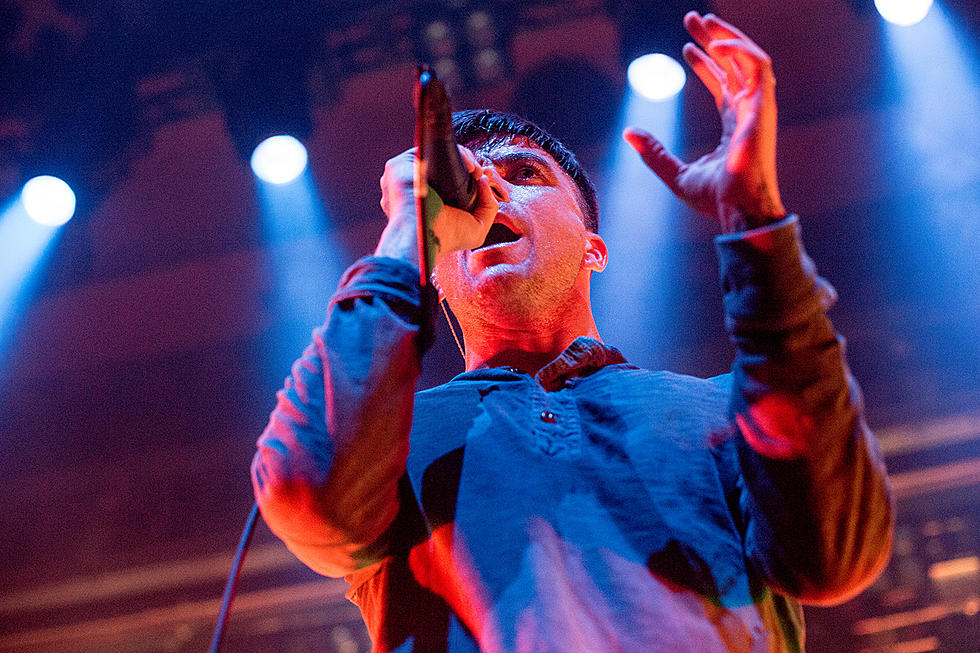 Fuckin Whatever release new benefit single for Anthony Green's birthday
Anthony with Circa Survive, photo by Amanda Hatfield
Anthony Green of Circa Survive, Saosin, The Sound of Animals Fighting, and other bands turns 40 today (happy birthday!), and for the occasion, Fuckin Whatever -- his psychedelic side project with Adam Lazzara and John Nolan of Taking Back Sunday -- have released a new song, "Houdini." The song is a Bandcamp exclusive, and all proceeds are going to Prevention Point Philadelphia, "a nonprofit public health organization providing harm reduction services to Philadelphia and the surrounding area."
This one's a little less overtly trippy than the stuff on the band's 2021 debut EP, instead going in a more upbeat art pop direction with Anthony and Adam's voices loud, clear, and in the forefront. It's another great song, and more proof that this band truly is down for fuckin whatever. Listen below and download it at Bandcamp.
Circa Survive also recently put out a great new EP, and Anthony is gearing up for a unique tour with Laura Jane Grace and Tim Kasher (whose new album is out today), where all three of them will be joining each other during their respective sets. Support, varying by date, comes from Oceanator, Mikey Erg, and Home Is Where (whose split with Record Setter is also out today). The tour hits the NYC-area on May 6 at The Stone Pony with Mikey Erg and May 9 at Irving Plaza with Home Is Where. All dates are listed below.
LAURA JANE GRACE/TIM KASHER/ANTHONY GREEN: 2022 TOUR
May 01 — Minneapolis, MN — Fine Line Music Cafe *
May 02 — Milwaukee, WI — Eagles Club (The Rave Hall) *
May 03 — Chicago, IL — Thalia Hall *
May 05 — Philadelphia, PA — Union Transfer *
May 06 — Asbury Park, NJ — The Stone Pony
May 07 — Somerville, MA — Crystal Ballroom (Somerville Theatre) *
May 09 — New York, NY — Irving Plaza ^
May 10 — Baltimore, MD — Baltimore Soundstage ^
May 11 — Charlotte, NC — The Underground ^
May 12 — Atlanta, GA — Buckhead Theatre ^
May 14 — New Orleans, LA — The Hangar ^
May 15 — Houston, TX — White Oak Music Hall ^
May 17 — San Antonio, TX — Vibes Event Center ^
May 18 — Roswell, NM — The Liberty ^
May 20 — Phoenix, AZ — Crescent Ballroom #
May 21 — Pomona, CA — The Glass House #
May 22 — Los Angeles, CA — The Regent Theater #
May 24 — San Francisco, CA — August Hall #
May 26 — Portland, OR — Wonder Ballroom #
May 27 — Seattle, WA — Showbox #
May 29 — Boise, ID — The Olympic #
May 30 — Salt Lake City, UT — Metro Music Hall #
May 31 — Denver, CO — Summit Music Hall #
* — Mikey Erg supporting
^ — Home Is Where supporting
# — Oceanator supporting