Fun Fun Fun Fest 2010 – Day Two in pics (part 4) – Gwar, Jeff the Brotherhood, Municipal Waste, Dam-Funk & more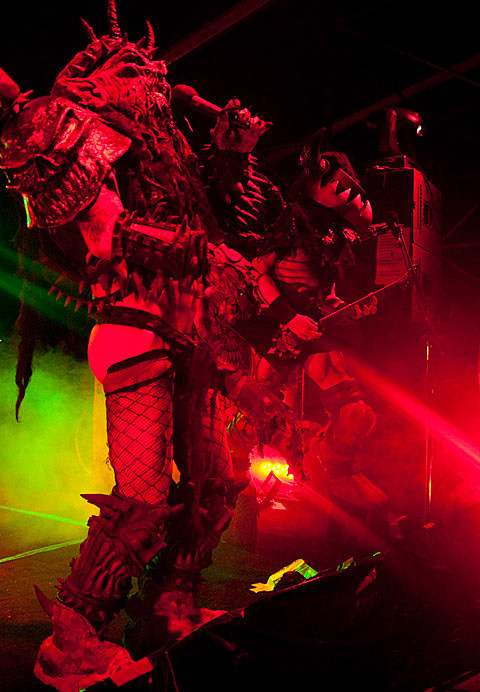 Digital Retribution: When I last interviewed you, you said of the Dead Kennedys reunion, "I thought it was fucking pathetic, though, when The Dead Kennedys went out without Jello as their singer." What I meant to say instead of whatever monosyllabic witticism I spouted is: What's the difference between DK and the reformed Misfits, who GWAR toured with?

Dave Brockie (aka Oderus): I think there is a big difference, but don't expect the original product in either. I like Jerry and I would rather have him out touring and having fun than have him working in his machine shop. You can't blame him for wanting to cash in on how great The Misfits were, and enjoy himself in the process, plus give all of his pals jobs in his crew, and show his kids the time of their lives! So in that aspect, I think Jerry and what's left of The Misfits is cool, as long as you don't go in there expecting to see Glenn Danzig! I feel Jerry has earned the right to do whatever the fuck he wants through 30+ years of dedication to this music. Jerry never lets up, he is always gigging. Whereas the Dead Kennedys thing was just a one-shot money grab. They knew they could get away with it, do a year or two, cash in, and bail...and also, The Misfits actually got away with replacing their singer, with Mike Graves, and did a couple of great records! That was when we toured with them, and that was great! American Psycho is a great fucking album!
With 46 acts spanning multiple genres, all worth at least checking out, and most worth more than that, playing on four stages in a 10 hour period along with side attractions like a bungee jumping thing and a mechanical bull, and with three of us at Fun Fun Fun Fest, it shouldn't be surprising that it took us ONE, TWO, THREE, and now FOUR posts to cover just the pictures from Saturday. They continue below...

--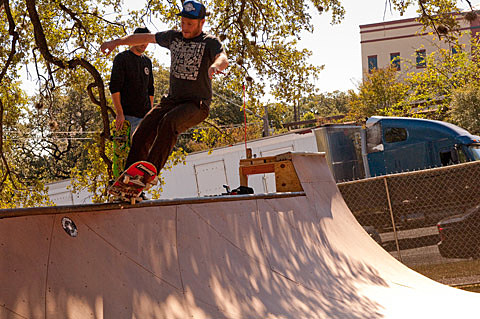 The League of Extrodinary Gz
Anarchy Championship Wrestling
Before the wall of death....
Municpal Waste forgot their mohawks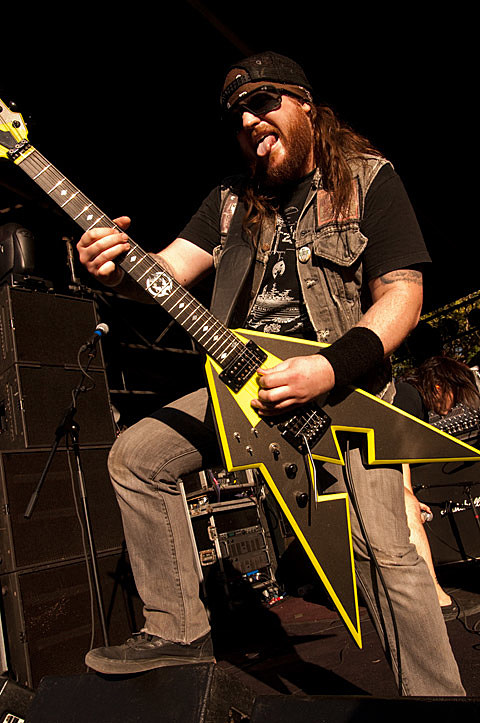 the crowd gets the trash can thrown at them
Before ANOTHER wall of death
Gwar slays Municipal Waste
headless monster spraying the crowd with blood