Fun Fun Fun Fest – Day 3 pics (part 2) – Deakin, Best Coast, A-Trak, Yelle, Polvo, Deerhunter, Washed Out, Toro y Moi, more
Timothy S. Griffin
photos by Tim Griffin
Deakin

"This solo project from Animal Collective's Deakin (or Deacon, or Josh Dibb) was just as psychedelic, but in more of a dub vein, with spacey, ambient guitar over echoing reverberating distorted drum-pad beats. A pair of smoking-hot yoga-body hipster girls were dancing throughout--no idea how they found a beat to lock into, as loose as the rhythm was, but none of the guys nearby were complaining." [Dallas Observer]
From some of our posts, you might think metal and punk dominated at Fun Fun Fun Fest, and honestly it kind of was the metal and punk bands who packed the most punch making it harder to enjoy the lighter fare all in one day, but there are many who probably spent all weekend at Waterloo Park and never even ventured over to the Black Stage once, not even to check out the spectacle that is Gwar who were on that the same time as Dirty Projectors on Saturday.
If indie rock/pop/chillwave was all you were looking for, or even just dancing and hip hop, you had more than your share of best new music to keep you occupied from noon to 10pm on the Orange and Blue stages. Sunday alone featured Deerhunter, Toro Y Moi, Washed Out, Deakin, Magic Kids, Best Coast (Wavves played the day before) and Cults, not to mention Yelle, Polvo, P.O.S. and A-Trak. Those are most of the artists pictured in this post which continues below...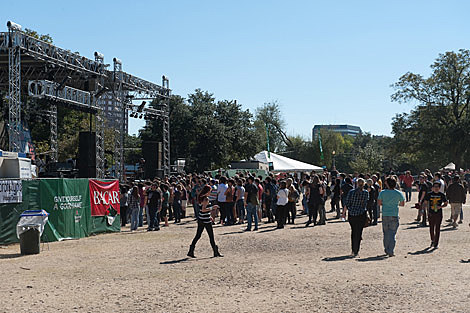 Magic Kids
Indian Jewelry
Margot & The Nuclear So & Sos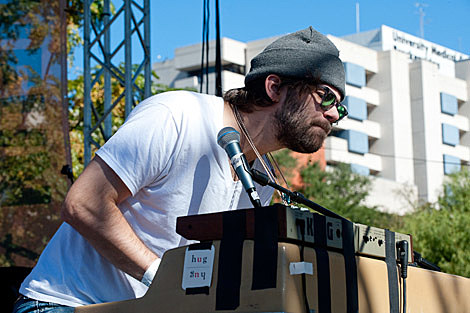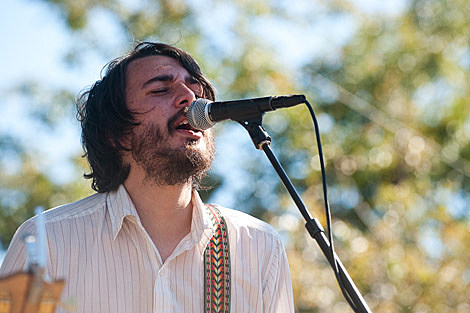 Black Nasty
Deakin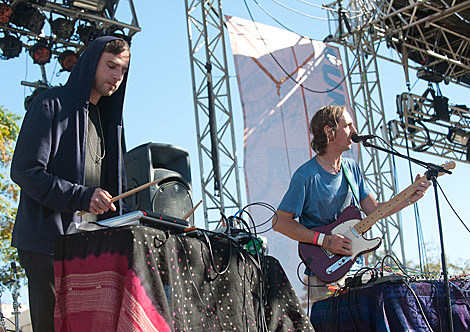 Toro Y Moi
Kaki King
Jean Grae
Cults
Best Coast
Polvo
P.O.S.
Deerhunter
Washed Out
Yelle
A-Trak