Fun Fun Fun Fest 2011 — Day 3 pics (part 1) — Slayer, Blonde Redhead, Kid Dynamite, Zero Boys, Boris & more
My final day at Fun Fun Fun Fest 2011 ran the gamut from 90s-indie-worshippers Lemuria to the poppy-hardcore of Kid Dynamite, the Prince-clad hardcore of Ceremony to the glitchy dance of Flying Lotus, and the operatic/enigmatic Austra to the great Slayer. Of the bands that I was not familar with prior to that day (namely OBN IIIs and Les Butcherettes) OBN IIIs set was my favorite; high energy punk/garage was an excellent way to turbo-charge the day. Le Butcherettes were no slouches though, playing fun and spazzy garage-punk featuring the endlessly watachlbe Teri Gender Bender up front and surprise guest Omar Rodriguez-Lopez on bass.
I'll save the "Fun Fun Fun" knee-slapper for pretty much every single band's pre/intra-show banter ("Are you having fun? Are you having Fun Fun Fun?") but yes, Fun Fun Fun Fest lives up to its name.
More pictures from day three including shots of Lemuria, Le Butcherettes, OBN IIIs, Davila 666, Ceremony, Nobunny, Kid Dynamite, Zero Boys, Eyehategod, Austra, Ted Leo & The Pharmacists, Cannibal Corpse, Boris, Del The Funkee Homosapien, Slayer, Blonde Redhead, and much more, below...

--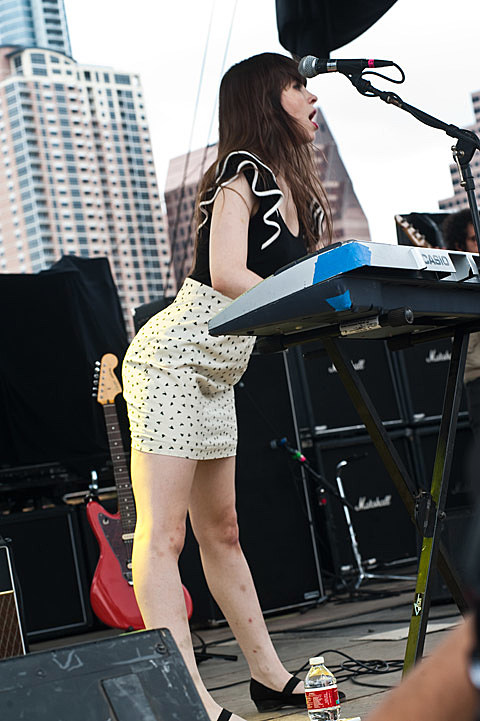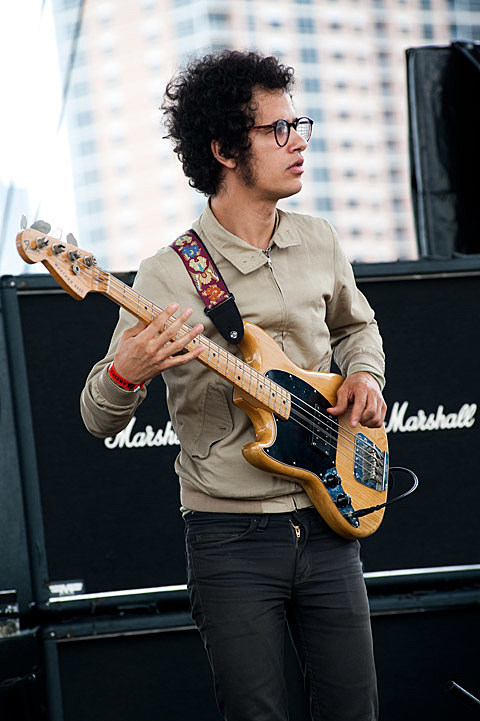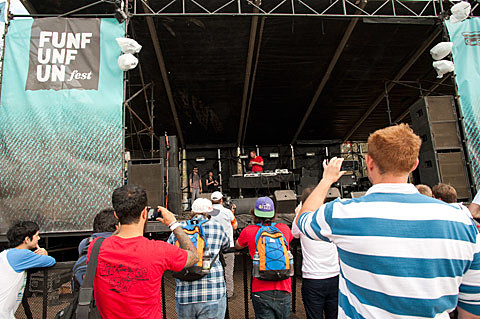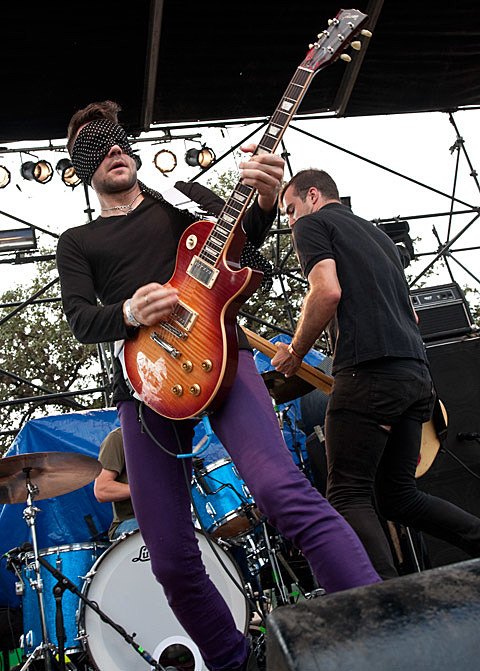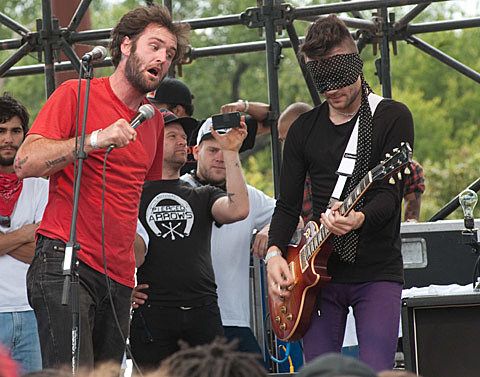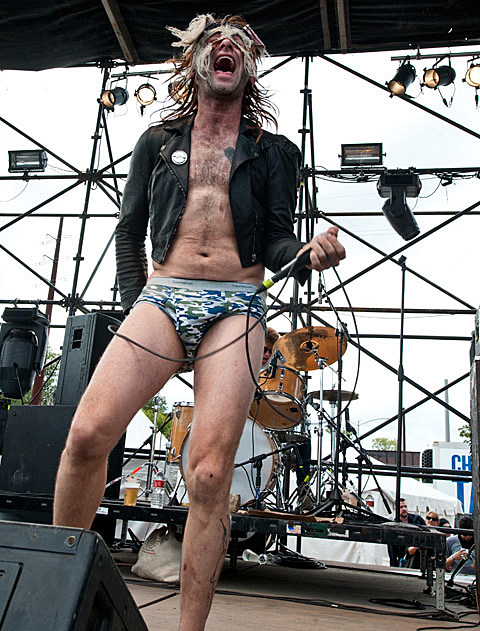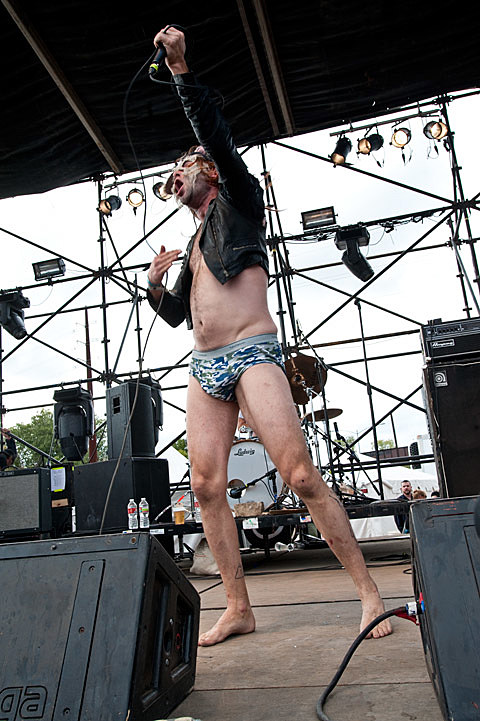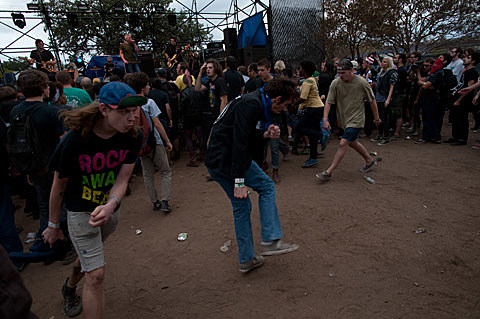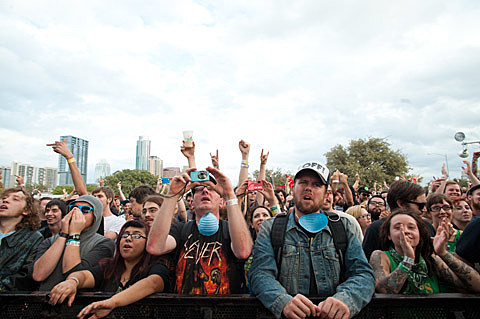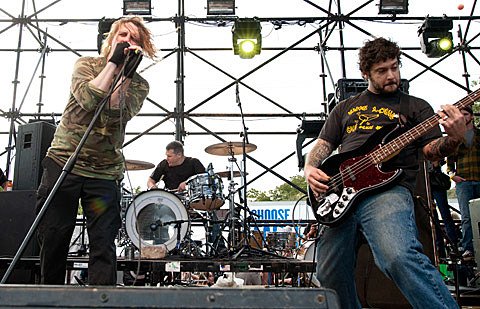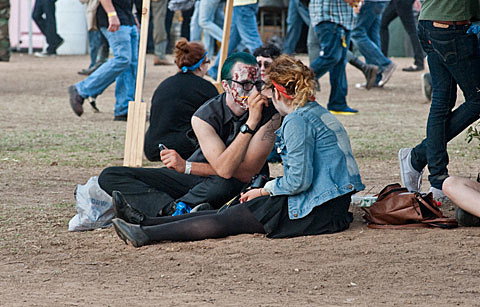 Ted Leo & The Pharmacists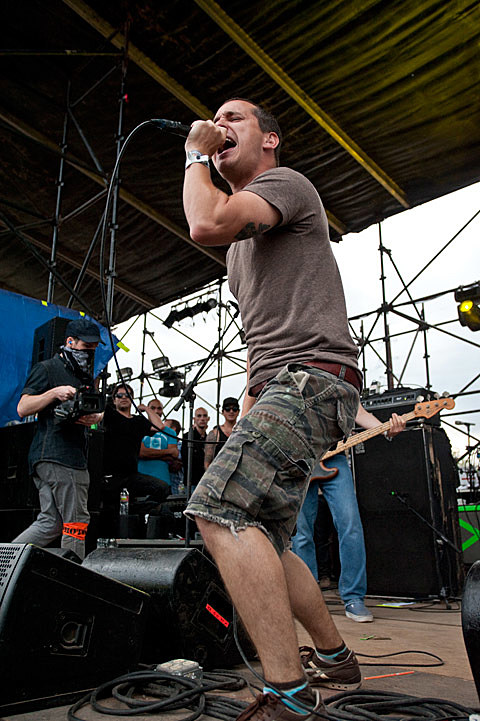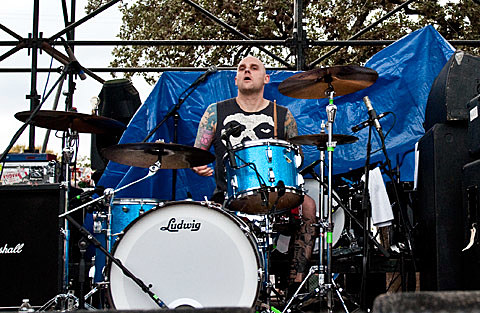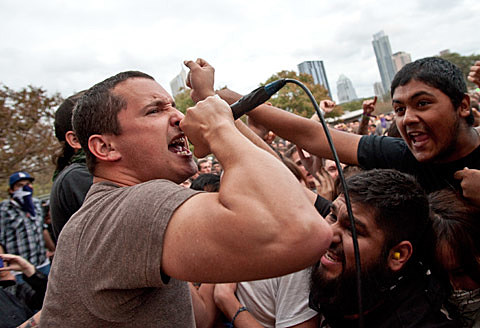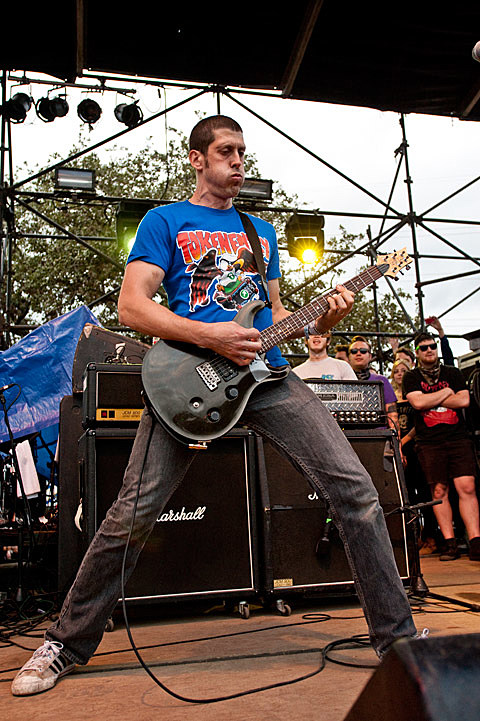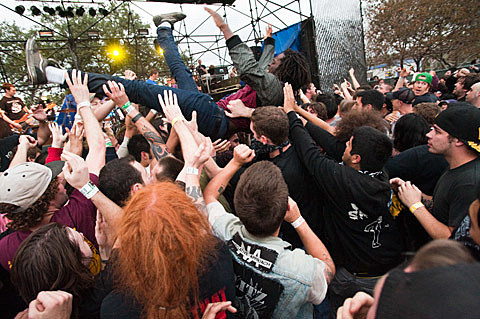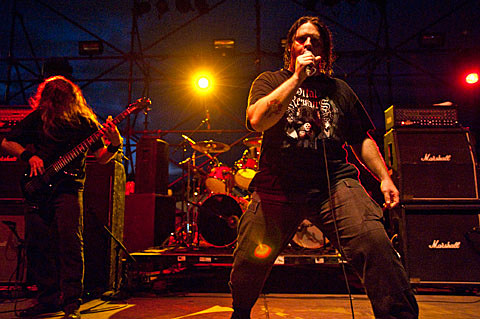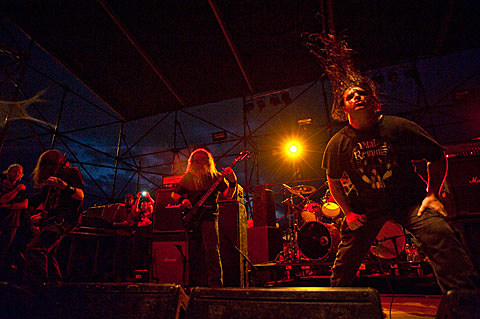 Del The Funkee Homosapien