Fun Fun Fun Fest 2008 – (some of) day one in photos
Kyle Dean Reinford
Fun Fun Fun Fest (a music festival this weekend in Austin) successfully mixes punk, indie, singer-songwriter, hardcore, dance, hip-hop, metal, comedy, new and old. For instance, after blowing my mind to the thrash metal stylings of Municipal Waste, I immediately ran over to catch the end of Bishop Allen's family friendly indie rock set. I like that. One of the bad things, like most festivals, is how much overlaps. On Saturday I had to completely give up seeing The National, Z-Trip, Neil Hamburger, Yacht, and Hawnay Troof. Tonight (Sunday, November 9th), I'll probably have to miss all of Clipse, Tim & Eric, and Clap Your Hands Say Yeah, in favor of seeing Bad Brains. I also have to decide between Bouncing Souls and Minus the Bear.
Highlights from day one (yesterday, Saturday) included Dead Milkmen, Municipal Waste (wall of death), Dead Milkmen, Walter Schreifel's solo set (Rival Schools was good too), Dead Milkmen, Killdozer (killed it), Dead Milkmen, Dan Deacon (camp counselor of the year), Dead Milkmen, and Krumbums (punk is not dead). What I caught of Octopus Project, Trail of Dead and Deerhoof was also great. If I say anymore, I'll be late for Black Joe Lewis and the Honeybears and/or Kevin Seconds. For now, here are some more pictures from day one...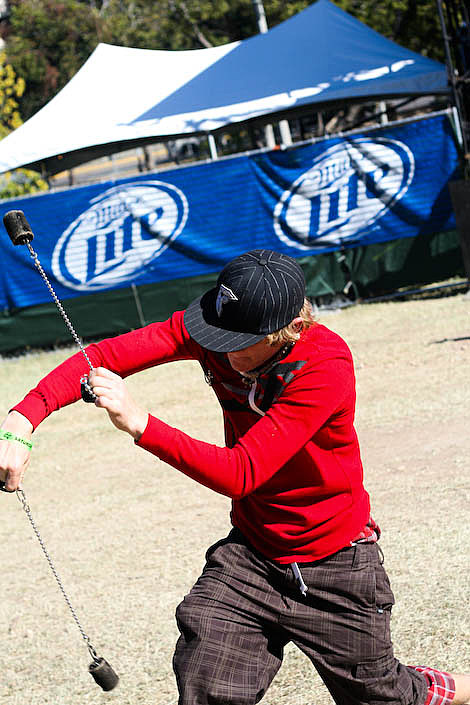 Black Heart Procession...