Fun Fun Fun Fest – Day 2 pics (rain & Fuck Buttons)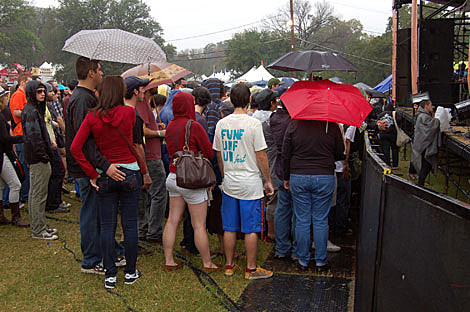 It's hard to find time to discover new music at Fun Fun Fun Fest because so many bands I already like play (and many of them at the same time), but exploring can still be done, sometimes accidentally and especially in the early hours. That's when I came across Austin's The Black and White Years (who I have since found out were just in NYC for CMJ) (they played Bowery Ballroom on 10/20). The impressive voice of their mustached frontman Scott Butler channels David Byrne and other greats. They have the new wave sound of Devo, and the legendary Ohio band's good looks too.
Before their set was finished I headed to the appropriately named Black stage (aka where Danzig would play later) to see some of Philly hardcore band Reign Supreme who were thrilled to be playing on such a big stage at such a big festival. They sounded good despite the early hour and having just lost their drummer (he quit) (their manager or someone was filling in), especially to the five-or-so floor punchers who must have gotten a good night's sleep the night before.
From there I walked around the grounds a little. The festival, in addition to having four stages of music, has plenty of things to look at and spend money on (food, posters, glass pipes, etc) scattered throughout the park (not the least of which was the mechanical bull which I featured prominently in the pictures of Day One). Then I caught some of Texas post-rock band (think Explosions in the Sky) This Will Destroy You, but not for long because that's about the time it started to rain. The rain didn't stop me from getting soaked for almost the entire rest of the day, but at this early point I decided to take shelter at least until Fuck Buttons came on.
I hoped/thought the rain would stop actually, if not for Fuck Buttons, then definitely for Mika Miko who were up after them. Everyone was optimistic that it was going to pass quickly, but it never really did until right before the end of the day (before Danzig went). I watched Fuck Buttons from various angles, trying to stay dry and get used to getting wet. Read all about their recent NYC show with Growing (who also played Sunday at the fest, but before I got there) HERE. More pictures from Sunday below...

The Black and White Years...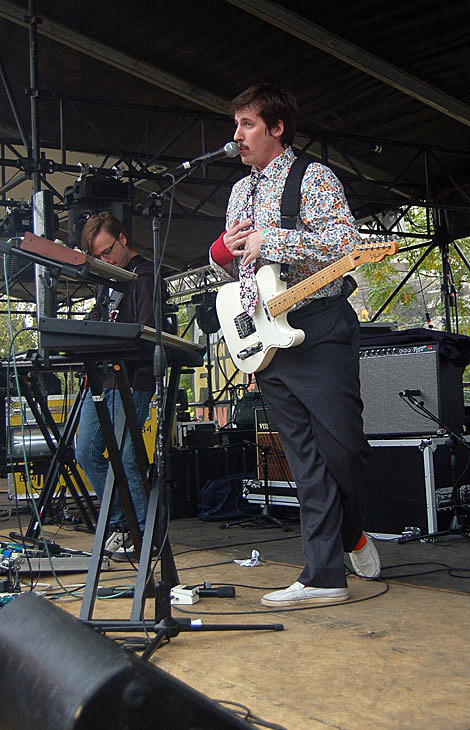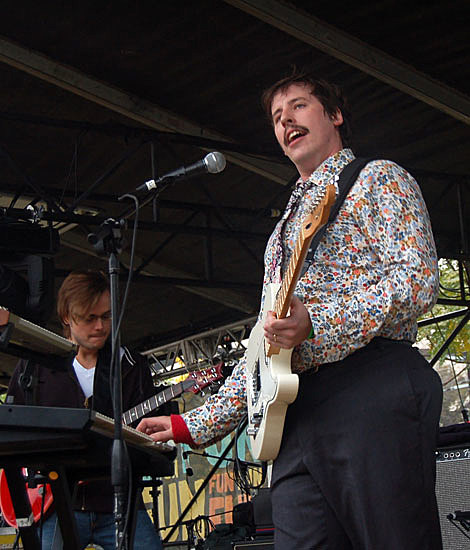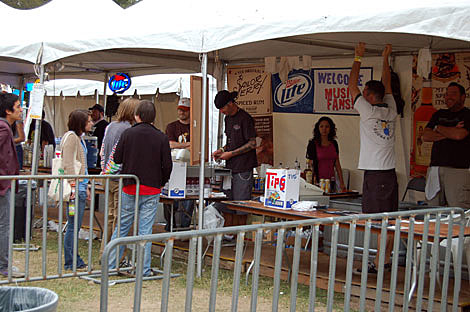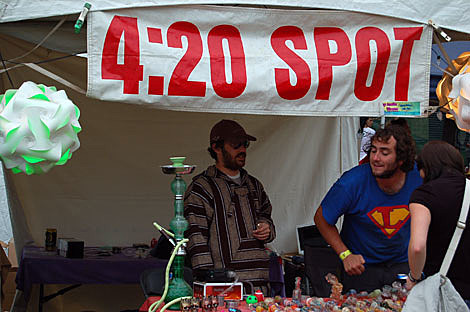 New Movement Comedy Group walking on dry land, soon to be mud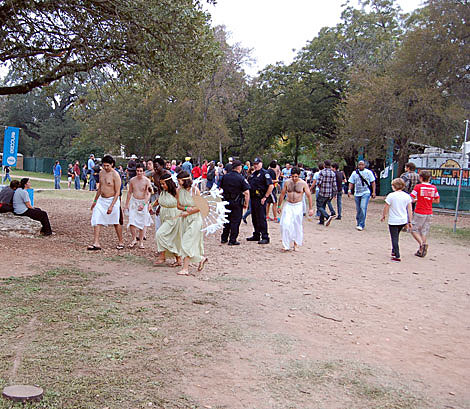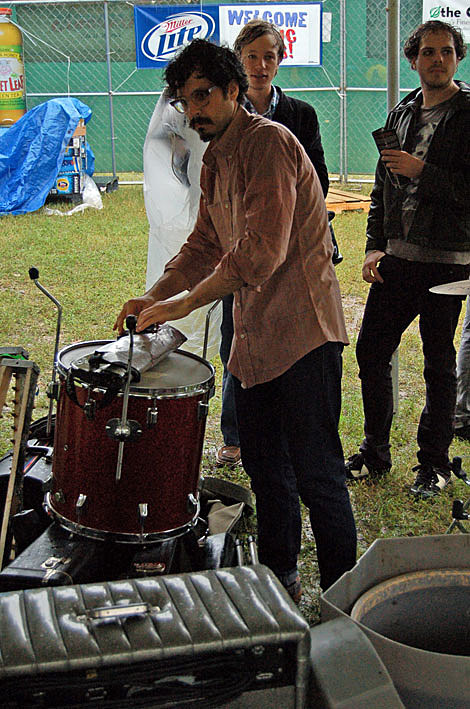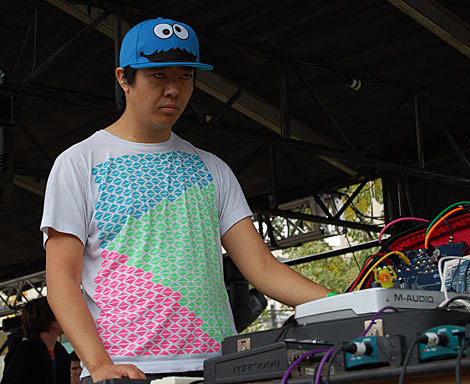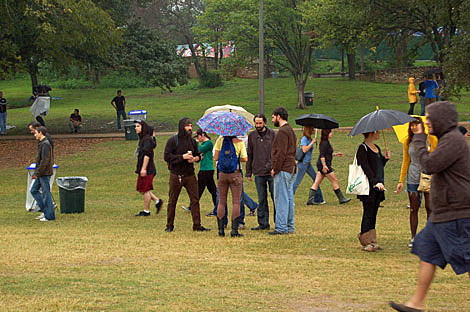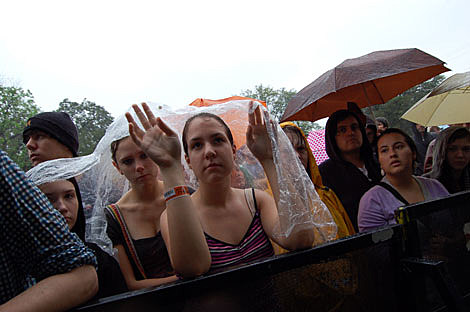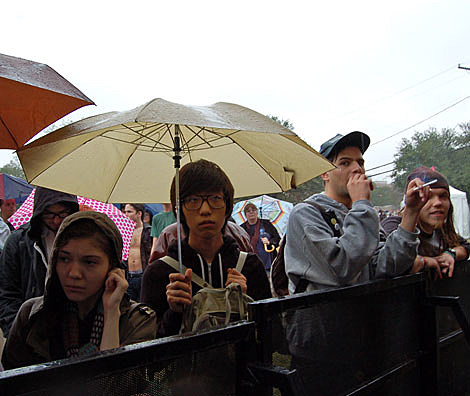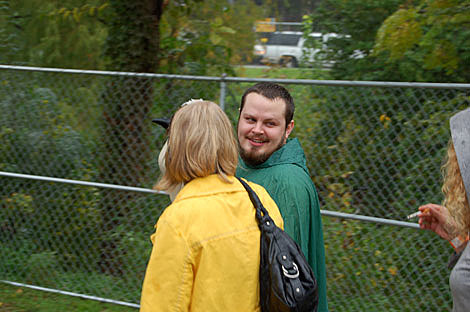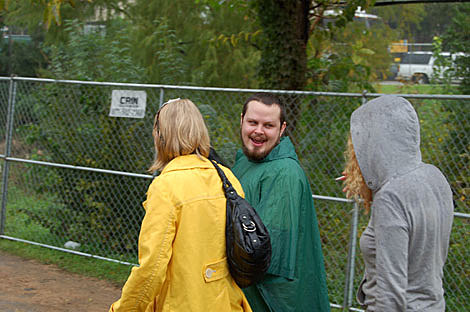 New Movement Comedy Group trying not to slip in mud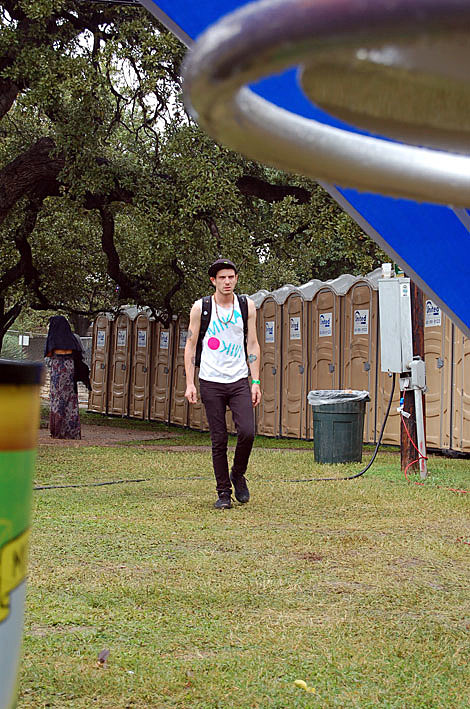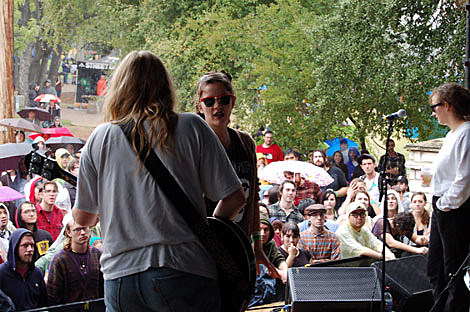 Mika Miko pictures continued HERE. Day Two pictures to be continued.
Crystal Castles pictures HERE.