Future of The Left played Europa and a "surprise" show at Saint Vitus (pics); play Generation tonight
photos by Caroline Harrison, words by Doug Moore
Future of the Left at Europa 6/17/2012

The identity of the "super-secret headliners" at last night's Saint Vitus (6/18) show was spoiled the preceding day at Europa -- by a member of the headliners themselves.
"We'll be playing tomorrow night at Saint Vitus!" thundered Andy "Falco" Falkous of the ex-Mclusky quirk-punks Future of the Left during their Sunday night gig at Europa. Wales's FOTL, who recently released their third full-length The Plot Against Common Sense (stream it), drew on a trio of local powers for support: Freshkills, With Knives, and I Hate Our Freedom.
When Brooklyn's excellent Freshkills opened the show at 9pm, it looked as though the "secret" gig might remain that way. They delivered their warbling post-punk to an appreciative but sparse audience.
With Knives features Joe Trohman of Fall Out Boy and The Damned Things on guitar and vocals. The band serves mostly as a showcase for Trohman's surprisingly extensive chops. His soloing carried their set, despite his noticeable frustration with his gear.
By the time I Hate Our Freedom took the stage, Vitus had filled to near capacity. Their post-hardcore (the black bangs kind, not the buzz cut kind) affectations seemed slightly errant at Vitus, but their delivery befitted their professional pedigree--IHOF features members of Thursday and Texas Is the Reason, among others.
When I think of Future of the Left, one word comes to mind: efficient. The four-piece have mastered musical economy: the songs are short, the guitars are cropped (Falkous often plays a four-stringed SG), and the members are happy to switch instruments when necessary. But FOTL are master showmen, too. Falkous laid about with his acid tongue throughout the evening -- belittling the audience for their lack of athleticism, demanding "more exact heckling," and accusing his own keyboard of racism. Their set, which included three Mclusky tunes ("To Hell With Good Intentions," "Without MSG I Am Nothing," and "Lightsaber Cocksucking Blues"), ended with a fan-friendly deconstruction of the band's gear and drum kit.
Future of the Left will play a free gig with Freskhkills tonight (6/19) at Generation Records. Pictures from Saint Vitus last night and Europa from the night prior (with Me You Us Them and Bomb The Music Industry) are below.

---
Bomb The Music Industry at Europa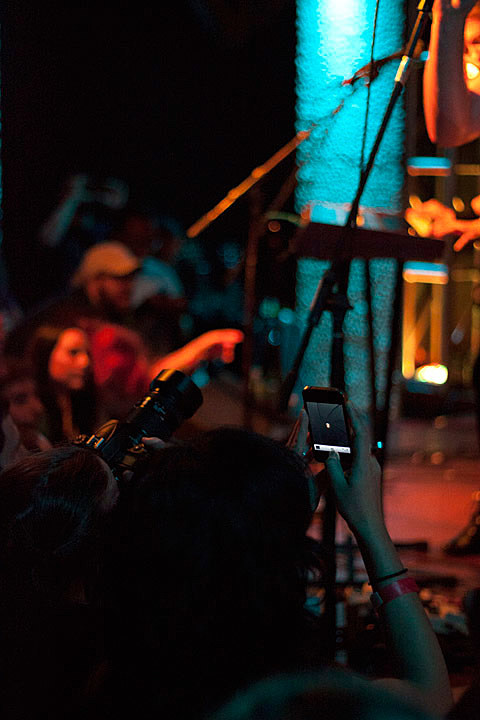 Future of The Left at Europa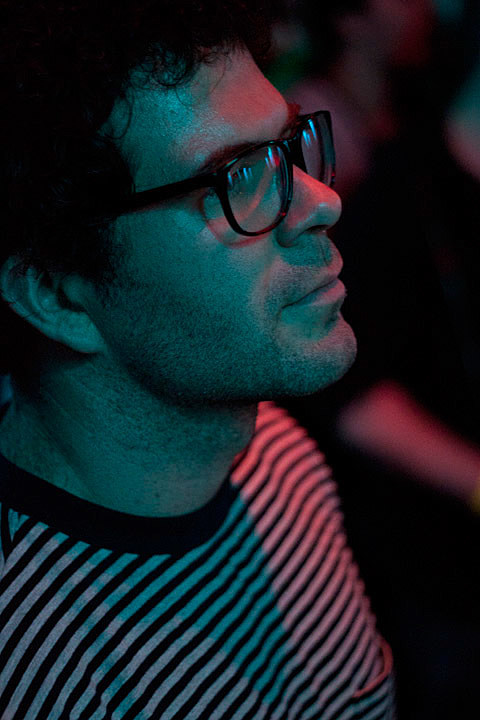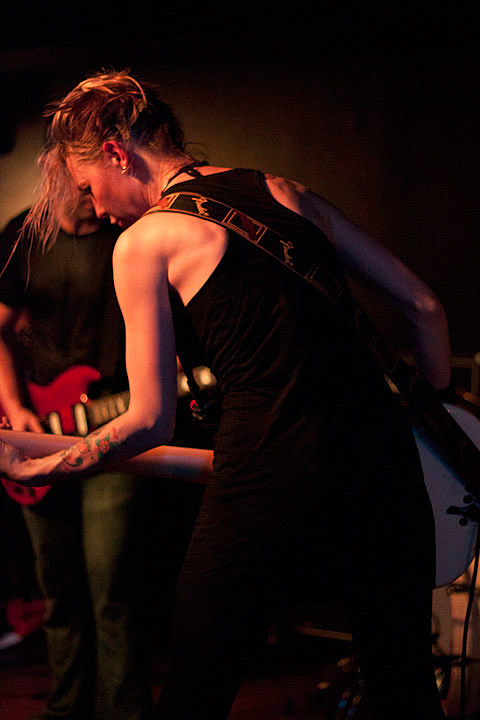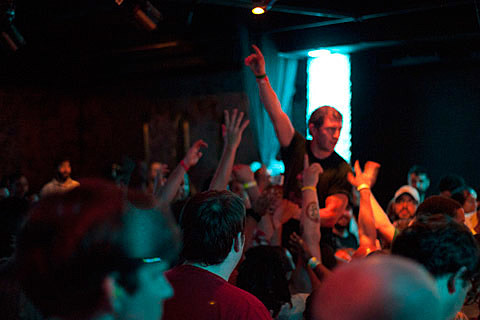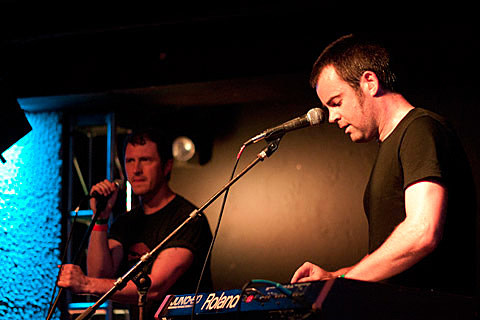 Freshkills at Saint Vitus
With Knives at Saint Vitus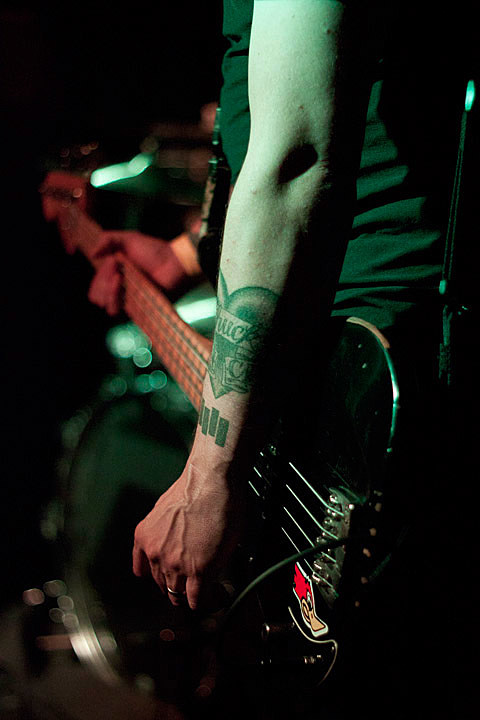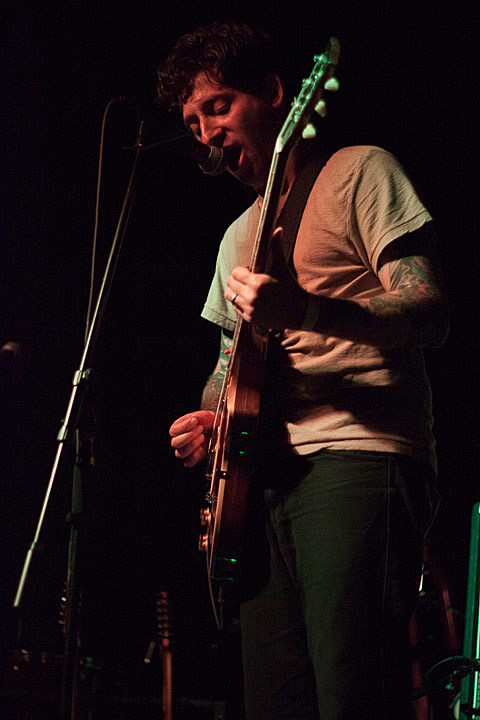 I Hate our Freedom at Saint Vitus
Future of The Left at Saint Vitus