FYF Fest 2014 pics (Slint, The Strokes, Grimes, Future Islands, Phoenix, Boris, Interpol, Murder City Devils, Haim, more)
photos by Adela Loconte
The Strokes / Grimes / Boris

[Slowdive's] entire audience appears to be holding its breath, immersed in the British shoegaze band's ocean of sound. The three guitarists--Neil Halstead, Christian Savill, and Rachel Goswell--are urged on by the warm throb of Nick Chaplin's bass and the vigorous drumming of Simon Scott. It's a relief to hear a drummer at the festival who isn't playing in boring old 4/4. Goswell, resplendent in a silver dress and smiling shyly, sings the hook to "Crazy for You," its circular guitar figure still captivating 20 years later. Unfortunately, her pretty voice sounds paper thin in the mix of "Machine Gun" but the reverb-y guitars sound great. During "Souvlaki Space Station," left-handed Savill plays a solo in which his slide guitar sighs as if in post-coital bliss.
One wonders whether most of these teens and twentysomethings have any idea who Slowdive is. After all, the band broke up--or, more accurately morphed into Mojave 3--when many of the attendees were in diapers. Is Slowdive cashing in on the reunion dollar or will they produce new material? One hopes for the latter. The band's multiple guitargasms are indescribably majestic and beautiful. The five-piece doesn't take the opportunity to play "Visions of LA," but "Alison" and a cover of Syd Barrett's "Golden Hair" end the set on a highpoint. Before they depart, Goswell announces they'll be back in November. Can't wait. [Under the Radar]
LA's 2014 FYF Fest went down over the weekend (Saturday, 8/23 & Sunday, 8/24) with a killer lineup that included Phoenix, The Strokes, Interpol, Grimes, Slowdive, Slint, The Blood Brothers, Future Islands, Against Me!, Ty Segall, Boris, Run the Jewels, Darkside, Flying Lotus, Blood Orange, Haim, Murder City Devils, Four Tet, The Bronx, Deafheaven, La Dispute, Joyce Manor, Joanna Gruesome, Angel Olsen and many more. We've got pictures of a handful of the bands from both days, in this post.
More pics, with a stream of a new song by rapper Kosha Dillz where he namedrops 60 bands that played FYF, below...

---
DAY 1 (Saturday)
Connan Mockasin
Slint
Real Estate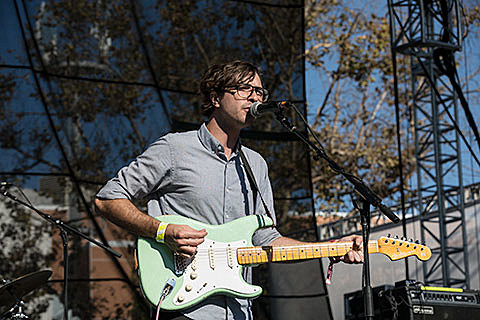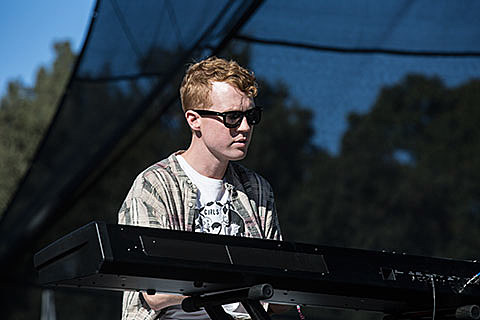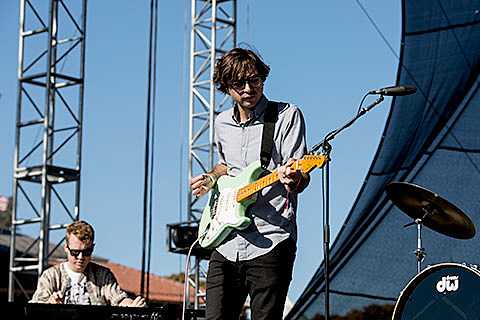 Albert Hammond Jr.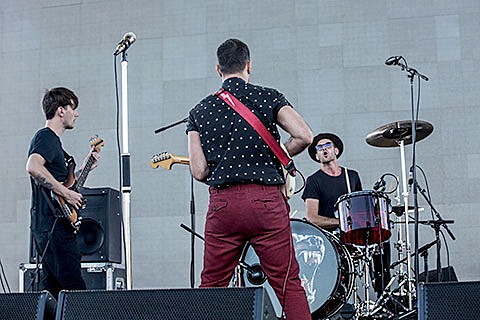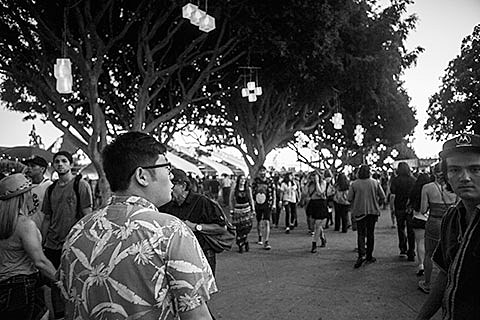 Future Islands
Julian Casablancas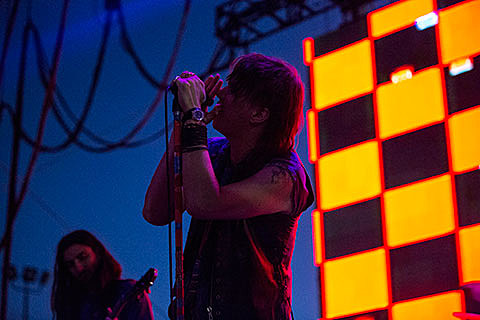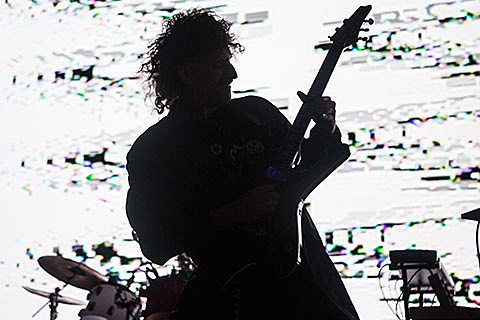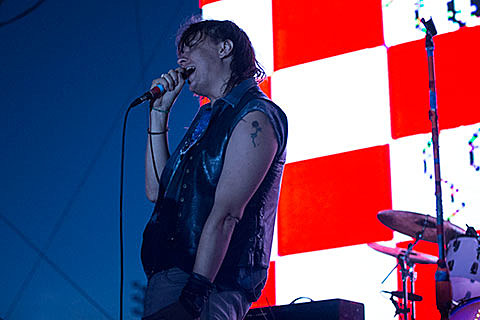 Interpol
Boris
Grimes
Phoenix
DAY 2 (Sunday)
Joanna Gruesome
Kindness
Presidents of the United States of America
The Bronx
Blood Orange
Murder City Devils
Haim
The Strokes