Gang Gang Dance & Marnie Stern @ Santos, NYC – pics
photos by Tim Griffin
Gang Gang

Marnie

Pitchfork: So, the kissing booth. Are you tired of talking about it?

Marnie Stern: Yeah, well, I just have no idea! We got the ticket, we're broke, barely scraping by. So we thought-- well the tour manager, Malia [James], said, "Let's do a kissing booth with Gang Gang [Dance, with whom Stern is touring]." And so everyone decided we should do a kissing booth. And then, so we [laughs] made up the sign, we first-- which was in Seattle-- and nobody was doing it, so the Gang Gang guys paid [laughs] for the first couple nights.

Pitchfork: That's sweet.

Marnie Stern: Isn't that sweet? And then... I don't know. Then we sort of stopped doing it, but um, I don't know, it's fun.
Gang Gang Dance and Marnie Stern played a late show at Santos Party House in NYC on Saturday night (11/29). I don't think there was a kissing booth unfortunately. It was the last night of their tour together - the tour that also had them at Music Hall of Williamsburg in Brooklyn one night earlier. Z's played with them in Brooklyn. 18th Dye played first at Santos...then Marnie, then Gang Gang Dance, and then Marnie and a member of 18th Dye returned to the stage for the final encore.
Marnie Stern's next NYC show is this Monday at Knitting Factory. More Santos pictures below...


Marnie Stern...
Gang Gang Dance...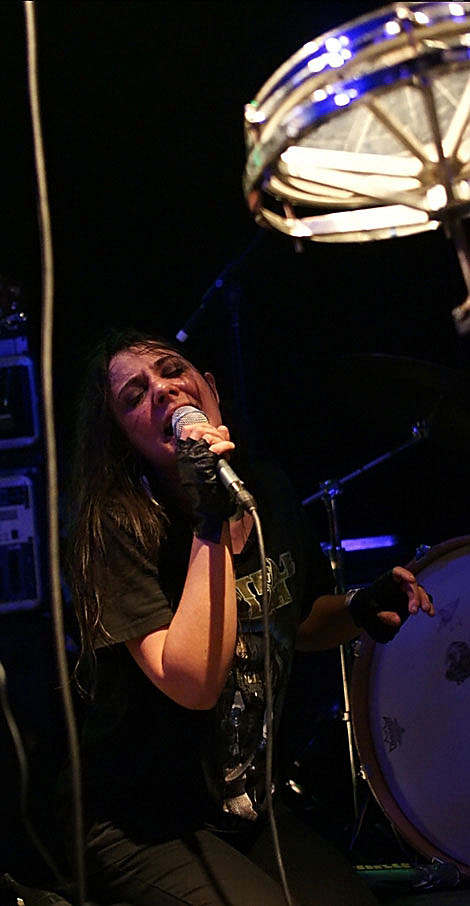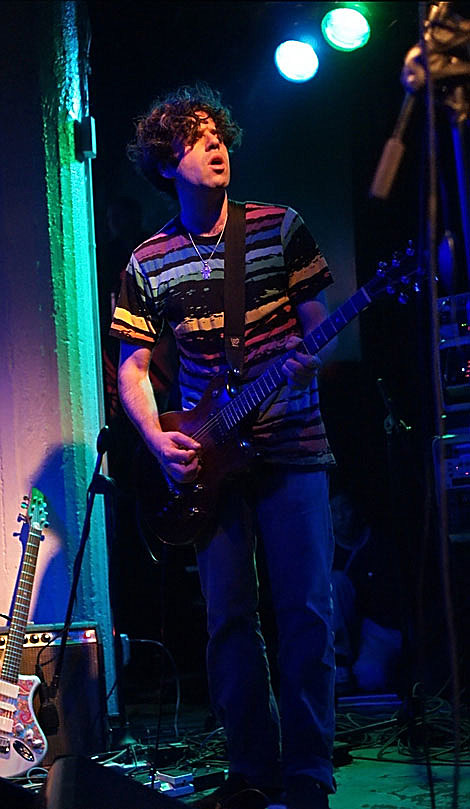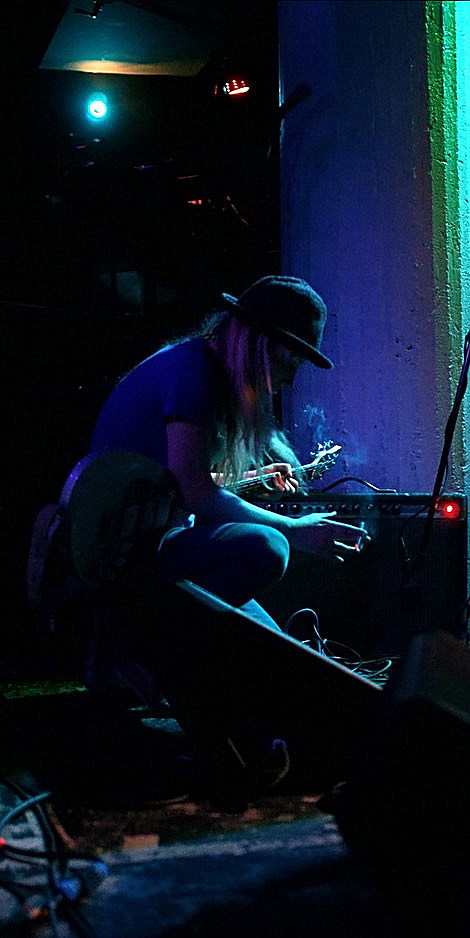 18th Dye pictures HERE.