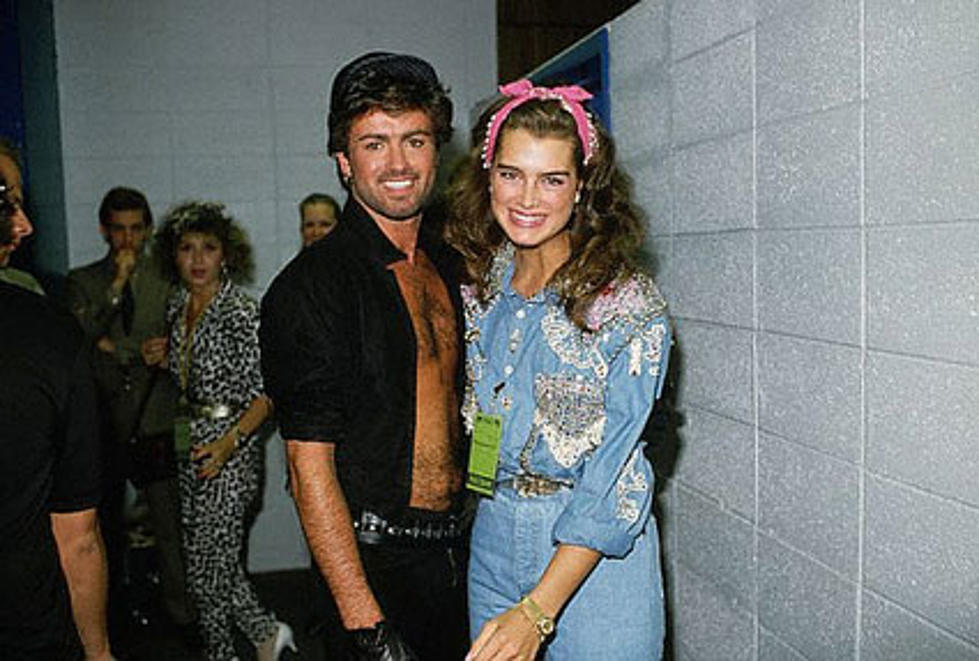 George Michael – 2008 Tour Dates (2 nights @ MSG)
George Michael & Brooke Shields, 1985 (Whamerica)

When a usually reliable source told me that George Michael was going to play two nights at Madison Square Garden this summer, I believed him, but not enough to go ahead and post it before I heard knew it was really true. Now that it's confirmed, I'm still a little amazed. Coming here to support his "new retrospective record", it will be George's first North American tour in 17 years. All dates below.....


After performing 80 shows in 12 European countries for a staggering 1.3 million fans over the past year alone, legendary superstar George Michael will be bringing his smash 25 LIVE tour to North American Arenas in the summer of 2008 in support of his new retrospective record. This will be Michael's first North American tour in 17 years. George Michael will return to Madison Square Garden playing two shows on July 21st and July 23rd. Tickets will be available beginning SATURDAY, APRIL 5th At 10am..

Tickets can be purchased at select ticketmaster outlets, online at www.livenation.com and www.ticketmaster.com. To charge-by-phone call 212.307.7171 or 866.448.7849. Tickets will be available at the Madison Square Garden box office beginning Tuesday, April 8th.
George Michael - 2008 Tour Dates
June 17 - San Diego/San Diego Sports Arena
June 19 - San Jose, Calif./HP Pavilion
June 21 - Las Vegas/MGM Grand
June 22 - Phoenix/US Airways Center
June 25 - Los Angeles/Great Western Forum
July 2 - Seattle/Key Arena
July 4 - Vancouver/General Motors Place
July 7 - St. Paul/Xcel Energy Center
July 9 - Chicago/United Center
July 13 - Dallas/American Airlines Center
July 14 - Houston/Toyota Center
July 17 - Toronto/Air Canada Centre
July 18 - Montreal/Bell Centre
July 21 & 23 - New York/Madison Square Garden
July 26 - Philadelphia/Wachovia Center
July 27 - Boston/TD Banknorth Garden
July 29 - Washington, D.C./Verizon Center
July 31 - Atlanta/Philips Arena
Aug. 2 - Tampa/St. Pete Times Forum
Aug. 3 - Sunrise, Fla./Bank Atlantic Center