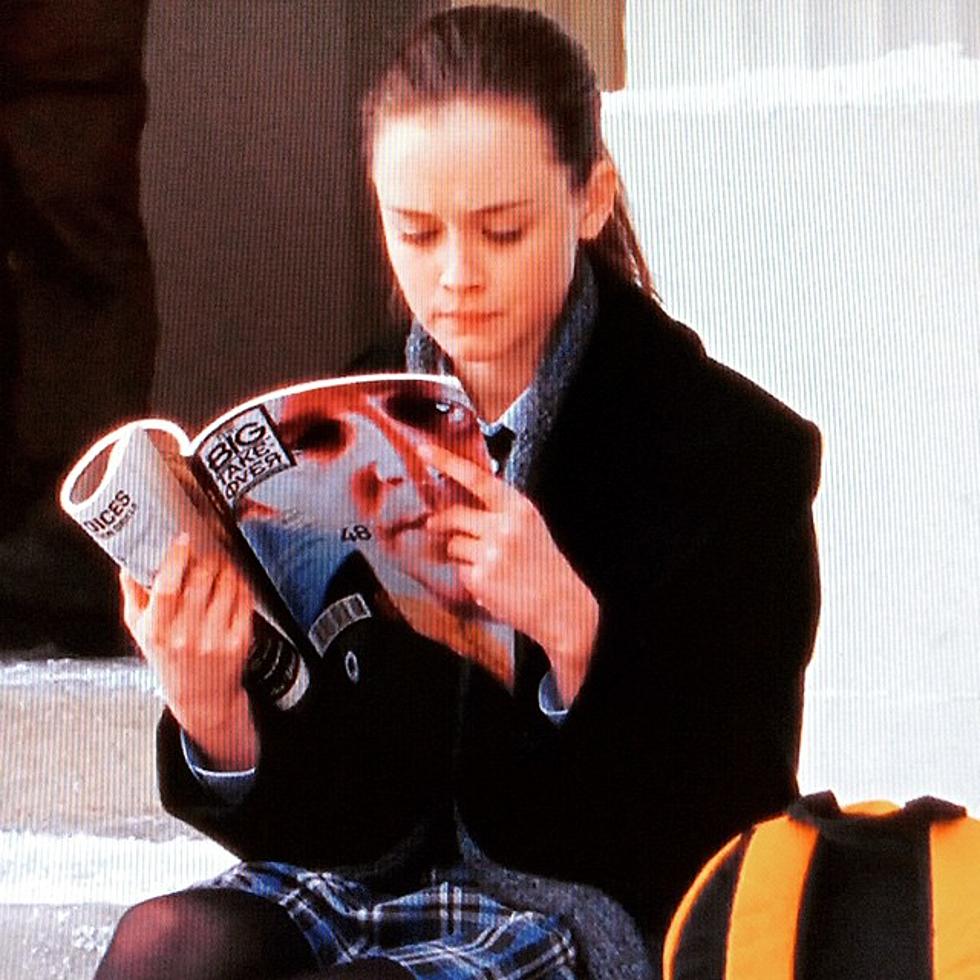 'Gilmore Girls' officially returning as four-part Netflix series
Rory reading 'The Big Takeover'
Rory reading the Bob Pollard interview in The Big Takeover, Gilmore Girls S2

Talk has been swirling for months that Gilmore Girls would be returning to television as a short-form Netflix series. Netflix confirmed it today: it's called Gilmore Girls Seasons and will be four 90-minute "movies" each set in one of the four seasons, within a single year. Series creator Amy Sherman-Palladino, who was famously fired from the show after its sixth season on the WB, will return along with husband Daniel Palladino to write and direct all four. Hopefully this will right some of the wrongs committed in the show's not-very-good seventh, Palladino-free season.
Almost the entire main cast -- Lauren Graham, Alexis Bledel, Scott Patterson, Kelly Bishop, Sean Gunn, and Keiko Agena -- have been confirmed for Seasons. Only Melissa McCarthy, who played chef Sookie and has since become a huge movie star, has not been announced as returning (she hasn't been announced as not returning either). Edward Hermann, who played Lorelia's father and sadly died in 2014, is the only other castmember who'll be notably absent. Filming starts Monday (February 1) but no premiere date has been set.
Girlmore Girls remains one of the most musically obsessed shows ever on TV. Rarely was there an episode that didn't at least mention a band, Grant Lee Phillips and Sebastian Bach had a recurring roles, and Sonic Youth, The Bangles, The Shins, Joe Pernice, Yo La Tengo, and Sparks (!) all appeared in the series. (Most of these were all in the same episode.) There was also an episode subplot based on Brian Jonestown Massacre documentary DiG! (complete with Joel Gion appearance), and it is also the only show, to my knowledge, ever to mention The Shaggs by name. No word on whether Phillips, who played the town troubadour, will return -- he was last seen leaving Stars Hollow to open for Neil Young.
Watch some of Gilmore Girls' most musical moments, below...

---