Girl Talk, Hearts of Darknesses & Grand Buffet @ Terminal 5, NYC – pics
photos by Mike Lerner
"Anybody heard of Girl Talk? I am just now finding out about this dude - last night to be exact." [Morgan]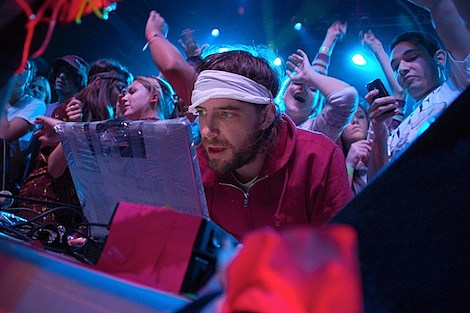 "Isabel and I went to the Girl Talk concert last night at Terminal 5. The show was great. I saw Girl Talk for the first time over the summer at the All Points West festival. I commented then that - "I will definitely see him again." Isabel commented last night - "We need to see him every time he comes to NY". It was that good. The crowd was so into it and the dancers on stage were out of control. Isabel's favorite was some guy in a bear mascot costume!"
[Dan Kantor]
The massive Girl Talk played the massive Terminal 5 in NYC on Saturday AND Sunday AND will again on Tuesday (11/18). Sunday night's openers were Hearts of Darknesses and Grand Buffet. More pictures from that show below...

Hearts of Darknesses...
Grand Buffet...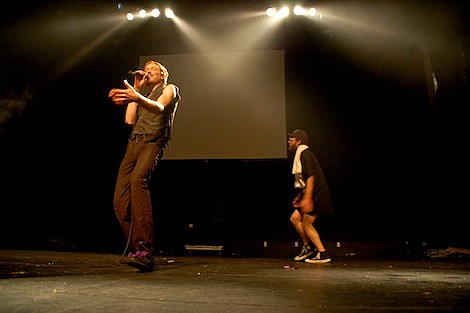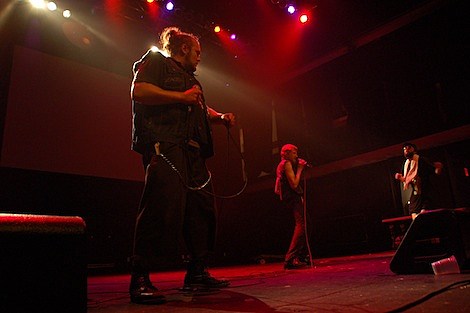 Girl Talk...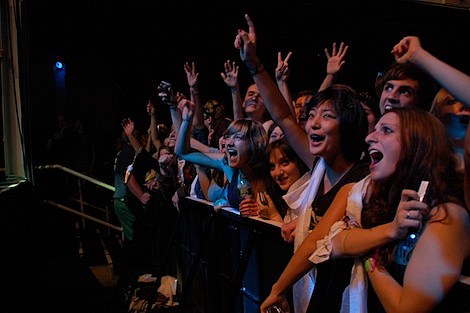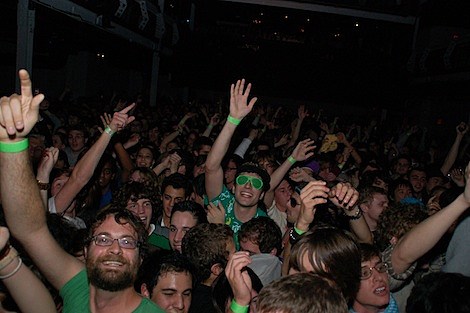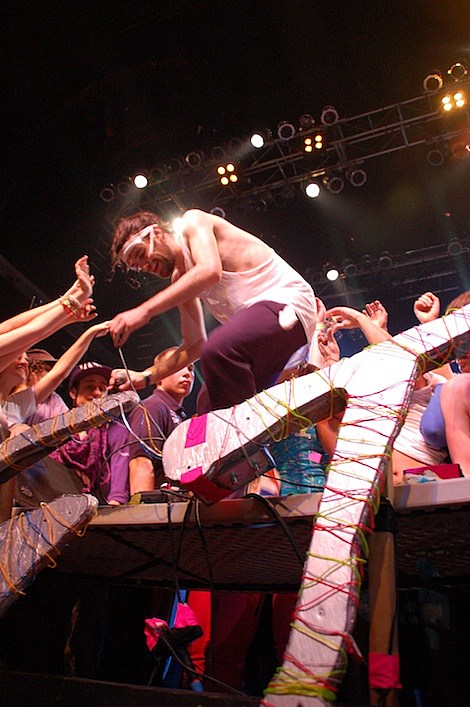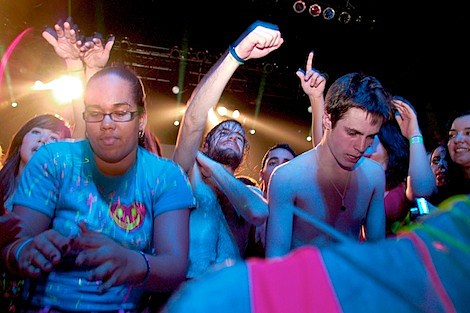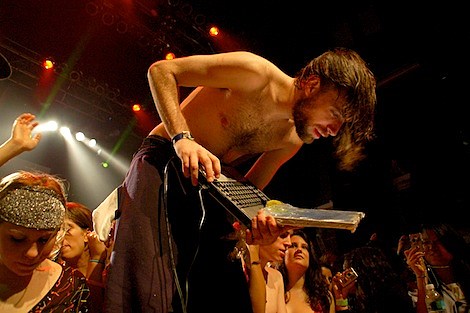 ---
The DeathSet opened on Saturday. Prefuse 73 & Bad Brilliance open on Tuesday.
Iron & Wine and Blitzen Trapper play the same venue on Monday/tonight.