Girl Talk, Prefuse 73 & Bad Brilliance w/ Andrew WK @ Terminal 5 (night 3), NYC – pics
"IS GIRLTALK MAINSTREAM?"

"Girl Talk @ Terminal 5 was a blast. I was one of the lucky people to attend his sold out show... and despite all the underage boobies, the horrible opening bands, and girl talk's pretentiousness, the show itself was off the chain. Say what you want about him - but the dude knows music and played a lot of amazing shit." [killalipstick]
TUESDAY NIGHT @ TERMINAL 5

Saturday night's openers were The DEATHSET and CX KiDTRONiK. We did't have a photographer there. Sunday night was Hearts of Darknesses & Grand Buffet. Those pictures are HERE. More pictures from Tuesday night's show, below...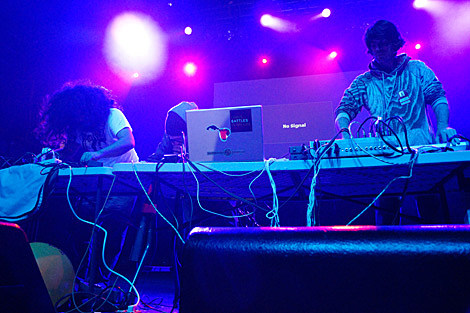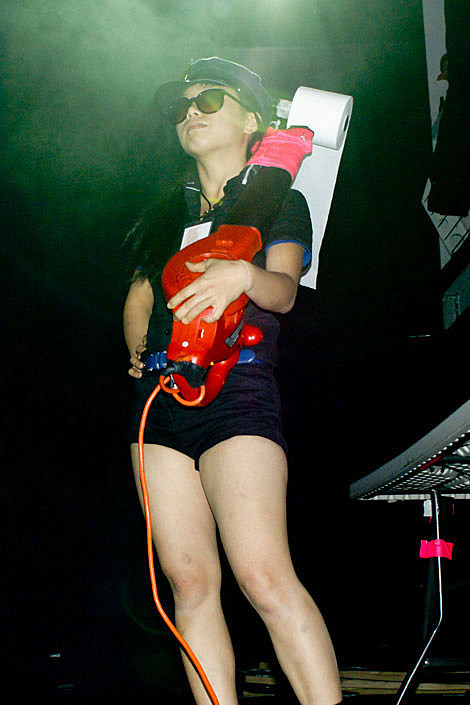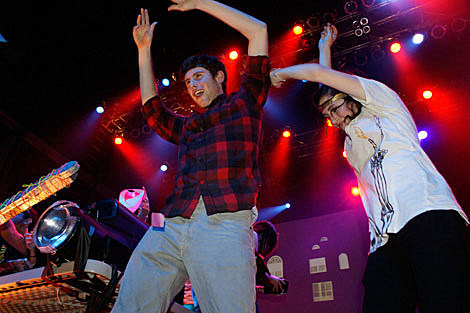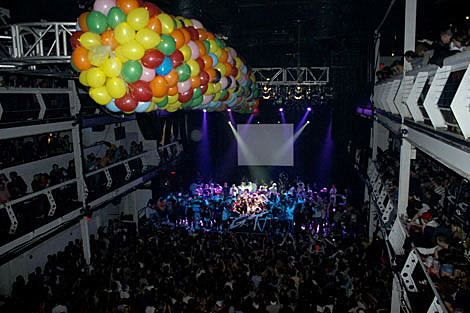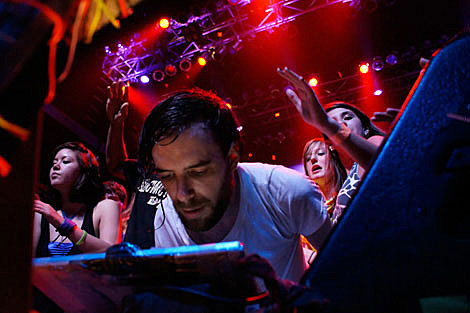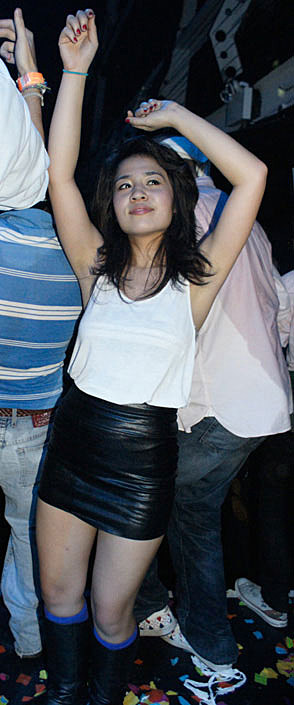 This year's rally, which will feature performances by the Kroks and the BMF steppers, is attracting a good deal of buzz due to the billing of DJ Girl Talk. Known for his elaborate and eclectic mash-ups, Girl Talk performs entire sets using a laptop and headphones. Alternately adored and scorned, Girl Talk, in his reliance on technology and pre-existing musical works, raises interesting questions about just what art is and where it is going. Is it art if you don't write the music yourself? What if you come up with some really fancy beat-work? Is it performance if it really only includes a guy playing with his laptop (albeit one covered in saran wrap as protection from an adoring, and sweaty, public)? Is Girl Talk to music or to DJ-ing what computer design is to painting? What does that say about these fields, and our conceptions of artwork? Is he, as some say, the future of the music industry, or a hallmark of its demise?
Pictures from Sunday night HERE.