Girls played FFF Fest (pics), releasing new single for Lawrence of Felt (who has documentaries and books coming out)
Timothy S. Griffin
Girls @ Fun Fun Fun Fest

San Francisco's Girls, who just played the Fun Fun Fun Fest this weekend in Austin and next roll through NYC January 14 for a show at Terminal 5, have announced a new single, "Lawrence," to be released via True Panther on December 6. The song, which isn't on Girls' album Father Son Holy Ghost, was "written and recorded as a gift to Lawrence Hayward" who fronted cult bands Felt in the '80s, Denim in the '90s and Go-Kart Mozart currently. Christopher Owens explains in an open letter:
Dear Lawrence,

I wonder who will be writing me in twenty years, and what they'll be looking for. Don't worry, I'm not writing to talk about the things I'm looking for in life, I'll spare you that. I'm writing to FINALLY be able to send you a song that I wrote in 2008. When I wrote this song I was the guitarist in a band called Holy Shit, Matt Fishbeck (our fearless leader) was the one who turned me on to Felt. I fell in love with your songs, I wouldn't stop listening, I loved you and Maurice.

To make a long story a shorter story, I once wrote this song and wondered what you would sing to it, I could sometimes hear your voice but I didn't dare write down any words. I never thought for a second you would ever hear it, I wondered if you would like it, all that. I called it Lawrence, after you. To send it to you now is incredible for me, I want to show you I'm thankful. You gave me something to love, or in other words you gave me love itself. You took something that can sometimes feel so common and dull and brought it back to life with so much beauty and verse. You gave me happiness, and you still do.

Anyway, I'd just like you to have it, it's yours, take it as yours. Do anything you want with it. I hope you enjoy listening to it. And all the best to you forever and ever.

With love- Christopher Owens
This is not the first Girls/Lawrence interaction, as French website Magic RPM managed to get the somewhat reclusive singer to interview Owens and Chet White on video two years ago and all three parts of that exchange are watchable at the bottom of this post, along with more pictures from Girls' FFFF set.
Coincidentally, Scottish group Girls Names also have a song called "Lawrence" which is about the Felt/Denim singer too, and can be found on their Slumberland LP Dead to Me from earlier this year. Weird, huh? Maybe somebody can work out a split 7" with both versions.
There's more Lawrence-related news. Paul Kelly's long-in-the-works documentary Lawrence of Belgravia finally made its debut, premiering at the London Film Festival two weeks ago. Reviews have been positive... maybe it'll get American distribution. And First Third Books is putting out a coffee table book of rare photographs of Felt from Lawrence's personal archives with a forward by St. Etienne's Bob Stanley. Only a 1,000 copies are being printed, each signed by Lawrence himself.
Lawrence

If you're unfamiliar with Lawrence's oeuvre, you should start with Felt who released ten albums and ten singles in ten years for Cherry Red and Creation, and whose influence can be heard in Pulp, Belle & Sebastian, The Tyde, Crystal Stilts among many others. It used to be hard to get your hands on the albums but pretty much all of Felt's work is in print now, and available digitally. Felt's sound ranged from uber-jangly indie, to organ-driven pop and even instrumental jazz, so a good place to start is with compilation Absolute Classic Masterpieces which you can listen to on Spotify if you have it.
With his 10-year-plan for Felt complete, Lawrence then formed Denim whose glammy sound was a 180 from everything his previous group stood for. Denim's 1992 debut, Back in Denim, is a classic and still get-able (and Spotify-able), but 1996's Denim on Ice (and the b-sides comp Novelty Rock) is not. Denim's career was derailed in the summer of 1997 when their single "Summer Smash" unfortunately coincided with Princess Diana's death. The single was banned by the BBC and the subsequent album, Denim Take Over, got shelved indefinitely.
Lawrence then formed Go-Kart Mozart with a novetly-ish bubblegum sound, a direction Denim were already heading in. Some of the songs meant for Denim Take Over ended up on Go-Kart Mozart's 2005 album Tearing Up the Album Charts. Lawrence claims to have a new GKM album in the can and ready for release.
Click through for that Lawrence/Girls interview and a live version of Girls Names' "Lawrence," plus some Felt and Denim videos, more pics and all upcoming Girls tour dates.

--
Girls Meet Lawrence Pt. 1

Girls Meet Lawrence Pt. 2

Girls Meet Lawrence Pt. 3

Girls @ Fun Fun Fun Fest...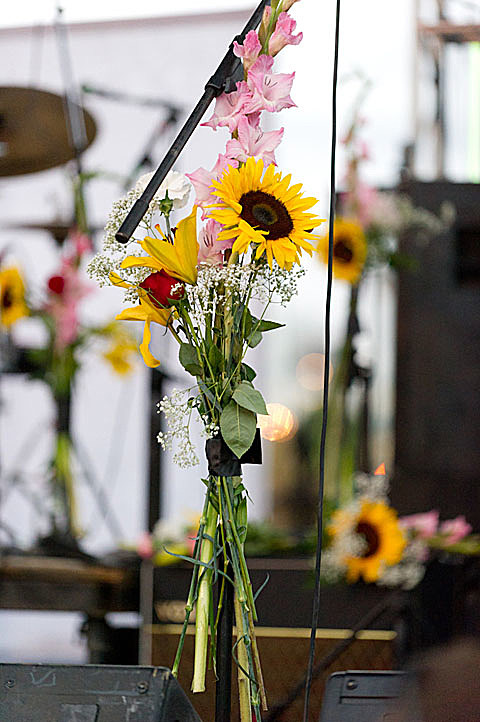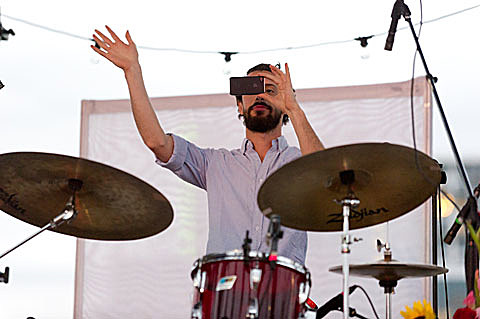 Felt - Primitive Painters

Denim - Middle of the Road

Girls - 2010/2011 Tour Dates
TUE 08 NOV The Globe Cardiff, UK
WED 09 NOV Electric Ballroom London, UK
THU 10 NOV HMV Ritz Manchester, UK
FRI 11 NOV Stereo Glasgow, UK
SAT 12 NOV Rescue Rooms Nottingham, UK
MON 14 NOV Molotow Hamburg, Germany
TUE 15 NOV TRIX Centrum voor Muziek Antwerp, Belgium
WED 16 NOV OT301 Amsterdam, Netherlands
THU 17 NOV Girls Werkstatt Cologne, Germany
FRI 18 NOV La Laiterie Club Strasbourg, France
SAT 19 NOV La Maroquinerie Paris, France
MON 21 NOV Wuk Vienna, Austria
TUE 22 NOV Mascotte Zürich, Switzerland
WED 23 NOV Plastic Milan, Italy
WED 23 NOV Primavera Club 2011 Barcelona, Spain
TUE 29 NOV Luxfrágil Lisbon, Portugal
WED 30 NOV Casa Da Música Porto, Portugal
SAT 14 JAN Terminal 5 New York, NY
SUN 05 FEB Laneway Festival 2012 Sydney, NSW, Australia