GoogaMooga day 2 in pics (Hall & Oates, Peelander-Z, Fitz, Patton Oswalt, Tom Colicchio, Charles Bradley & more)
Hall & Oates & Peelander-Z - in Prospect Park (5/20/2012)

Unlike Chris (who took these pictures), I didn't get to the Nethermead until 5pm, but what I saw was consistent with reports that the second day of GoogaMooga was free of a lot of the kinks experienced on Saturday. Lines were shorter on Sunday, there was more food, there were maybe a few less people, and everyone just generally seemed to be having a great time. Conversations on the first day were all about how long you had to wait to get something. Conversations on the second day seemed to be more about how much better things were, and how awesome it was to hear Hall & Oates play 80 minutes of hits in a huge park on a beautiful day to thousands of people, many of whom were dancing and singing along. Sure there were still lines for popular items, but nothing like the day before, and there were a lot less of them (would you agree?).
Other highlights of Sunday's free but ticketed event included a memorable performance by colorful punks Peelander-Z (whose red member can be seen flying over a porta-potty in one of the pictures above), a rocking set of Led Zeppelin tunes by Lez Zeppelin, soul by both Charles Bradley and Fitz & the Tantrums, another hour ExtraMooga Q&A session by the extremely entertaining, even to vegans, Anthony Bourdain who went into detail on his opinions of vegetarians at the request of one audience member (Anthony appears live in Brooklyn again at BAM on June 9), and an ExtraMooga night-closing Big Gay Ice Cream Dance Party complete with a DJ, alien dancer things, drag queens, free ice and ice cream, and scantily clad stilt workers (also ExtraMooga only).
The plan seems to be to bring GoogaMooga back in 2013 (hopefully next time with more vegan options), so stay tuned. More pictures from Sunday in Prospect Park, below...

--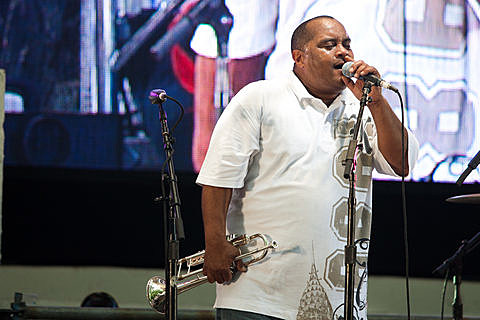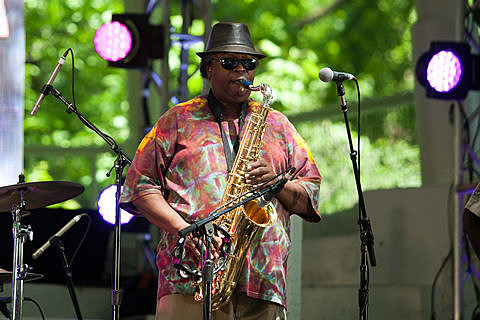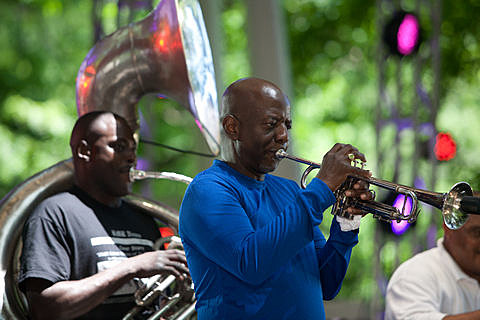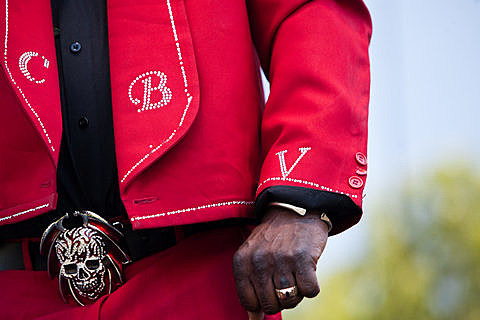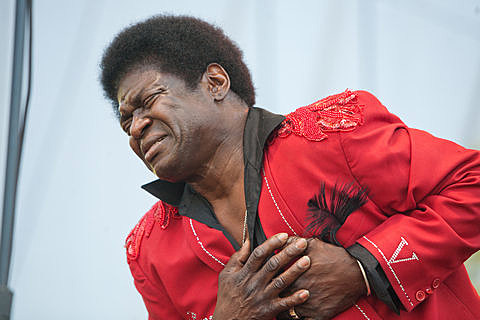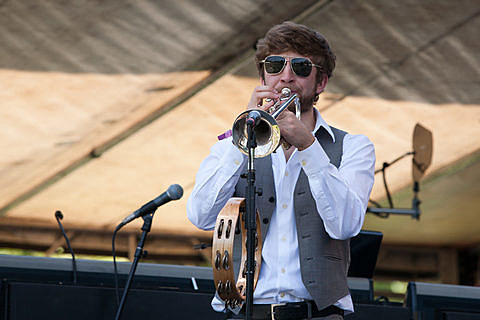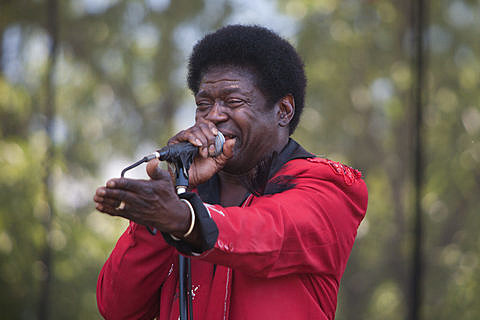 Noshing with Patton Oswalt, Tom Colicchio, and Eddie Huang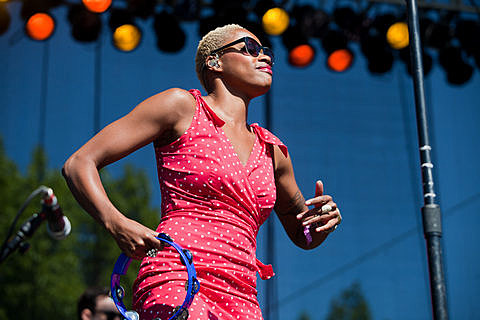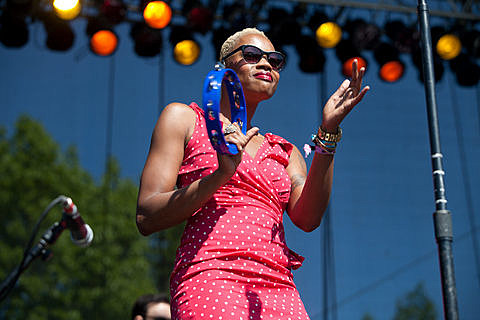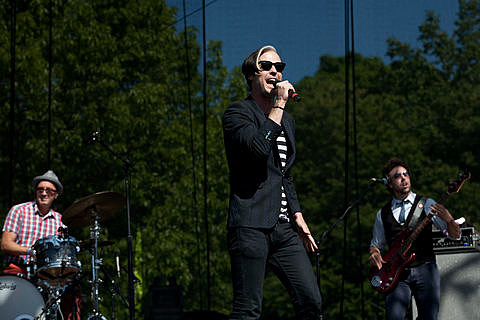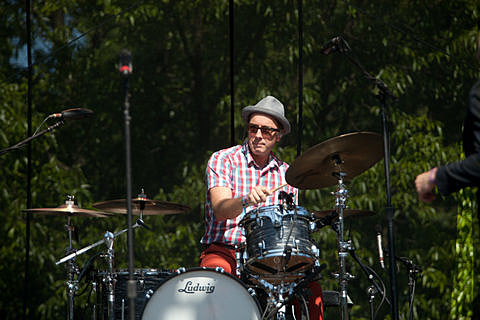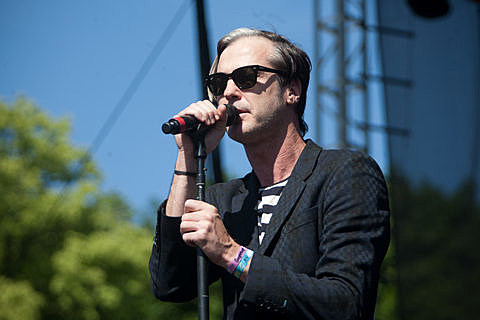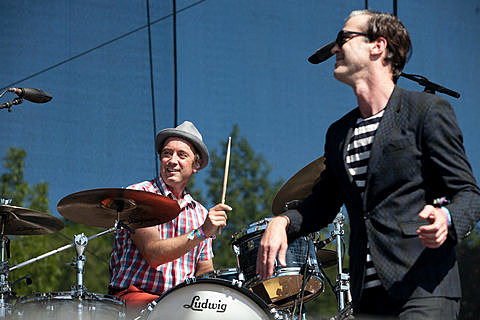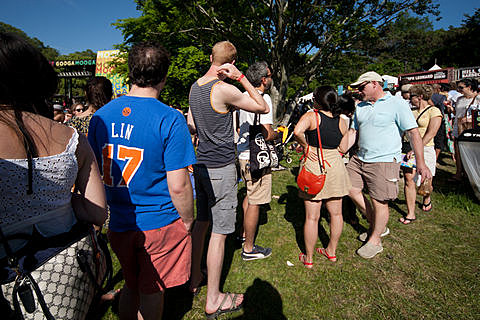 Anthony Bourdain (pics not by Chris)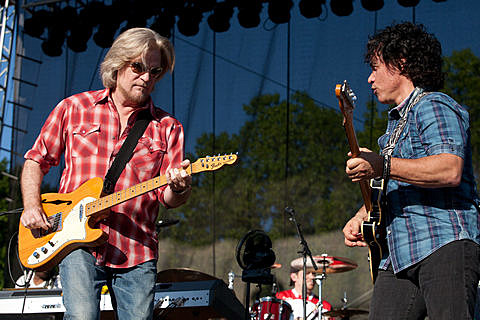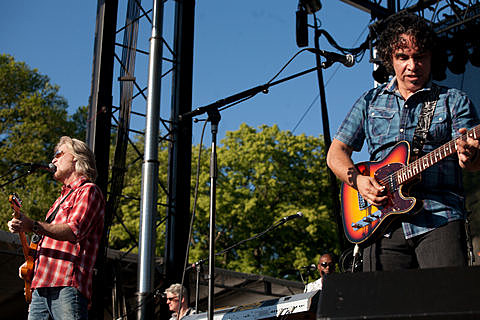 more pics not by Chris...
Big Gay Ice Cream Dance Party...