Gorguts, Portal, Krallice & Bloody Panda played Knitting Factory – pics, video, setlists
Luc LeMay of Gorguts

Bloody Panda started the evening out sans their usual executioner hoods, blasting out a powerful set of ominous darkness that was a perfect opposite to the tremolo-picking/riff-tastic bill that would follow. Starting with a shriek from vocalist Yoshiko that sent a shiver up my spine (imagine the middle ground between a high-pitched squeal and a door hinge creaking), I realized that it had been quite sometime since I last saw the band (members are now scattered around the globe) and had forgotten how compelling they were live. The band seems as though they have moved past shock & awe in the riff department and on to moody, powerful soundscapes with riffy passages (ala Swans). Either way, incredible set from this sextet.
Krallice swapped slots with Portal before the show started, and followed BP. As usual, the fearsome foursome played a rousing set of technical yet tuneful black metal which, much like at Europa, featured a decent amount of new songs. No word on what that material will hit the shelves, but expected it to be as brutal, complex, and powerful as their previous two releases. Incredible band.
Portal

The atonal and costumed beast Portal was next, and the room was buzzing with anticipation. How would Portal's music translate in a live setting? What would they look like? Would the band come off as schticky or theatrical? Around 10PM, the band sauntered on stage, each clad in all black with hoods, one wearing a hangman's noose around his neck. Once the down-tuned and discordant riffs began, in came The Curator, the band's theatrical vocalist. Dressing in a black pope outfit, The Curator summoned some of the most unholy of bellows, gesturing in ways not unlike the pontiff himself. Extremely theatrical and totally fun, Portal are fascinating live, and hopefully we won't have to wait to see them again.
After a bill like that, I would have more than content with calling it a night... but Gorguts was next! The reunited Canadian DM gods (now featuring Colin Marston & Kevin Hufnagel) delivered a powerful set of brutal, eclectic tunes, with a good portion of those coming from the bands FORTHCOMING album (in 2011!). Classics from Obscura and beyond were all well represented, and the band were balanced, tight and badass in the live setting.
The thing that I enjoyed most about Gorguts' performance was the focus on something that I find lacking in tech-death in 2010; too many bands think that technically impressive riffs always equals brutality. Some of the simplest riffs ever are also the most brutal... it's more about feel and power behind those riffs and not that really rad seven-fret stretch you can do. Hey, it is called technical DEATH metal after all, amirite?
More pics, some setlists, and some must-see video is below....

--
Bloody Panda (by Greg Cristman)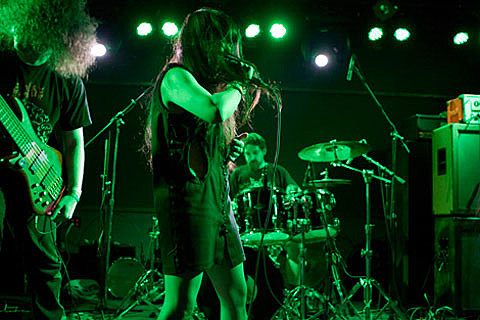 Krallice - "Timehusk" 5/26/10 at Knitting Factory

Krallice (by Greg Cristman)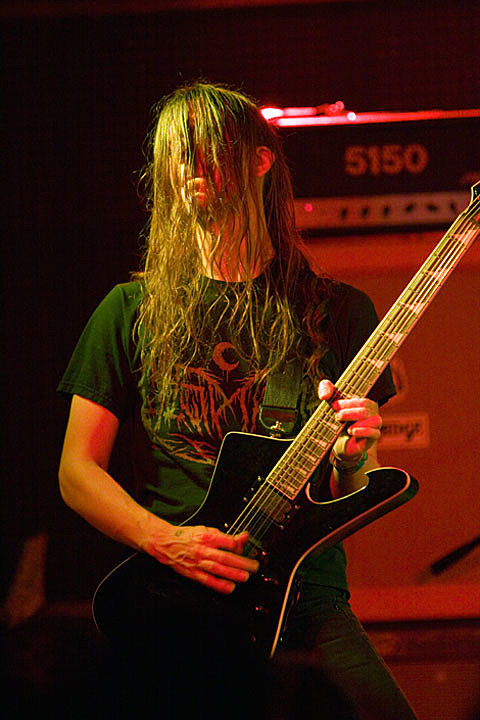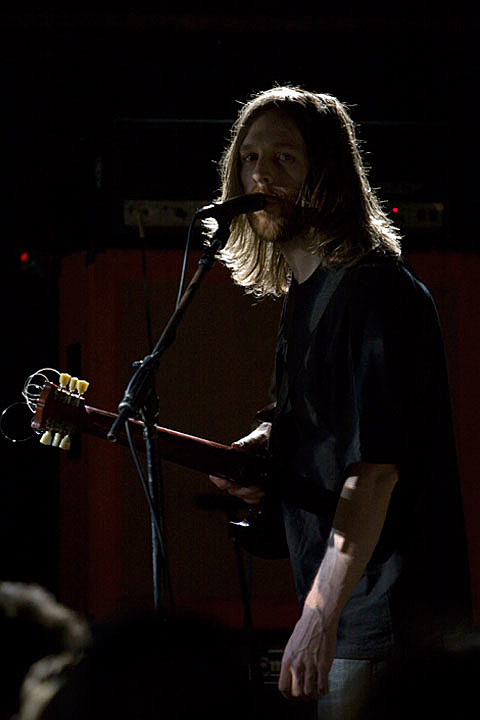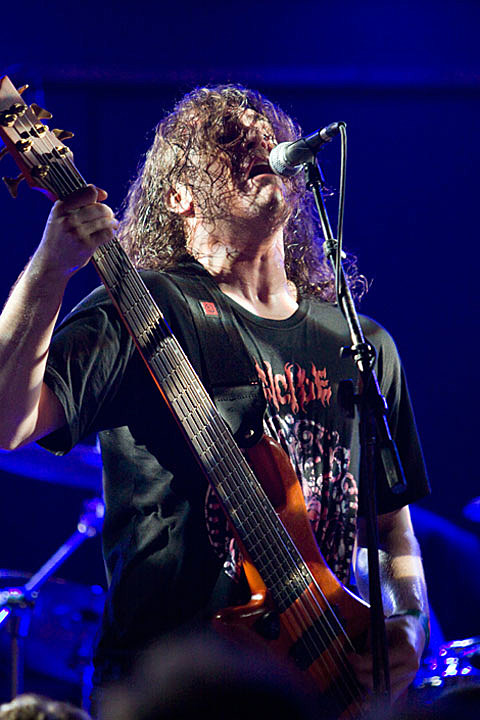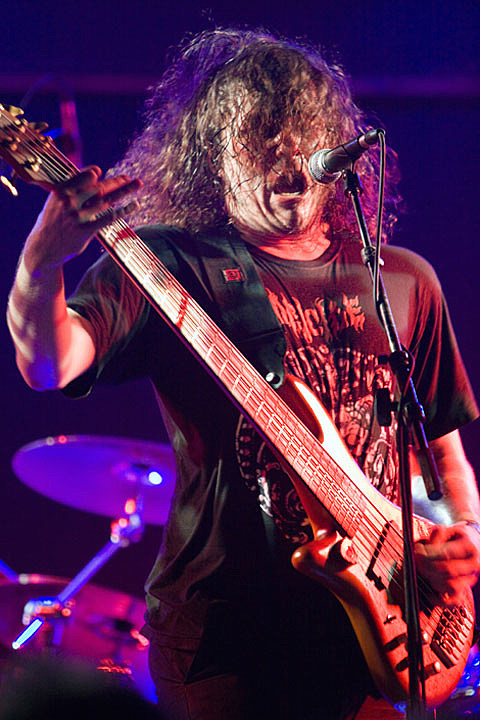 Portal - "Larvae" 5/26/10 at Knitting Factory

Portal (by Greg Cristman)
Portal (by Samantha Marble)
Gorguts - "Obscura" 5/26/10 at Knitting Factory

Gorguts (by Greg Cristman)
Gorguts (by Samantha Marble)