Gospel, Drunkdriver & Tournament played Union Pool – pics
Samantha Marble
Gospel

Very excited to see one of my oldest favorite bands, GOSPEL, reunited tonight at Union Pool. - [TheUnknownGlow]
After three years away from the stage, and in front of a beyond sold-out crowd at Union Pool, Gospel made their triumphant return with the always unhinged noise punks Drunkdriver and galloping Tournament.
Though the band has been away from the stage a bit, they recently showed their hand with respect to new material... another show/record/tour? Possibly. More details to come, we'll keep you posted.
Drunkdriver has a ton of interesting shows in their near future as they prep to release their self-titled LP on Load Records. Look for the band at the WFMU/Aquarius Records, Load, and Parts Unknown shows at SXSW 2010. Before that, the band will play with Iron Age at Union Pool on 2/16 and intersect with another SXSW showcasing artist in NYC when they team up with Riot Season's Todd at Cake Shop on March 14th. The band is also scheduled to meet up with everyone's favorite massholes, Mind Eraser, at Death By Audio on June 9th.
All dates and tons of pics are below...

--
Tournament @ Union Pool...
Drunkdriver @ Union Pool...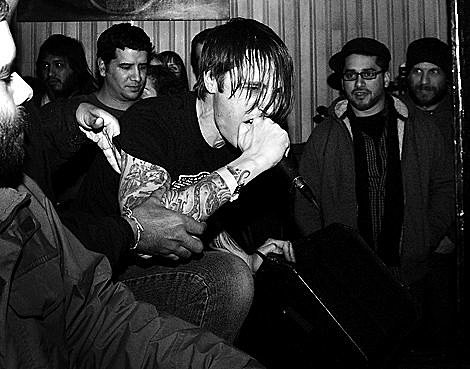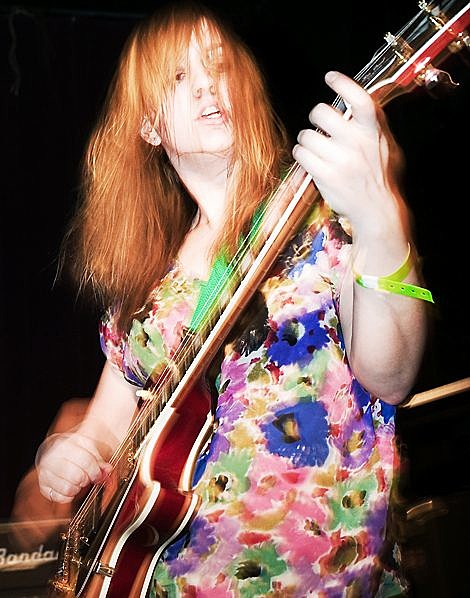 DRUNKDRIVER - 2010 TOUR DATES
Feb 5 2010 Gooskis w/ Slices, Kim Phuc Pittsburgh, Pennsylvania
Feb 6 2010 Ethans House w/ Homostupids, Flyin' Trichechos, Sports Bras Cleveland, Ohio
Feb 7 2010 afternoon in-store performance @ Reckless Records Chicago, Illinois
Feb 7 2010 Halfway House w/ Raw Nerve, No Slogan, Catburglars Chicago, Illinois
Feb 12 2010 AVA House w/ Twin Stumps, Folded Shirt, Leather Philadelphia, Pennsylvania
Feb 27 2010 Golden West w/ Leather, Surroundings Baltimore, Maryland
Mar 13 2010 tba w/ Todd, Vaz, Black Pus Providence, Rhode Island
Mar 14 2010 Cake Shop w/ Todd, Sewerkraut New York, New York
Mar 19 2010 Broken Neck w/ Rusted Shut, Total Abuse, Slavescene, Neon Blud Austin, Texas
Mar 19 2010 tba - WFMU / Aquarius Records SXSW Showcase Austin, Texas
Mar 20 2010 tba - Parts Unknown SXSW Showcase Austin, Texas
Mar 20 2010 Scoots Inn - Load SXSW showcase Austin, Texas
Mar 27 2010 RECORD RELEASE SHOW @ Market Hotel w/ Vile Gash, Aerosols, Neon Blud, Scapegoat Brooklyn, New York
Apr 4 2010 Monster Island Basement w/ Lamps, Pop.1280, Sports Bras Brooklyn, New York
Apr 10 2010 Record Hospital Fest w/ The Men, Nomos, ect. Cambridge, Massachusetts
Apr 11 2010 tba w/ the Men, Nomos Amherst, Massachusetts
Jun 9 2010 Death By Audio w/ Slang, Mind Eraser Brooklyn, New York