Government Warning, Night Birds, Perdition & Ex-Humans @ Cake Shop (pics)
photos by Jason House, words by BBG
Richmond's Government Warning have officially called it quits. The hardcore band looped through NYC on Saturday as part of a final run of dates with Night Birds (ex-The Ergs). The two bands played 538 Johnson on Saturday night (2/19) with Omegas, and a show earlier that same day at Cake Shop with Perdition and Ex-Humans.
More pictures from Cake Shop (538 pictures are on the way), below...

--
Ex-Humans
Perdition
Night Birds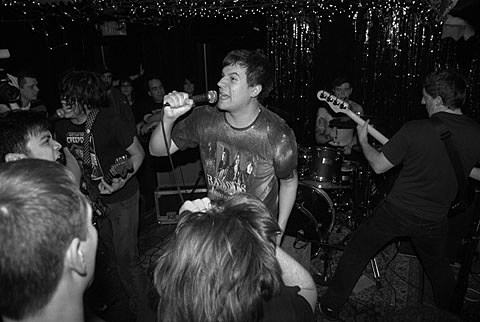 Government Warning
On Sunday, Government Warning/Night Birds headed out to Kearny, NJ to finish their tour at The Irish with Chronic Sick, Deep Sleep (who play 538 Johnson on 3/13 with Death First) and Secret Police.