Governors Ball 2014 day 1 pics (Outkast, Damon Albarn, TV on the Radio, Grimes, Phoenix, Neko Case, Kurt Vile, more)
Outkast / Damon Albarn / Grimes / Phoenix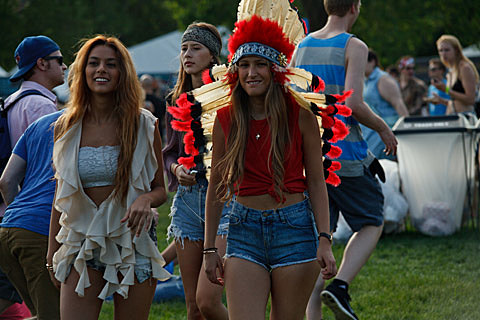 NYC music festival Governors Ball kicked off its 2014 edition yesterday (6/6) with sets from the reunited Outkast, Blur/Gorillaz frontman Damon Albarn, Grimes, TV on the Radio, Phoenix, Neko Case, La Roux, Rilo Kiley singer Jenny Lewis, Washed Out, Janelle Monae, Kurt Vile, Run the Jewels (Killer Mike + El-P) and still more.
Outkast's much-anticipated set (like many of their other festival sets this year) started with both Big Boi and Andre 3000 on stage for tons of favorites right off the bat including "B.O.B.," "Gasoline Dreams, "ATLiens," "Rosa Parks," "Aquemini," "Ms. Jackson," and more. Then Big Boi did three songs alone, Andre did three alone (including "Hey Ya!" for which Janelle Monae came on stage to dance), and then another Outkast set. The second set ended with "The Whole World," for which they brought out Killer Mike to rap his verse. Pictures of all artists mentioned (and more), plus Outkast's setlist and a video of "Hey Ya!" are in this post.
GovBall continues today (6/7) with Diarrhea Planet taking the stage in about two hours (12:45 PM), and other sets include Jack White, Spoon, The Strokes, Disclosure, Broken Bells, Chance the Rapper, Deafheaven and more.
More pictures from day 1 below...

---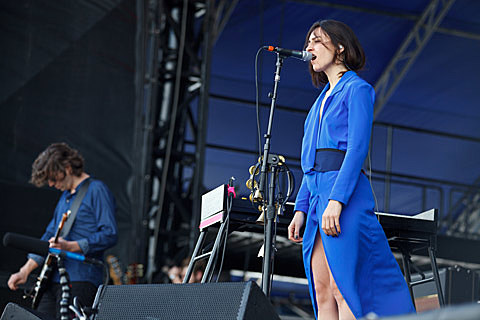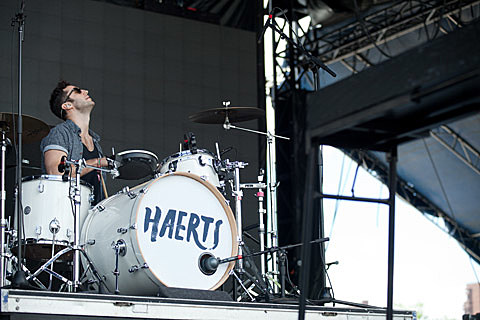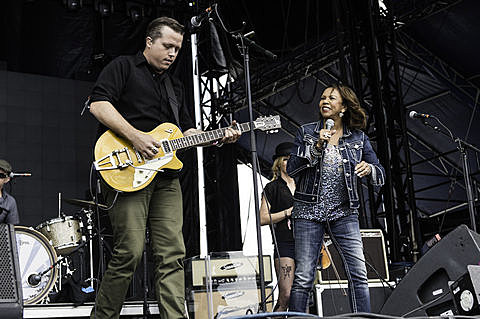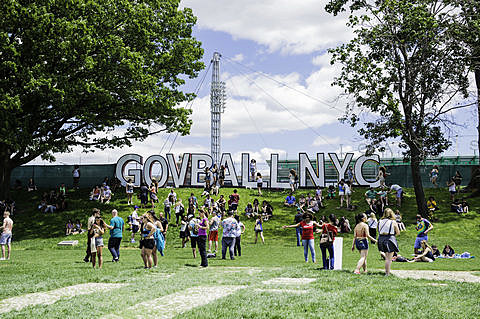 Run the Jewels (by Amanda)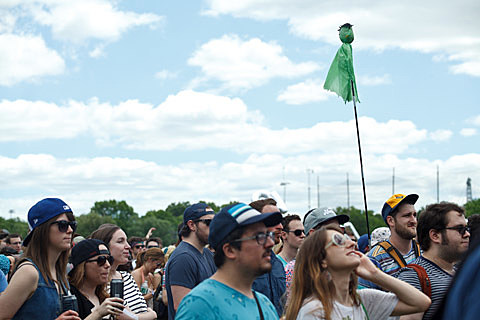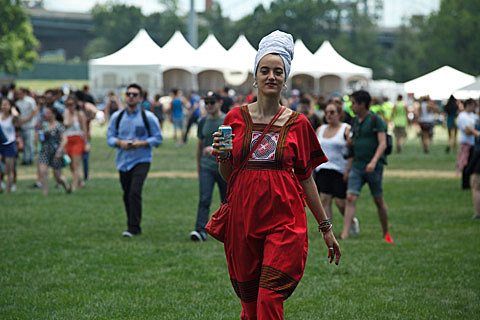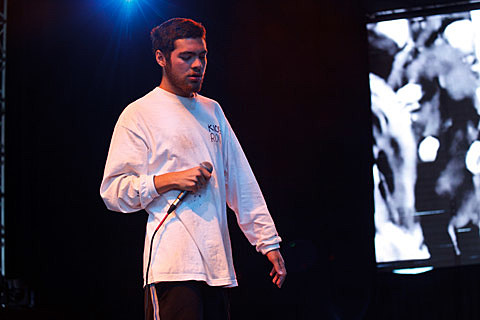 Janelle Monae (by Amanda)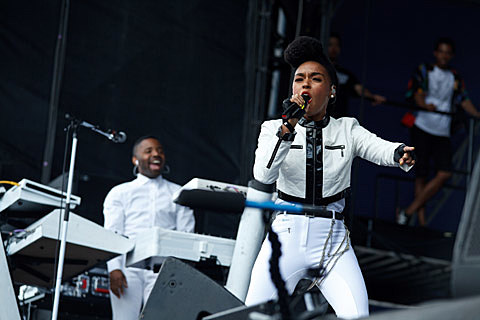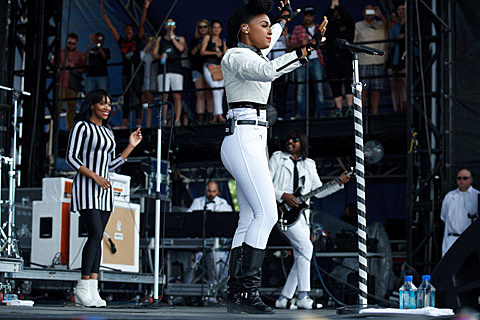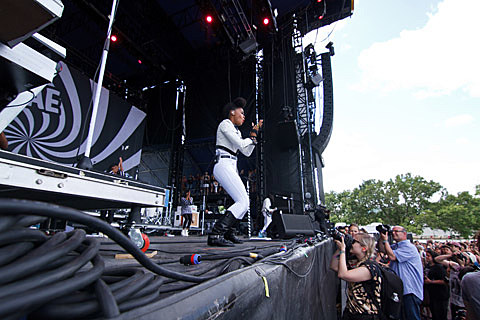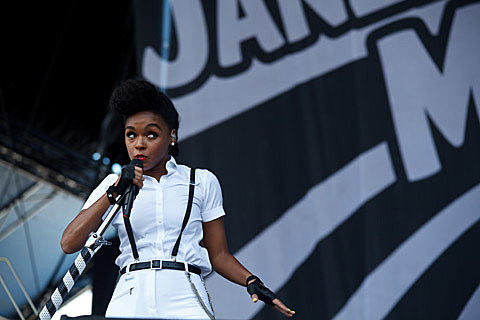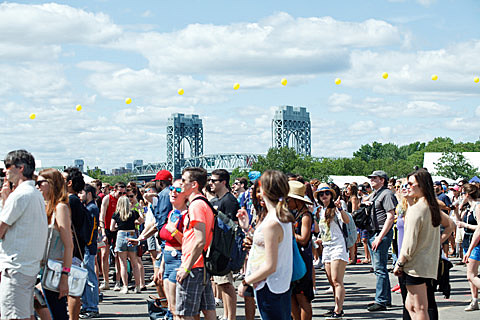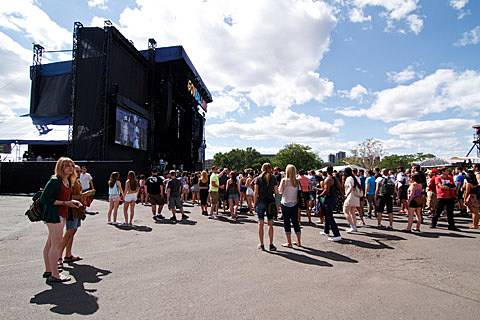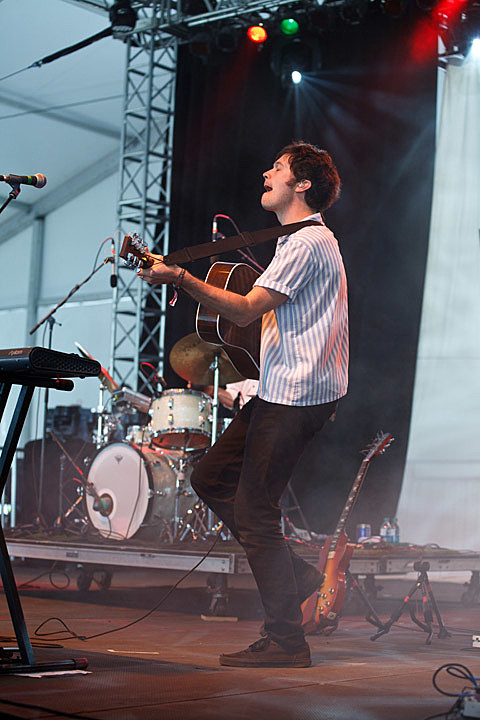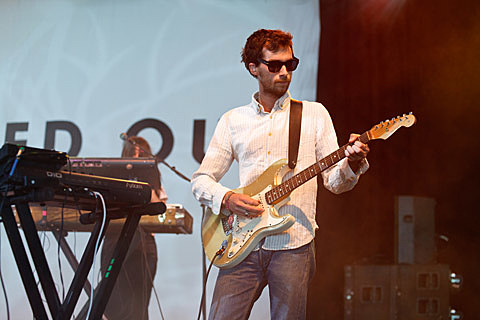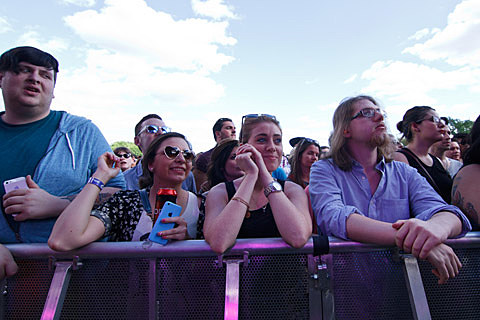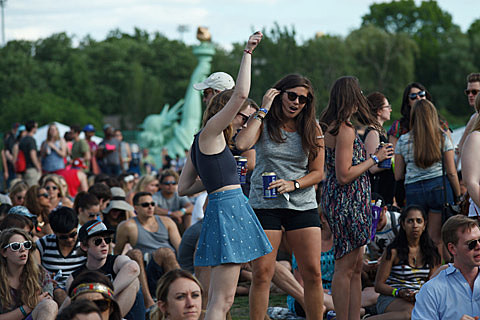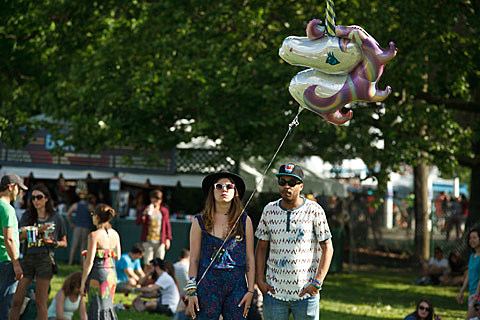 Julian Casablancas (by Dana)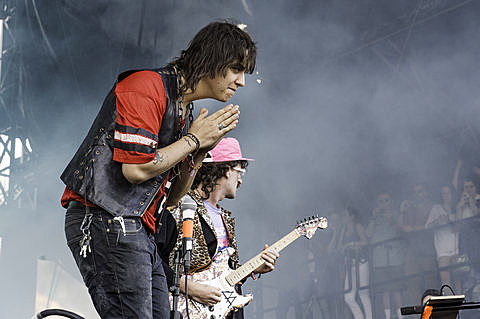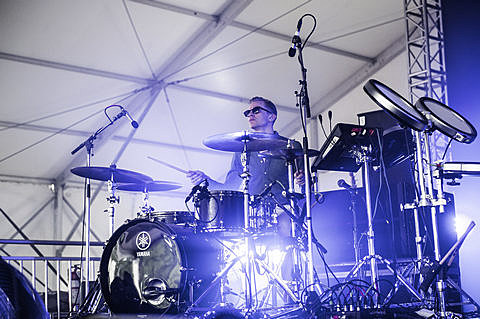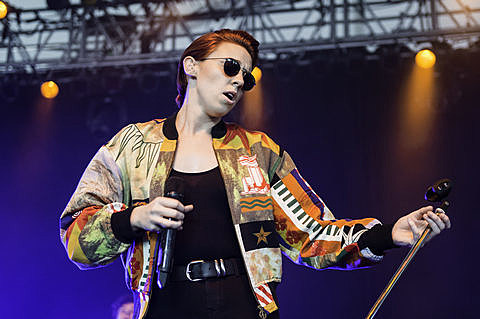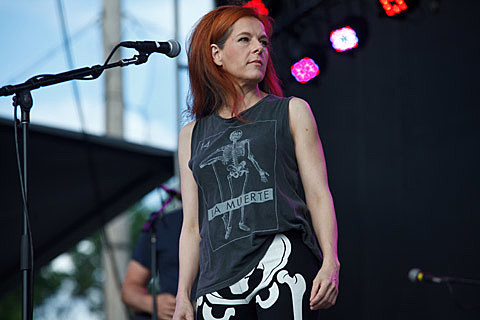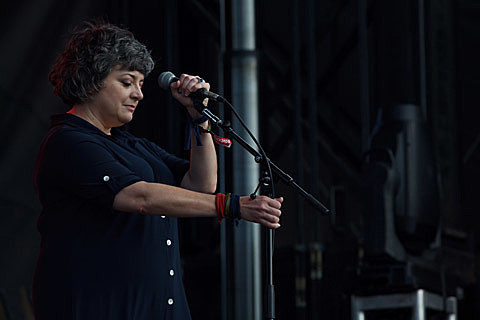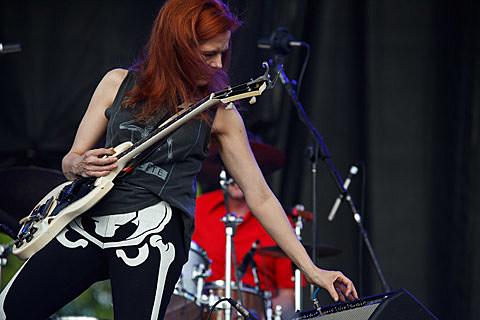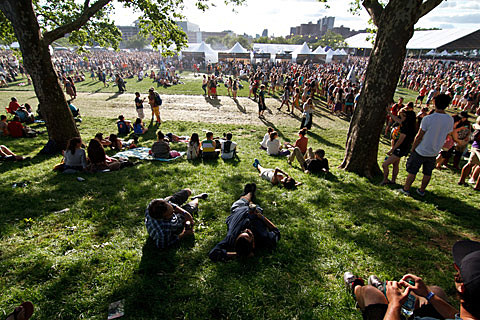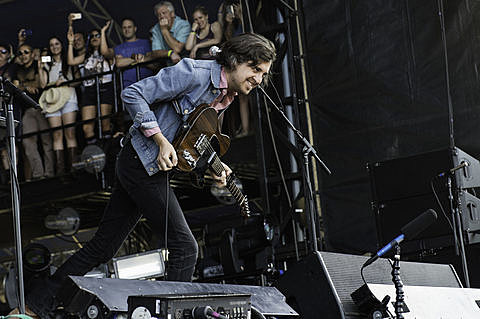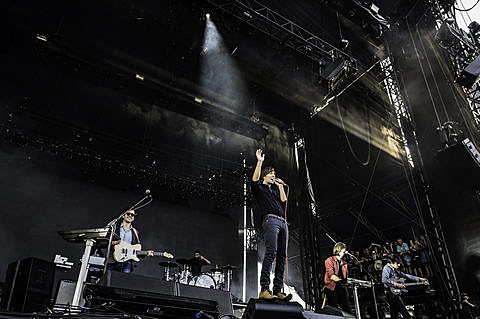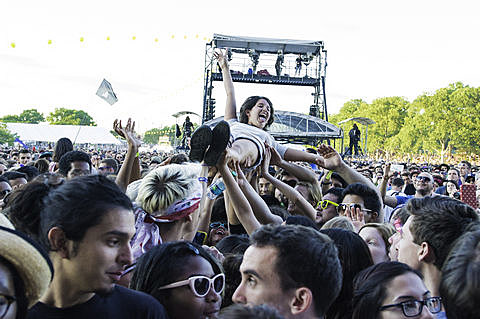 Damien "Jr Gong" Marley (by Amanda)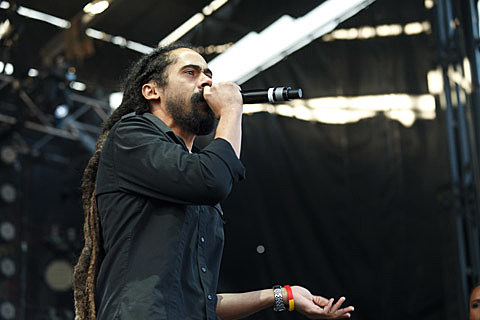 TV on the Radio (by Amanda)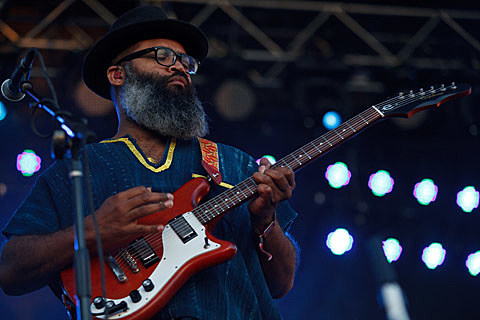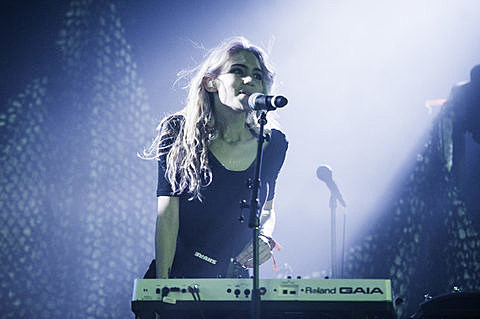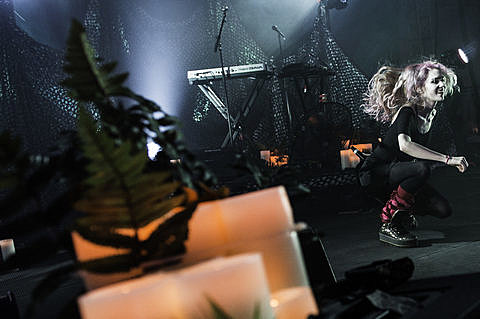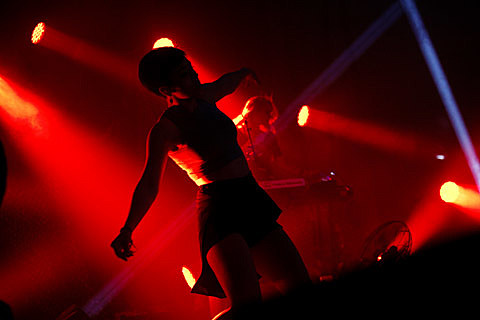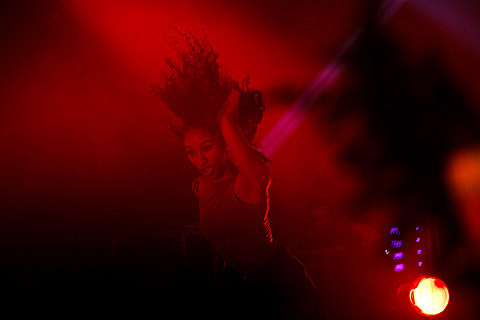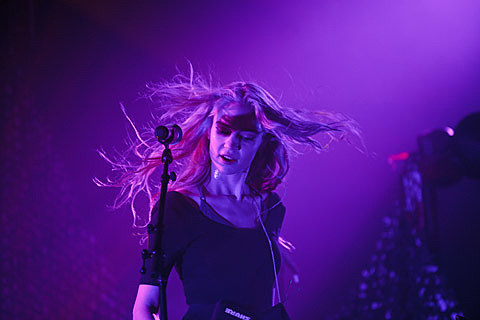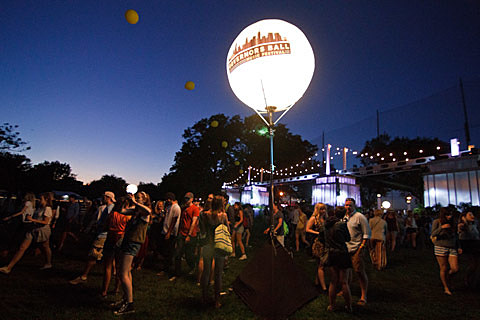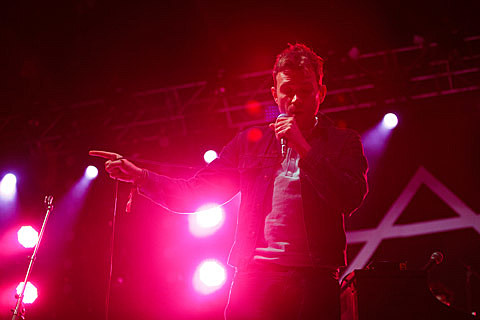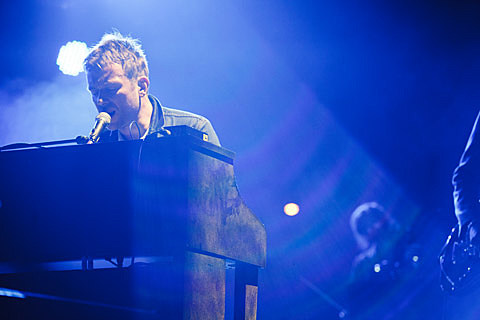 Outkast - "Hey Ya!" at Governors Ball 2014

OUTKAST SETLIST: (via)
OutKast
B.O.B.
Gasoline Dreams
ATLiens
Skew It on the Bar-B
Rosa Parks
Da Art of Storytellin', Part 1
Aquemini
SpottieOttieDopaliscious
Ms. Jackson
Big Boi
Kryptonite (I'm on It) (Purple Ribbon All-Stars cover)
GhettoMusick
The Way You Move
Andre 3000
Vibrate
She Lives in My Lap
Prototype
Hey Ya!
OutKast
Hootie Hoo
Crumblin' Erb
Southernplayalisticadillacmuzik
Player's Ball
Elevators (Me & You)
Roses
So Fresh, So Clean
Int'l Player's Anthem (I Choose You) (Underground Kingz cover)
The Whole World