Governors Ball Day 2 pics — Ryan Adams, SBTRKT, Conor Oberst, Future Islands, Little Dragon, Sharon Van Etten & more
Ryan Adams / SBTRKT / Future Islands / Little Dragon @ GovBall 6/6/2015

Surrounded by everything from peppy indie pop to trippy electronica, singer-songwriters can often get the short end of the stick at festivals. Decked out in all black and standing before a marquee that consisted solely of her name in giant Helvetica letters, Sharon van Etten wasn't trying to convert any Governors Ball attendees to her dark brand of folk-rock. No matter: Her gorgeous voice and highly capable backing band caught people's attention as she barreled through gems like "Tarifa" and "Taking Chances." Despite the brooding tone of her material, van Etten kept things light and talked about a personal milestone achieved that day for one of her guitarists [Doug Keith]. "His baby started walking today!" the singer-songwriter shouted, fists raised. "And my parents are at a festival! They're rock and roll!" [EW]
She also said sorry to her mom before singing the line, "then I shit in your bathroom", and it's true Sharon's set was great!
Day 2 of Governors Ball was almost perfect. Rain clouds Saturday morning gave way to the most beautiful weather with just a bit of mud to deal with when walking from stage to stage, or looking for something to eat at one of the many food vendors.
The lineup also featured some of the most anticipated sets of the festival, including Ryan Adams, Bjork (pics and review at the link), SBTRKT (whose set featured guest appearances from Ezra Koenig, Caroline Polachek and Sampha, but not Yukimi), Little Dragon, Future Islands, Conor Oberst, Sharon Van Etten, Atmosphere, Deadmau5 (who debuted a new light dome thing but was also plagued by technical difficulties at the start of his very popular set), White Lung, Kiesza (who I had to miss to see all of Sharon's set) and more. Folks who showed up early hopefully caught Kate Tempest's typically fiery, moving performance.
Pictures from day 2/Saturday (6/6) are in this post.
More from day two below...

---
Kate Tempest (by Gretchen Robinette)
White Lung (more by Gretchen Robinette here)
J. Roddy Walston & the Business (by Gretchen Robinette)
Marina and the Diamonds (by Gretchen Robinette)
Kiesza (by Gretchen Robinette)
Sharon Van Etten (by Gretchen Robinette)
Little Dragon (by PSquared)
Bjork (more by Santiago Felipe here)
Future Islands (by Gretchen Robinette)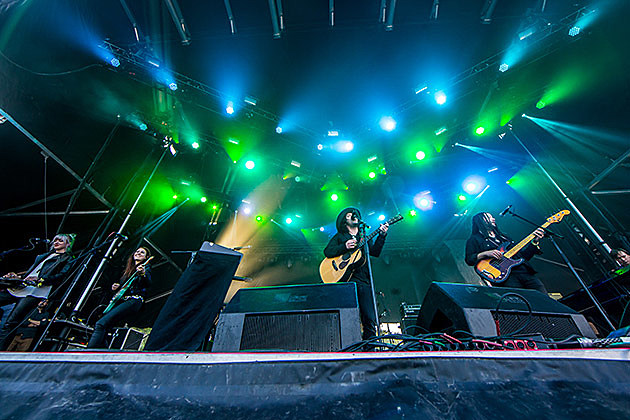 Flume (by Gretchen Robinette)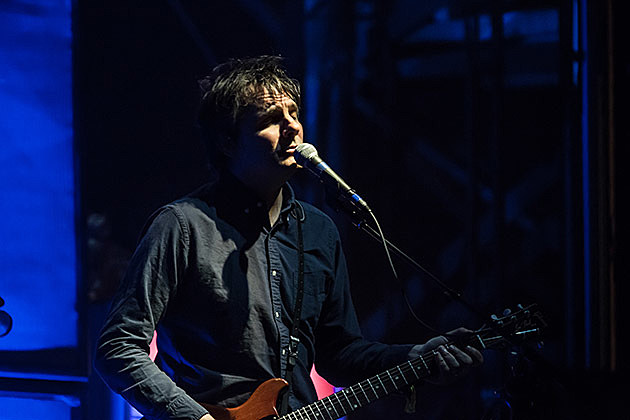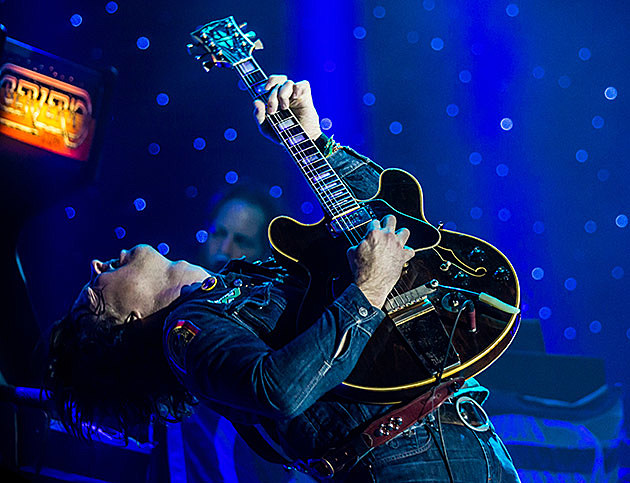 Ryan Adams (by Gretchen Robinette)