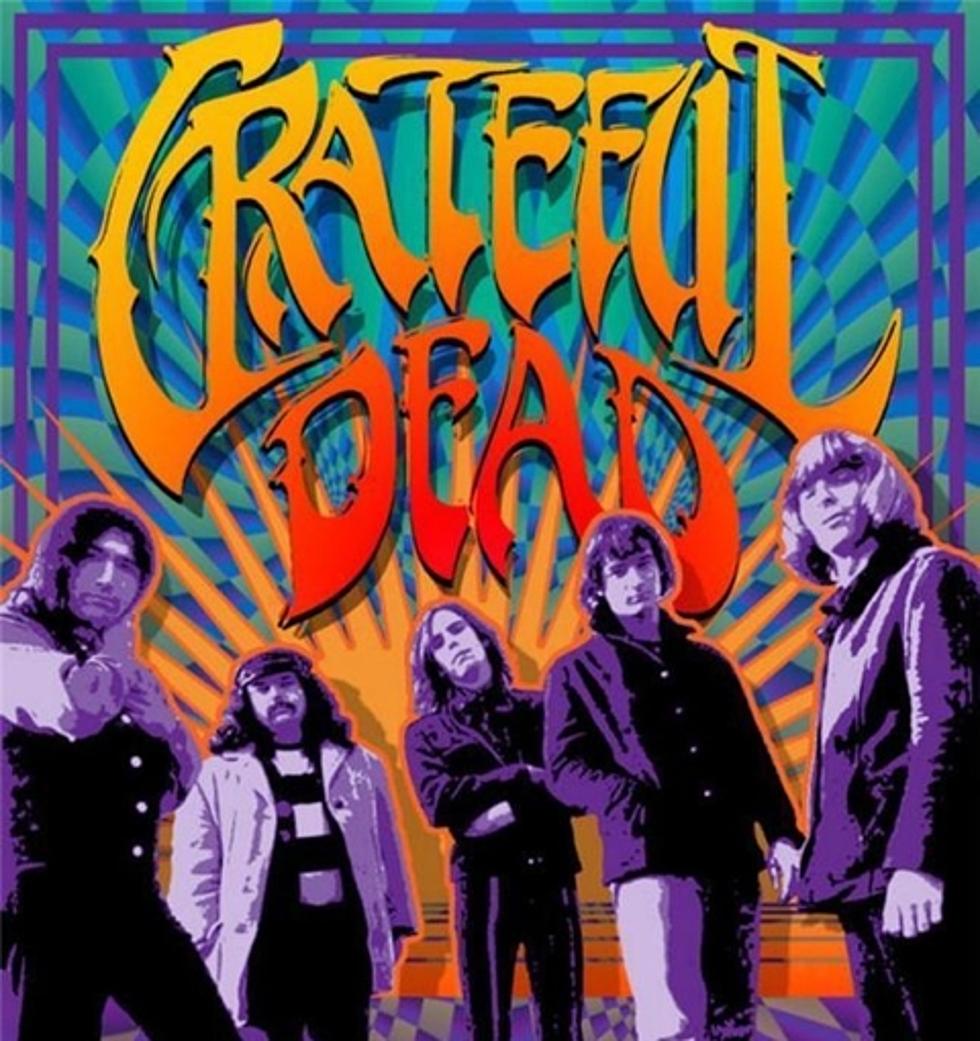 Grateful Dead roundup: Phil Lesh shows (win tix to BAM), Dark Star Orchestra, New Riders, Hot Tuna, Mountain Jam update
As Dead Heads likely know, original Grateful Dead member Phil Lesh has an ongoing residency at Port Chester, NY's Capitol Theatre with his band Phil Lesh & Friends. The residency has already had him at the venue multiple times, and will continue to do so, including a run this week with shows tonight (4/10) through Saturday (4/12). The band for these particular shows is Phil Lesh, John Kadlecik, Jackie Greene, Marco Benevento and Joe Russo. Friday and Saturday are sold out, but you can still get tickets for tonight and Thursday.
After this week's run, Phil & Friends (this time Phil Lesh, Warren Haynes, Jackie Greene, John Medeski, and Joe Russo), who play mostly Grateful Dead songs, will head to NYC for two nights at BAM, April 14 and 15. Tickets for those shows are on sale now, and we're also giving away a pair for each night. Details on how to enter to win, below.
The Cap is owned by Peter Shapiro, who is presenting the BAM shows and also owns the Brooklyn Bowl, which has since opened locations in Las Vegas and London. Phil Lesh will play three nights at the Vegas one leading up to 4/20 (tickets), and he also plays two nights at the London one in July (tix on sale Friday, 4/11 at 10 AM).
There's other upcoming Dead-related shows at the Capitol Theatre too. Renowned tribute band Dark Star Orchestra does a two-night stand on May 16 & 17. Tickets for night 1 and night 2 are on sale.
And on a semi-related note, Hot Tuna, the blues band of Jefferson Airplane members Jorma Kaukonen and Jack Casady who come from the same San Francisco scene that birthed the Grateful Dead and their members have collaborated, play the Cap on June 16. That's one of four NYC-area shows on their electric tour with Leon Russell which also hits NYCB Theatre at Westbury on 6/20, Bergen PAC on 6/21 and Pine Belt Arena on 6/22. Tickets for the Cap show and the other three are on sale now.
In more Dead news, Phil Lesh's former Grateful Dead/Further partner Bob Weir is playing with his band RatDog at upstate NY jam band festival Mountain Jam, which takes place from June 5 - 8 on Hunter Mountain. Other artists playing include Gov't Mule, Dark Star Orchestra, Jeff Tweedy, Jonathan Wilson, Valerie June, Blitzen Trapper and many more. Since we last spoke, The Allman Brothers (who recently had to postpone the rest of their March Beacon Theatre run due to Gregg's illness) were added as the Sunday headliner and will be performing their first two albums in full. Tickets for the fest are still available.
Also not long after those Phil Lesh NYC shows, John Kadlecik, who has played in Further, Phil Lesh & Friends (including this week at the Cap) and Dark Star Orchestra, brings his John K. Band to NYC's Highline Ballroom on April 18 with opener Adam Ezra. John will be previewing new material at the show. Tickets for that show are on sale now.
In more related news, the Dead's pals New Riders of the Purple Sage (whose earliest incarnation featured Jerry Garcia, Phil Lesh and Dead drummer Mickey Hart) will headline the "Psychedelix Americana": Music of The Deli and Relix show at Brooklyn's Bell House on Saturday (4/12). The rest of that lineup includes Andy Statman, Scott Metzger's WOLF!, Diamond Eye Jack Super Jam, Your Ex-Girlfriends, Union Street Preservation Society, and King Stork. Tickets for that show are on sale now.
There's also a Dead tribute band called Half Step playing Brooklyn Bowl on July 1. Tickets for that are on sale now.
And lastly, this isn't exactly "news" but in lieu of Letterman's retirement, Jambase.com posted a video of an old Jerry Garcia & Bob Weir rehearsal on Letterman. You can watch that, plus revisit other Dead/Letterman memories including Jerry & David Grisman playing "Friend of the Devil" in '93 and Jerry and Weir on the show in '82, below.
Any other Dead-related events coming up in NYC that we missed?
Videos and Phil Lesh contest details below...

---
===================================================================
For a chance at winning tickets to Phil Lesh at BAM on 4/14 or 4/15: either tweet something that includes both @BrooklynVegan AND "PHIL LESH" AND your date of choice in the tweet, or send an email to BVCONTESTS@HOTMAIL.COM with the subject line "PHIL LESH". Include your first and last name and date of choice in the email. We'll pick a winner at random and contact them with more details. If you enter by email, it will not be shared with anyone else. Good luck!