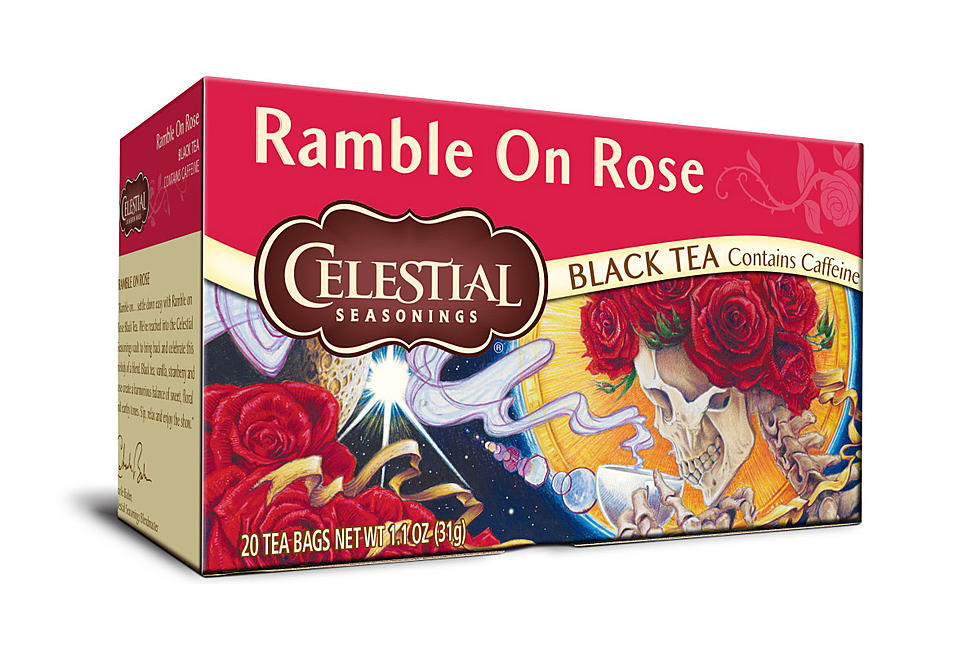 Grateful Dead tea is back from HeadCount.org; get a free box
Tea company Celestial Seasoning first released a limited edition The Grateful Dead-themed tea, "Ramble on Rose," last summer, and now they're bringing it back. In conjunction with voter participation nonprofit HeadCount.org, free boxes of the tea (while supplies last) are available to people who register to vote or sign up for election alerts via HeadCount. (UPDATE: Now sold out online.) They'll also be available to those who sign up at HeadCount's table at the 2019 edition of LOCKN' Festival, which happens in Arrington, VA this weekend.
Celestial Seasoning's Ramble on Rose description:
Settle down easy with our limited-edition Grateful Dead-inspired black tea, Ramble On Rose. Infused with notes of vanilla, strawberry and rose, this brew will transport your taste buds to 1972.