Grizzly Bear, Beach House, Vega, Schumer & friends @ the last 2009 JellyNYC Pool Party (Williamsburg) – pics & setlist
photos by Bao Nguyen, words by Andrew Frisicano
Like the week before with Girl Talk, the park reached capacity, meaning whoever was left in line, which I'm told wound down to Wythe Ave and back, had to listen from the street. Which might not have been so bad - the echoing sound from the show reached as far as McCarren Park, which made sense, because Grizzly Bear was loud and their sound, already loaded with reverb, was made to travel.
Beach House's set, which followed Vega's, seemed similar to Grizzly Bear in some ways - dreamy, washed out vocals and lethargic drums - but with a sound of their own. Grizzly Bear on stage simply sounded great. The band benefits from an echoey space that gives component parts time to fill out propery. The opener "Southern Point" broke into an ocean of sound that set the tone for the rest of the set. Later, Beach House's Victoria Legrand joined the group for her part on "Two Weeks," and throughout, both guitarists played with distortion that pushed the usually restrained GB (at least on record) over the edge. A great concise set, with a bit of jamming toward the end, and no encore (sadly, cause they earned it). With sunset behind them (in a non-blinding way) it was a great way to end the series (but hopefully, not the summer yet).
Grizzly Bear has lots of other tour dates coming up (but none in NYC). (And speaking of collaborations, Michael McDonald (Doobie Brothers, Steely Dan) sings lead on the b-side version of the band's "While You Wait for the Others" single - out on 7-inch and iTunes)
More pictures and the GB setlist are below...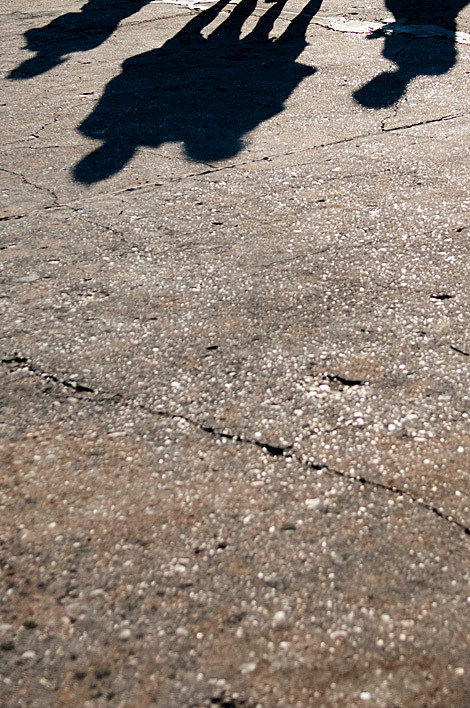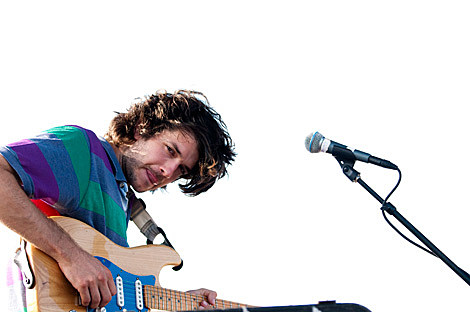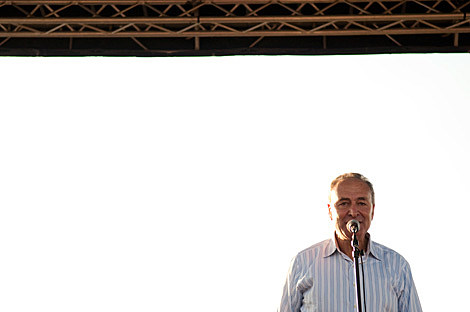 Chuck Schumer, Jay-Z, Beyonce, Solange, and Dave 1 (some of whom you can see above) were all in the house.
Grizzly Bear's setlist (confirmed)
Southern Point
Cheerleader
Lullabye
Little Brother
Knife
Fine for Now
Two Weeks
Ready, Able
I Live With You
Fix It
While You Wait for the Others
On a Neck, On a Spit