Hallogallo 2010 (Neu!) played Lincoln Center w/ Hermeto Pascoal (pics), is appearing on WFMU (today)
photos by Benjamin Lozovsky, words by Andrew Frisicano
Michael Rother and friends performed an entrancing set of music by Neu! and associated acts at Lincoln Center Damrosch Park Friday night (8/6), after a Maxwell's set earlier that week. With support from Sonic Youth drummer Steve Shelley and Tall Firs bassist Aaron Mullan, both dependably on track, Rother's buzzy guitar cut through the atmospheric haze, as the pieces, each about 10 minutes, entered slowly, built up and faded. The maestro worked with a number of sounds, from a shred-worthy roar to subtley layered harmonics. Under that, a backbeat of laptop clacks and synths (and something that sounded like a gurgling faucet) drove along the pieces. Only a few minutes into the opening number Shelley burst into the late Klaus Dinger's trademark 'motorik' beat, to cheers from the crowd.
With the rhythm up front, the music was infinitely danceable. But nearing the one hour mark, frankly, the scene was a bit dire. The crowd, many of whom were just passing by, or attending for the night's curious opening act, Brazilian jazz fusion bandleader Hermeto Pascoal, seemed to be leaving in swarms. And many that stayed were vocal about their ambivalence ("And now for something completely different" heckled one senior, in reference to the Hallgallo's steadily-paced songs. "It's not unpleasant," said another before shuffling off into the night. Others just conversed loudly on about their day, or the Arcade Fire show the night before. Before the show, Steve Shelley explained to one clueless inquirer: "Neu! is this band from Germany...they were very influential to what would become indie rock, and bands like Sonic Youth and Stereolab." [pause] "Oh maybe, I'll stay," she said, clearly not intending to.)
It was also right around the one hour mark, during the set's extended last jam, that a small crowd started gathering near the front of the stage and down the aisles. A few pogoed, some bounced around, and even more just joined the group to make their presence felt, an appropriately warm gesture to end the night.
More Neu!/Hallogallo 2010 pictures are below too...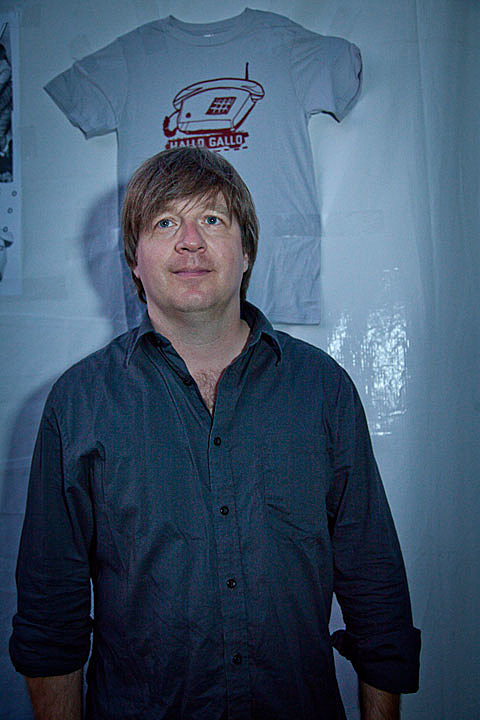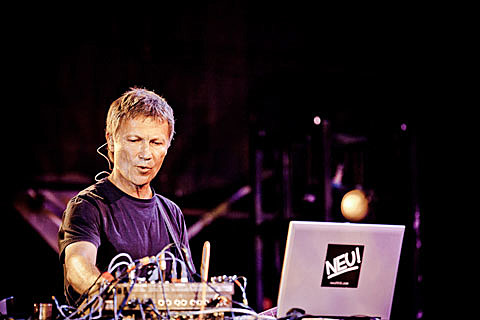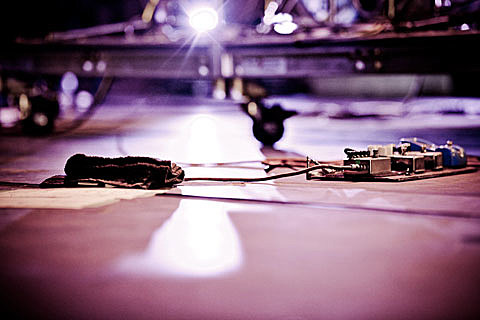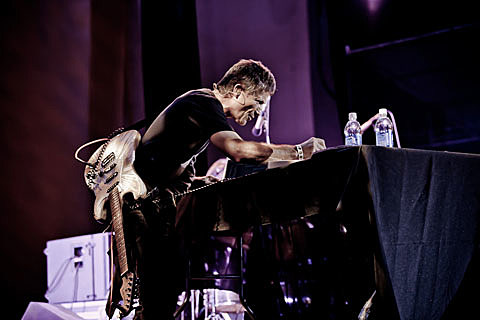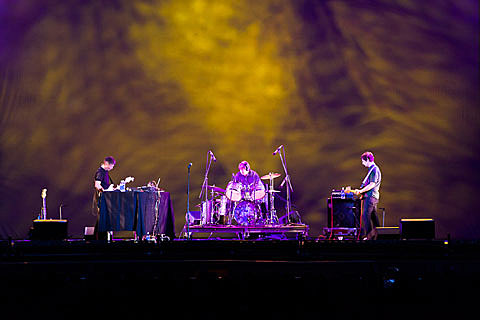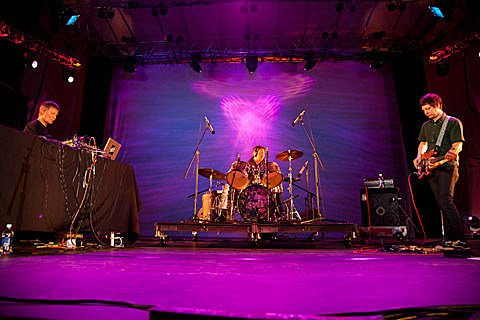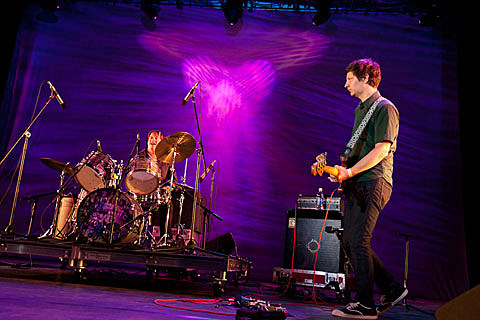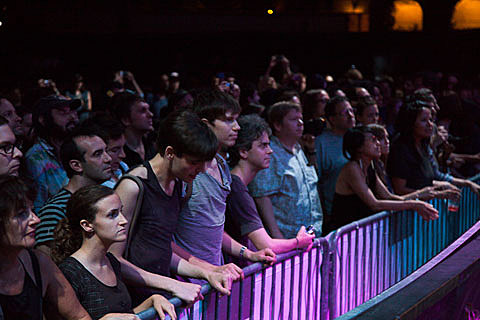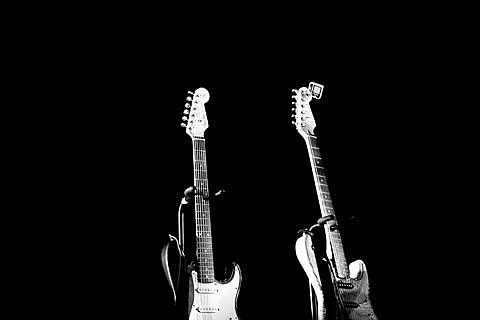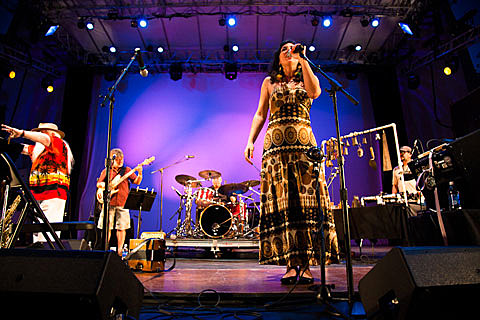 Bill Orcutt performing in the 4th Floor bathroom at WFMU Radio, Jersey City NJ, for Brian Turner's radio show