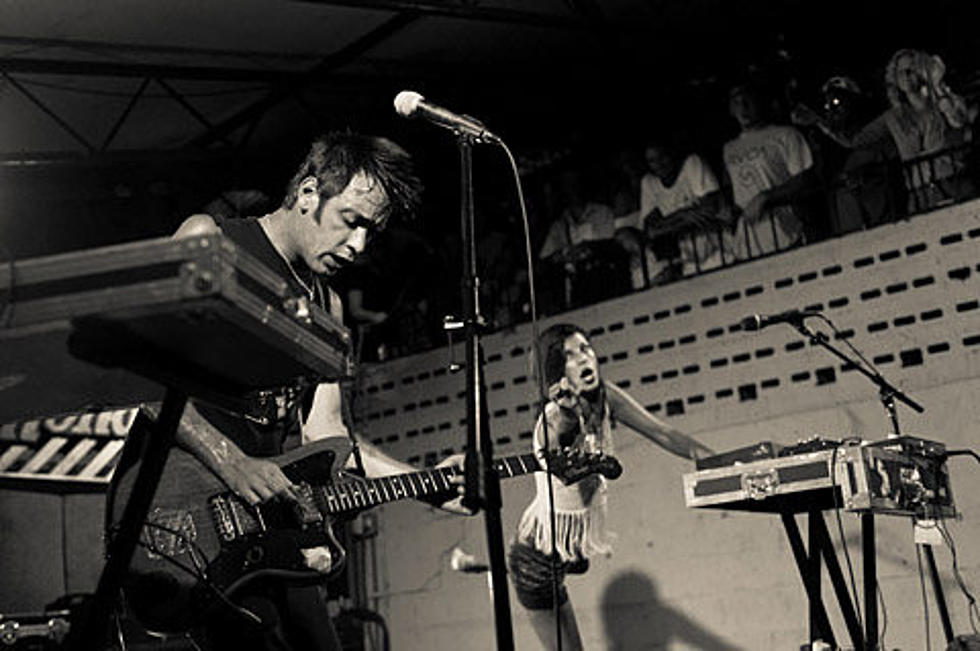 Timothy S. Griffin
Handsome Furs in Austin in 2011 (more by Tim Griffin)

With a heavy heart the time has come to let all of you know that Handsome Furs are no more.

The most important thing that needs to be said right now is how extremely grateful we are to all the fans all over the world that showered us with love and support over the years. Thank you for everything! It's been an incredible 6 years and we owe it all to you.

xoxo

HF
Sadly, Handsome Furs, the project of Wolf Parade's Dan Boeckner and his wife Alexie Perry, posted the above message to their website last night, announcing their end as a band, with no other elaboration. This announcement comes almost a year after Wolf Parade played their last show "for a long time."
In related news, you can catch Spencer Krug's Moonface project on tour this spring/summer. That tour includes the previously mentioned NYC show at Bowery Ballroom on June 30 with La Big Vic. Tickets are still available.
Some Handsome Furs videos from 2011's Sound Kapital below...

--
Handsome Furs - "Serve the People"

Handsome Furs - "What About Us" (NSFW)