Harlem Shakes @ Highline Ballroom in March (more by Ryan Muir)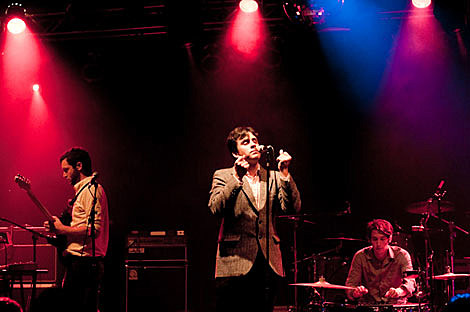 About a month ago I heard the Harlem Shakes were on "hiatus" which usually doesn't mean much. Last night I heard that, like Pela, it's actually over. And just when they started to get some momentum going with a great new album. RIP.
Meanwhile, there is at least one still-active Shakes side project (which according to one commenter actually pre-dated the band anyway). Arms (aka Todd Goldstein) plays a free afternoon show at The Bell House in Brooklyn on October 3rd. Arms' full-length debut, Kids Aflame, currently only available on import through Melodic Records in the UK, will be released (with new bonus tracks) digitally through Gigantic Music on October 27th.