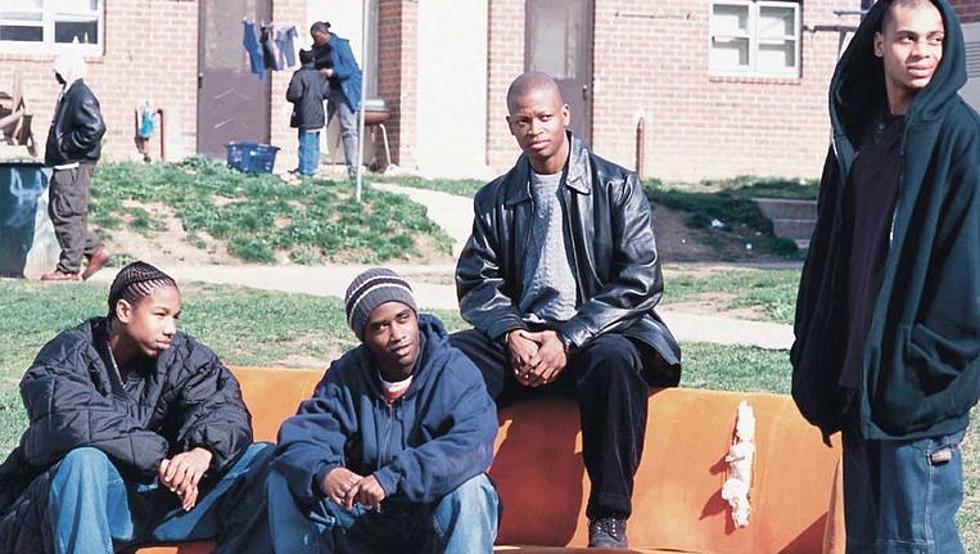 HBO make 'The Wire,' "The Sopranos,' 'Succession,' 'Veep' & lots more free during COVID-19 isolation
The Wire
People are watching a lot more TV these days than they normally do thanks to coronavirus self-isolation. You've got a few more great, free streaming options thanks to HBO who are offering up a whole bunch of its signature series, documentaries and some of its movie library in front of the paywall starting today (4/3). No subscription necessary.
Among the series offerings: The Wire, The Sopranos, Barry, Silicon Valley, Succession, Veep, Six Feet Under, True Blood and Ballers. Sorry, no Game of Thrones.
On the documentary tip, there's the recent and entertaining McMillions series, music docs Elvis Presley: The Searcher, The Apollo, and more. And from HBO's movie vaults you can watch Pokemon: Detective Pikachu, Happy Feet, The Lego Movie 2, Arthur, Steven Spielberg's underrated Empire of the Sun, The Bridges of Madison County, and more. You can check out the full list of free HBO titles below.
In total, HBO is offering up around 500 hours of free programming, which should last you for a while. You don't need a subscription but you will need to download the HBO GO or HBO NOW app.
HBO is also probably hoping to plug its upcoming HBO Max streaming service which launches in May and will include HBO's entire original programming library, plus lots of titles from Warner Media (including, exclusively, Friends, South Park, Rick & Morty, The Big Bang Theory, all the Studio Ghibli movies, and lots more).
SERIES
Ballers
Barry
Silicon Valley
Six Feet Under
The Sopranos
Succession
True Blood
Veep
The Wire
DOCUMENTARIES
The Apollo
The Case Against Adnan Syed
Elvis Presley: The Searcher
I Love You, Now Die: The Commonwealth v. Michelle Carter
The Inventor: Out for Blood in Silicon Valley
Jane Fonda in Five Acts
McMillion$
True Justice: Bryan Stevenson's Fight for Equality
United Skates
We Are the Dream: The Kids of the MLK Oakland Oratorical Fest
MOVIES
Arthur
Arthur 2: On the Rocks
Blinded By the Light
The Bridges of Madison County
Crazy, Stupid, Love
Empire of the Sun
Forget Paris
Happy Feet Two
Isn't It Romantic?
The Lego Movie 2: The Second Part
Midnight Special
My Dog Skip
Nancy Drew And The Hidden Staircase
Pan
Pokémon Detective Pikachu
Red Riding Hood
Smallfoot
Storks
Sucker Punch
Unknown