Henry Rollins @ The Gramercy Theatre, NYC – pics
It's been a long time since I saw a Henry Rollins spoken word show. Last night (April 11, 2007) at the Gramercy Theatre, Henry was even more engaging, funny, and inspring than I remembered.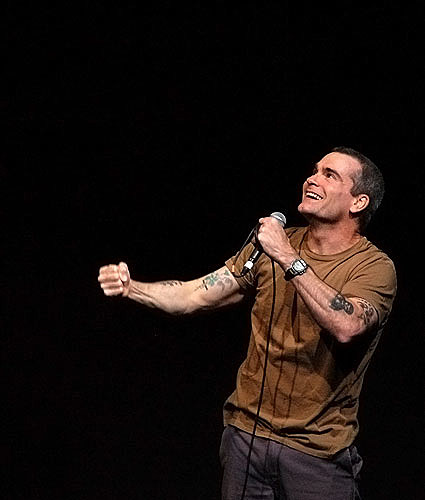 The show is at Gramercy four more nights - not sure if they're all sold out or not. Janeane Garofalo and Marc Maron (VERY FUNNY) also perform - I highly recommend you check it out if you can - especially if you feel yourself needing some reinforcement on why the Bush administration sucks.
Check out Henry's daily journal on his website, and his TV show on IFC. More pics (and a video) below...


It's kind of like this....