hip hop roundup: Danny Brown, Drake, Eve, Pete Rock & C.L. Smooth, Nick Speed, Blitz, Stalley, Gunplay, Bilal & more
Danny Brown's Old is one of the most anticipated rap albums of the year, and while holding your breath for a rap release is never a good idea (we've got our fingers crossed for that September 30 release date though), we're feeling one step closer to Old actually seeing the light of day, now that it's officially got album artwork. And pretty great artwork at that. That's it above (via Danny's instagram). It was designed by Sam Chirnside, and the painting is by Leila D'Amato. His newish video for "ODB" is below.
Danny recently made appearances at Afro-Punk Fest, Fool's Gold Day Off, and the NYU Mystery Concert, and he's set to play Rock the Bells NJ in October and open for Sleigh Bells at Terminal 5 in November.
Meanwhile, the group Danny is a part of, Bruiser Brigade will be playing NYC without him (he'll be at Rock the Bells in California) on September 15 at Mercury Lounge. The Detroit crew will be joined by some hometown pals like producer Nick Speed (50 Cent, M.O.P., Talib Kweli) and rapper Dusty McFly, in addition to NYC producer Hillie Hill (Nas, Biggie) and A La $ole of Joey Bada$$'s Pro Era crew. Tickets for that show are on sale now.
There's some other good rap shows coming in NYC too, including afro-beat rapper Blitz the Ambassador, who is headlining The Studio at Webster Hall on September 19 with opening sets from Old Money, Boima, and Caktuz. Tickets for that show are on sale now.
Eve, who's got a new album out this year, was supposed to play Irving Plaza back in August, but she'll instead play Gramercy Theatre on September 12. Opening the show is Dyme-A-Duzin (of Phony PPL) and Camille Safiya. Tickets are on sale now, and any tickets purchased for Irving Plaza are being honored.
Not exactly rap, but neo-soul singer Bilal, who released his solid new album A Love Surreal earlier this year, will play the New School Alumni Jazz Night at Highline Ballroom on September 18. Tickets for that show are on sale now.
Stalley, who plays Rock the Bells NJ, and Gunplay play Gramercy Theatre on October 18 (which is during CMJ). Tickets for that show go on sale Friday (9/6) at noon.
Legendary hip hop duo Pete Rock & C.L. Smooth, who played a Central Park show earlier this summer, play BB King's on November 13 with Camp Lo. Tickets for that show are on sale now.
Yo Gotti just released his new mixtape, Nov 19th: The Mixtape, and he'll play NYC on November 19 at BB KIng's with Y.G., Ca$h Out, Shy Glizzy, and Zed Zilla. Tickets for that show are on sale now.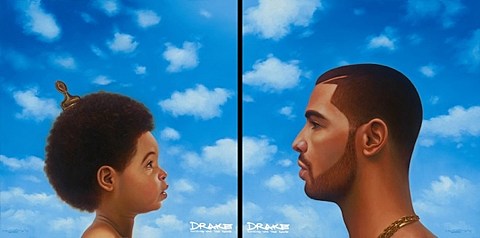 On the topic of anticipated rap albums, which we were talking about above, Drake also shed some more light on his new album, Nothing Was The Same, which is due out on September 24. He just revealed the tracklist which features previously released singles "Started From the Bottom" and "Hold On, We're Going Home," and "All Me" appears as a bonus track on the deluxe edition. The only guest rappers are Jay Z and Detail. Check out the full tracklist below, and that's the artwork above.
Both Drake and Jay Z appear on the second installment of Justin Timberlake's The 20/20 Experience, which is due out September 30. Justin returns to NYC to play Barclays Center on November 6. Tickets for that show are still available (though Ticketmaster says "not many left"). Artwork and tracklist for his new LP, below.
Drake also plays Barclays Center (10/28) on his tour with Miguel and Future. Tickets for that show are still available.
Things aren't looking so bright in Miguel's world lately, as he was just charged with two counts of DUI after his August arrest.
A$AP Rocky also just faced some legal charges. TMZ reports that due to an incident that occurred while he was performing at Jay Z's Made In America Festival, Rocky was charged with misdemeanor simple assault for allegedly slapping a woman in the crowd. TMZ writes, "The woman claims A$AP was trying to make his way through a crowd of dancing fans -- with a bunch of girls pulling on his shirt -- when A$AP turned and fired off an open-hand slap, connecting with her face. The woman claims she was injured from the alleged slap -- suffering whiplash from the impact." It's not the first time he was accused of something like this.
A$AP Rocky and Drake's third "Fuckin' Problems" partner, Kendrick Lamar, will be in NYC with his Black Hippy friends Ab-Soul and Jay Rock, plus young Brooklyn rapper Bishop Nehru, on September 10 at Williamsburg Park. Tickets for that show are still available.
Meanwhile, the man behind the hook on "Fuckin' Problems," 2 Chainz, will NOT be at Williamsburg Park, because despite being scheduled to play five days after Kendrick, he cancelled his show.
What other hip hop shows in NYC are you excited for? And when is Schoolboy Q's album coming out???
Tracklists, video, and more, below...

---
Danny Brown - "ODB" Official Video

Justin Timberlake - The 20/20 Experience Part 2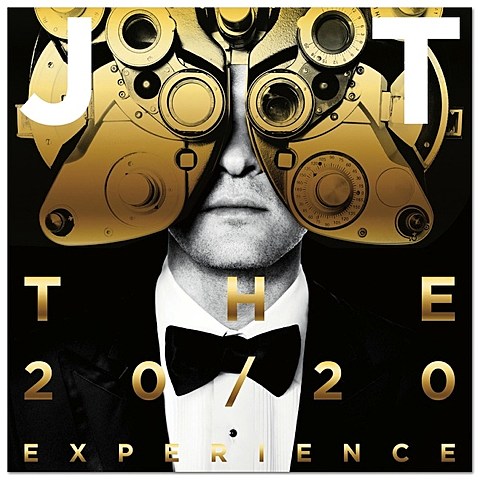 Tracklist:
1. Gimme What I Don't Know (I Want)
2. True Blood
3. Cabaret [ft. Drake]
4. T.K.O.
5. Take Back the Night
6. Murder [ft. Jay-Z]
7. Drink You Away
8. You Got It On
9. Amnesia
10. Only When I Walk Away
11. Not a Bad Thing
12. Blindness [Target exclusive]
13. Electric Lady [Target exclusive]
--
Drake - Nothing Was the Same Tracklist:
1. Tuscan Leather
2. Furthest Thing
3. Started From the Bottom
4. Wu-Tang Forever
5. Own It
6. Worst Behavior
7. From Time
8. Hold On, We're Going Home
9. Connect
10. The Language
11. 305 to My City [ft. Detail]
12. Too Much
13. Pound Cake [ft. Jay-Z]/Paris Morton Music 2
--