Hospitality celebrated their new LP w/ Dustin Wong & Glass Ghost @ Glasslands (pics & live recording)
photos by Dominick Mastrangelo
Hospitality @ Glasslands

Hospitality managed to translate the breezy, youthful energy of their debut album into a performance that was even more vibrant than their album. Whether it was the urban folkiness of "Eighth Avenue," the girl pop of "Betty Wang," or the rock of "All Day Today" (which was the final number of the regular set), Hospitality captured the feel of the album while simultaneously letting their hair down and blowing into extended jam sessions which showed how capable the whole act was on their instruments (which is to say very). When they played lead single, "Friends of Friends" they brought out session musicians to play saxophone and the crowd went wild during the sax solos. Lead singer Amber Papini has an affected voice that belies her Midwestern roots (though she claims she learned to sing from the Psychedelic Furs which may account for some of this) but works in the playful nature of the songs lyrics and delivery. -[Baeble Music]
Supported by Glass Ghost and Dustin Wong, Hospitality lead the charge at a sold-out Glasslands on 2/3. It was their record release celebration for their s/t debut out now on Merge (stream it). Here are our pictures from the Brooklyn gig.
If you missed the show, you can also live vicariously through the live recording courtesy of NYCTaper and/or head to catch Hospitality with Tennis at either Bowery Ballroom on March 3rd (which is now sold-out) or Music Hall of Williamsburg on March 5th (still on sale).
Glass Ghost's next NYC date will be supporting Sharon Van Etten at Bowery Ballroom on 2/26 (tickets).
Dustin Wong is also preparing to release a new LP in Dreams Say, View, Create, Shadow Leads, due on Thrill Jockey on 2/21. Stream some recent Dustin Wong material alongside tour dates and more pictures from Glasslands, including one of the setlist, below.

--
Dustin Wong - Here we come 2012

Dustin Wong - A tribe of slugs left me something

Dustin Wong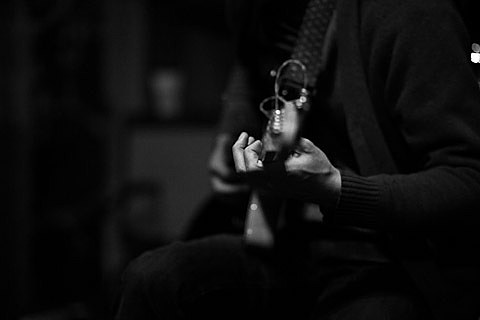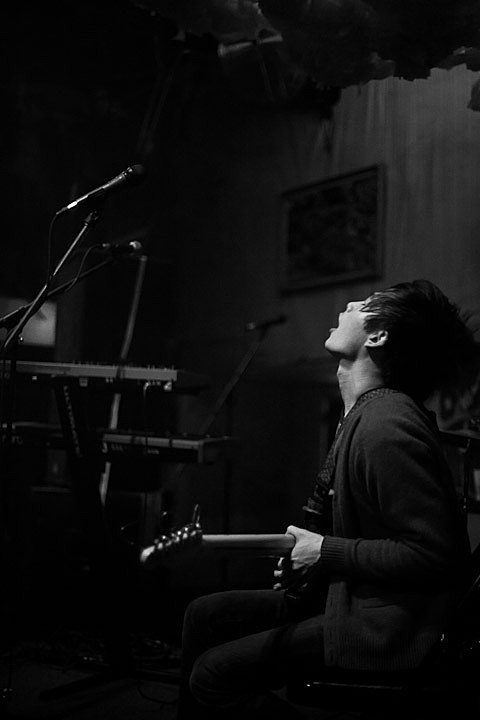 Glass Ghost
Hospitality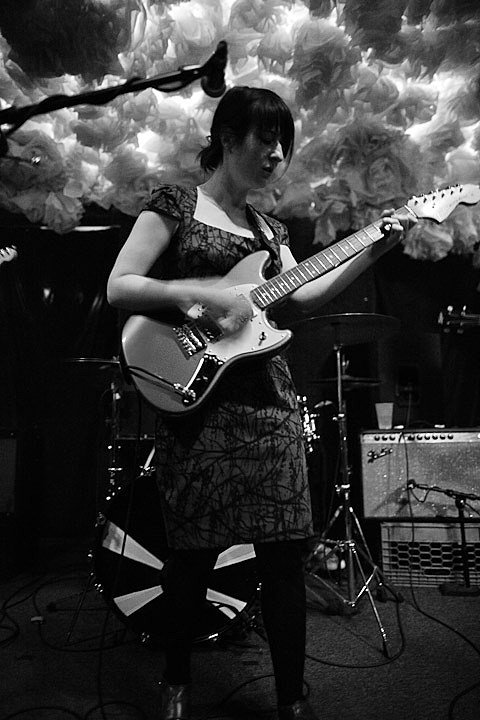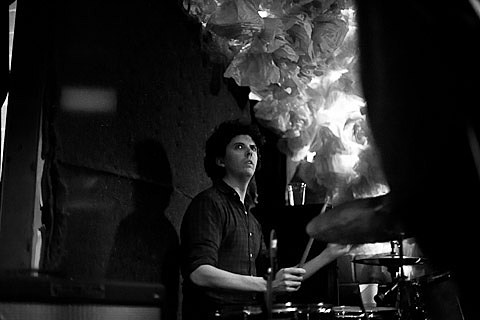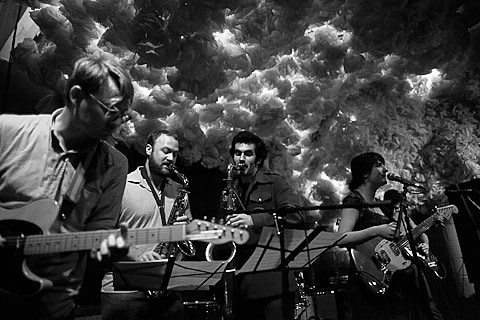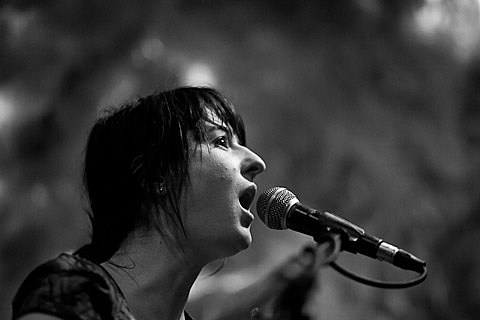 Hospitality - 2012 Tour Dates
Feb 25 San Francisco, CA Great American Music Hall (Noise Pop w/ Archers of Loaf)
Feb 26 Los Angeles, CA Troubadour w/ Archers of Loaf
Feb 29 Toronto, ON Horseshoe Tavern w/ Tennis
Mar 2 Boston, MA Brighton Music Hall w/ Tennis
Mar 3 New York, NY Bowery Ballroom w/ Tennis
Mar 5 Brooklyn, NY Music Hall of Williamsburg w/ Tennis
Mar 7 New Haven, CT BAR
Mar 9 Chapel Hill, NC Local 506 w/ Tennis
Mar 10 Atlanta, GA The Earl w/ Tennis
Mar 11 Orlando, FL Orange You Glad Festival