Howl played SXSW (pics), Young Widows play NYC Wed.
words & photos by Black Bubblegum
There is barely enough time to do anything in Austin during SXSW... hence all the food carts and restaurants with open window counters for eating on the go. That said, I think it's a true testament to how much I liked Providence's Howl that with all of the other great bands playing at the exact same time, I wanted a second helping.
After missing them at the Roxwel.com showcase with Tweak Bird and Red Fang (video from that show is below), my first chance to catch the four piece was at Austin's Snake Eyes Vinyl on March 20th directly after seeing The Devil & The Sea and Seahag (mems Deadbird). I was blown away by their set; blackened doom collides with early-Mastodon-ian thunder, but without the fretboard gymnastics... just 1000 lb riffs delivered at 1000 decibels. The next day, I worked in a second show at Mess With Texas.
The band currently has only one show on their calendar, March 30th (TONIGHT) with Young Widows & My Disco at Great Scott in Allston, MA. The same tour hits Europa in Brooklyn on April 1st, but without Howl (tickets here). Hopefully we can get them here soon to make NYC shudder and raise their invisible oranges to the sky.
More pictures from the Snake Eyes Vinyl show below...

HOWL...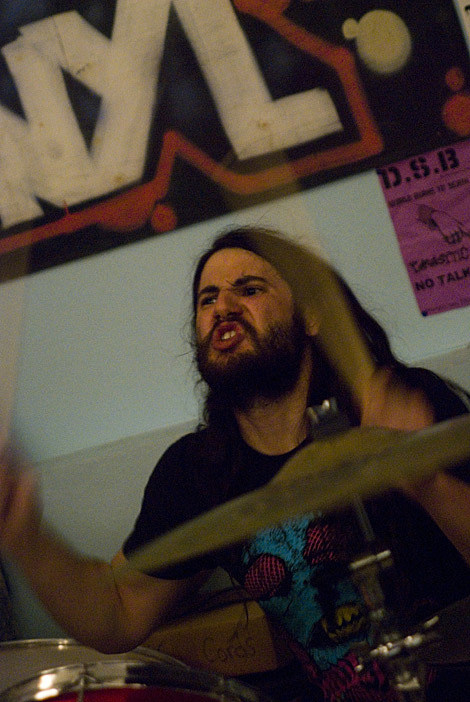 HOWL live at the Roxwel.com showcase.