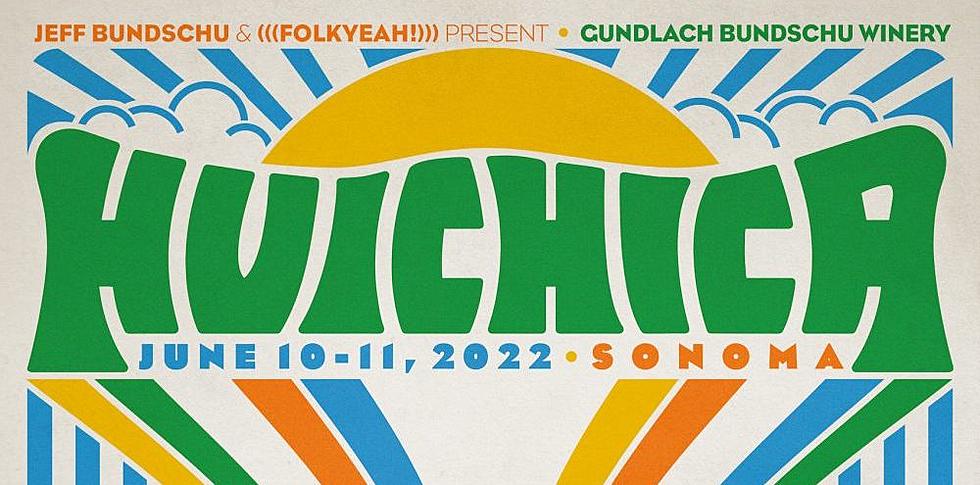 Huichica 2022 lineup: Allah-Las, ESG, Woods, Turnover, Midlake, Lilys, Isobel Campbell, more
Sonoma, CA's very vibey Huichica fest will hold its 2022 edition on June 10 & 11 at Gundlach Bundschu Winery. For fans of psych, folk, prog, jam and shoegaze and their many intermingling tentacles, this is a pretty appealing lineup. Allah-Las, ESG and Turnover headline, and other performers  include W.I.T.C.H, Woods, La Luz, Damien Jurado, Midlake, Tamaryn, Wand, Bobby Oroza, Avey Tare, Isobel Campbell, Lilys, Mega Bog, Mary Lattimore, Jess Williamson, Brigid Dawson, The Shacks, and more.
Also on the bill: Taper's Choice, a supergroup comprised of Real Estate's Alex Bleeker, Vampire Weekend's Chris Tomson, Darkside's Dave Harrington, and Arc Iris' Zach Tenorio Miller. As Stereogum points out, the band's Twitter description reads lays their Deadhead leanings straight on the line: "Basically an anthropomorphized 11/11/73 Dark Star."
Tickets for Huichica 2022 go on sale Friday, March 4 at 10 AM Pacific. Check out the poster and full lineup below.
HUICHICA 2022 LINEUP
Allah-Las
ESG
Turnover
W.I.T.C.H.
Woods
La Luz
Damien Jurado
Midlake
Tamaryn
Avey Tare
Isobel Campbell
Bobby Oroza
Wand
Lilys
The Altons
Mega Bog
Mary Lattimore
Tropa Magica
Mystic Chords Of Memory
Dummy
Starcrawler
Tapers Choice
Spaceface
Jess Williamson
Oog Bogo
Brigid Dawson
Frank Locrasto
Thumpasuraus
Light Fantastic
Oliver Ray
Sylvie
Uni Boys
Madeline Kenney
The Shacks
Nico Georis
Matt Baldwin
Companion