Hull, A Generation of Vipers & Marching Teeth played Saint Vitus (pics)
by BBG
Hull @ Saint Vitus

Despite a climbing mercury outside, Hull headlined an icy Saint Vitus with A Generation of Vipers and Marching Teeth on Friday night (7/22). The show was a one-off for Hull, who are preparing to release their new and Billy-Anderson-mixed LP for The End Records in October. Details are forthcoming.
A Generation of Vipers (members US Christmas) recently released the new Kurt Ballou produced LP Howl and Filth and played entirely new material at the venue that night. Stream the new track "Slow Burn" below.
A Generation of Vipers' van broke down moments before the show, so the band spent an unexpected weekend in NYC, but their van is currently being worked on.
Marching Teeth were an excellent way to start the show with a booming set influenced by mid-period Melvins.
More pictures from Saint Vitus, and the stream of "Slow Burn" below.

--

Marching Teeth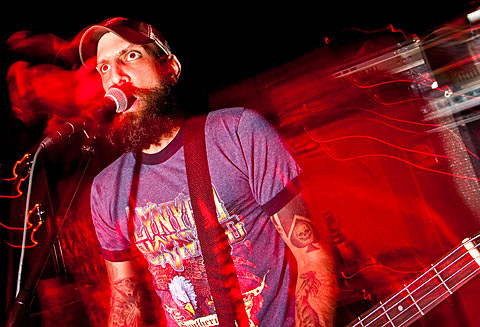 A Generation of Vipers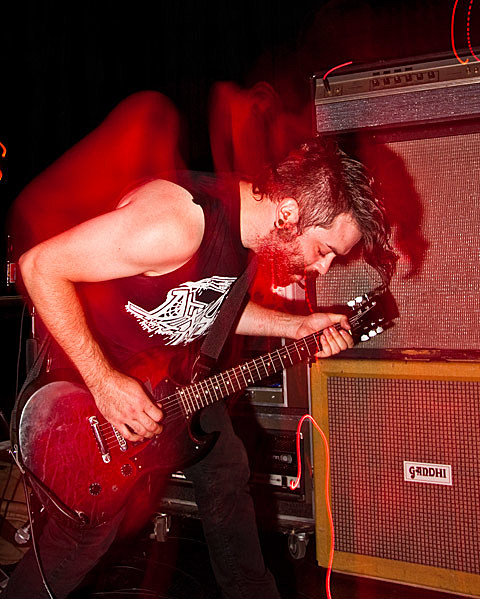 Hull