Hurricane Sandy benefits happening at Brooklyn Bowl and The Bell House tonight
still from 'Fight For Your Right Revisited'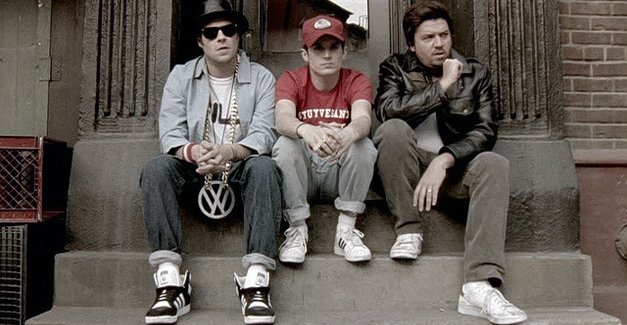 To help benefit Hurricane Sandy Relief, Brooklyn Bowl and Oscilloscope Laboratories are teaming up to present a benefit tonight (11/5) at Brooklyn Bowl with screenings of Beastie Boys short film Fight For Your Right Revisited and LCD Soundsystem film Shut Up and Play the Hits with "full concert sound." Admission is pay what you like with a suggested $10 donation. Every $5 donated gets you a raffle ticket for prizes and giveaways from Oscilloscope Labs and Brooklyn Bowl. Canned food and household goods will be collected at the show too. The Fight For Your Right Revisted video and the trailer for Shut Up and Play the Hits are below.
Another benefit you can attend tonight is the open mic at The Bell House, which is back open after being closed due to a blown transformer yesterday. All proceeds (financial donations only) will go to the American Red Cross. The open mic runs from 6 - 8 PM.
Brooklyn Bowl is also hosting a benefit with Gary Clark Jr. on Tuesday.
Videos below...

---
Fight For Your Right Revisted

Shut Up and Play the Hits