I Am the Avalanche played Suburbia with Timeshares & Make War (pics)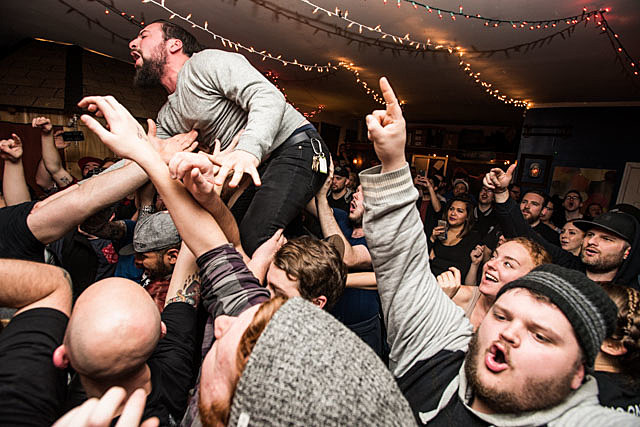 After being postponed due to Winter Storm Jonas, I Am the Avalanche's original lineup played their first shows in two years at Music Hall of Williamsburg on Saturday (1/30) and the much smaller DIY spot Suburbia on Sunday (1/31). We caught them at Suburbia, and needless to say, it was packed to the gills and it was a totally wild show. The great newer Long Island punk band Timeshares opened, as did Make War.
I Am the Avalanche singer Vinnie Caruana's other band The Movielife also have more reunion shows coming up, including NYC on March 24 at Webster Hall with TBA special guests. They're working on new material for the first time since 2003's Forty Hour Train Back to Penn, and they're promising to debut some of the new songs at these shows. Tickets for NYC are still available.
More pictures from Suburbia below...

---