Iceage, Prurient & friends played Public Assembly (Northside pics & video)
Iceage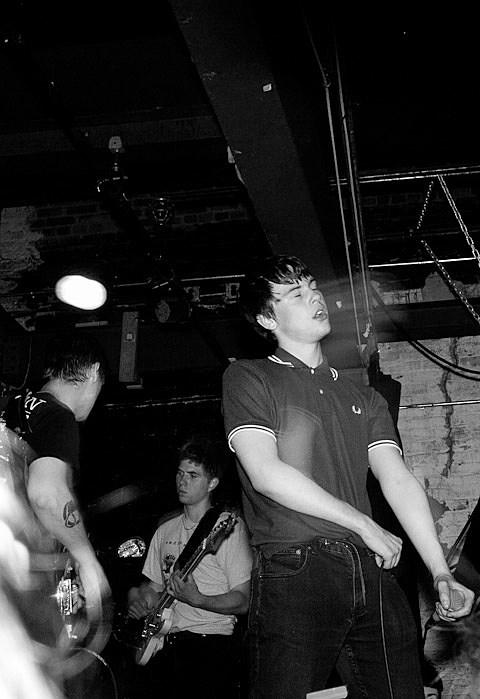 Prurient and Iceage headlined the Sacred Bones/Stereogum showcase at Public Assembly on June 17th, with help from Cult of Youth (who have a new album and tour with Cold Cave in August), The Men (who played Death By Audio earlier that week), Yellow Tears, Lost Tribe, Pop1280, and Anasazi. The show, part of the Northside Festival, marked the US debut of Iceage and is one of a few shows planned for the band in the coming weeks.
By the time I arrived at the Sacred Bones/Stereogum show after catching Deafheaven, Iceage had already taken the stage and were into their first song. The crowd was dancing like maniacs and had started a pit in front of the stage. The band's reverb and noise-heavy post-punk was as snotty and disaffected on stage as it is on New Brigade, and the audience ate it up.
Prurient

I ducked out of Iceage a touch early though to get into the smaller room to catch Prurient which, as expected, filled quickly to capacity following the close of Iceage. Standing up front, I caught all of Dominick Fernow's violent and fantastic 15 minute set that included his Cold-Cave bandmate Wes Eisold addding another layer of electronic noise. Dominick screamed and thrashed violently (ultimately knocking over his rig) into two microphones while an icy mix of darkwave synths, black metal, and noise blasted through the PA. Incredible set.
If you missed out on the show on Friday (6/17) you can still catch quite a few of the bands in the coming weeks. Cult of Youth play Knitting Factory with Cold Cave on 7/12. Iceage are back in NYC for a few more dates including a FREE in-store Wednesday at Other Music and a show at 285 Kent on Saturday with JEFF The Brotherhood and a suprise guest (Fucked Up).
We already posted the Men pics from the show HERE. More pictures from the rest of the show and some video of Yellow Tears (most of their set), Iceage, and Prurient, below...

--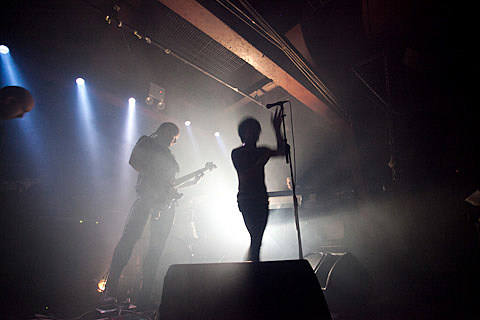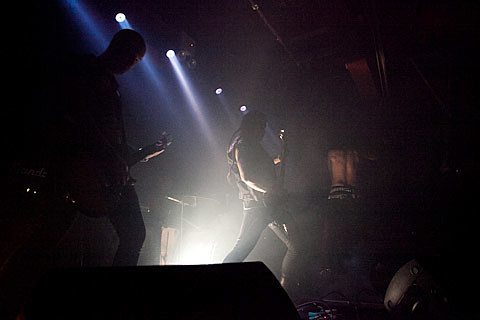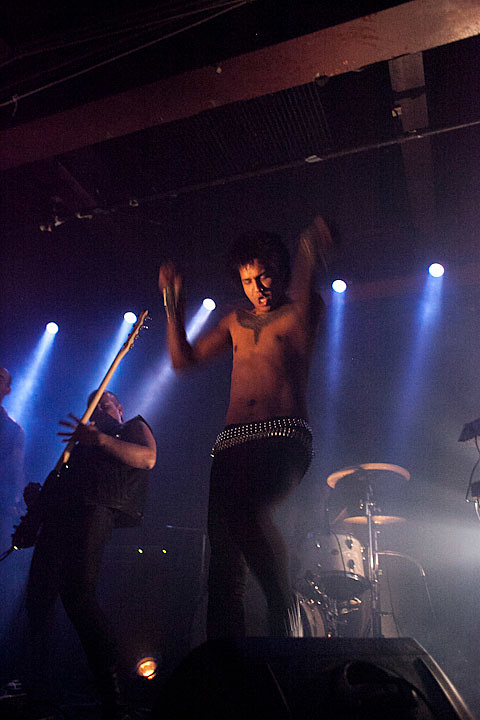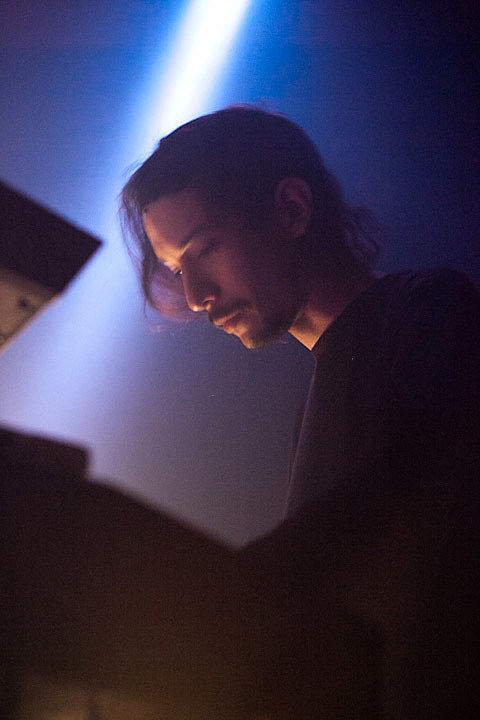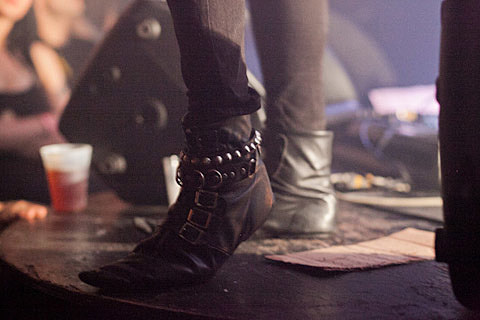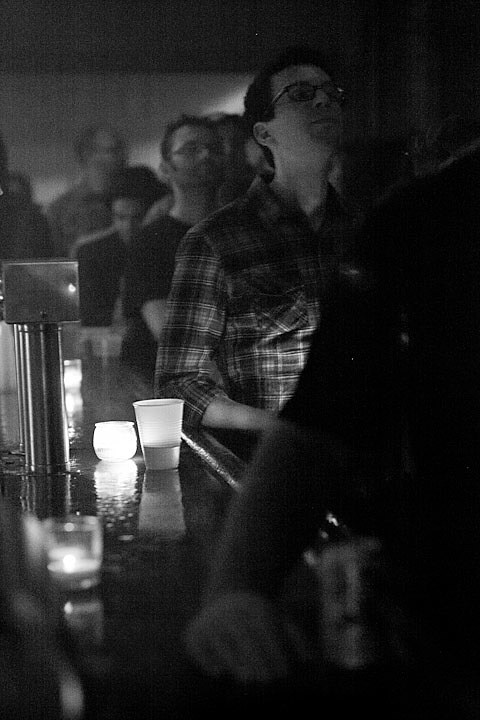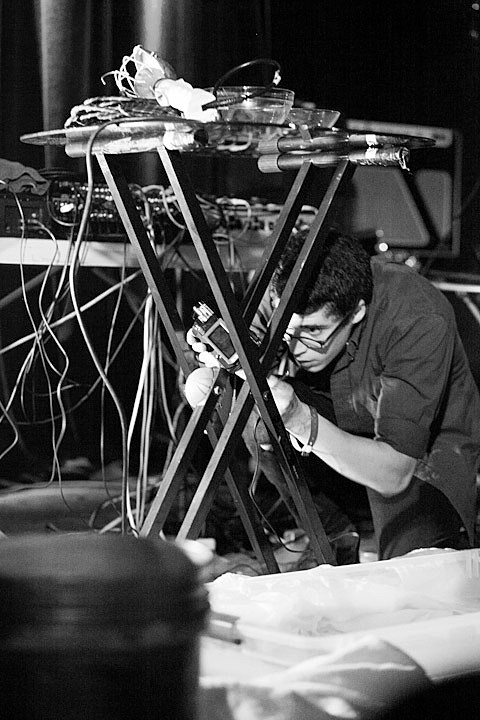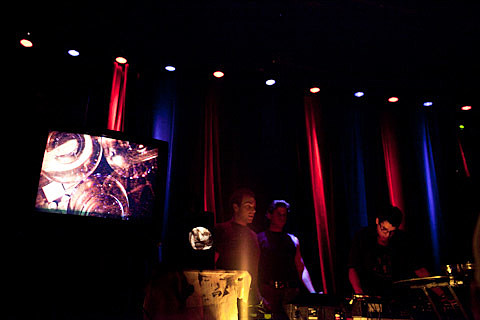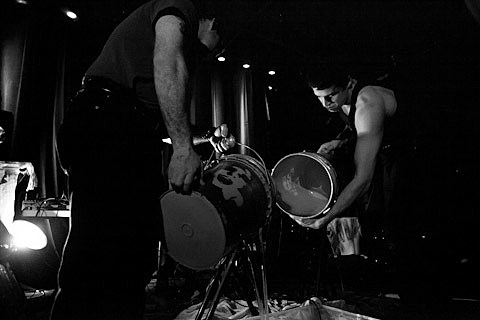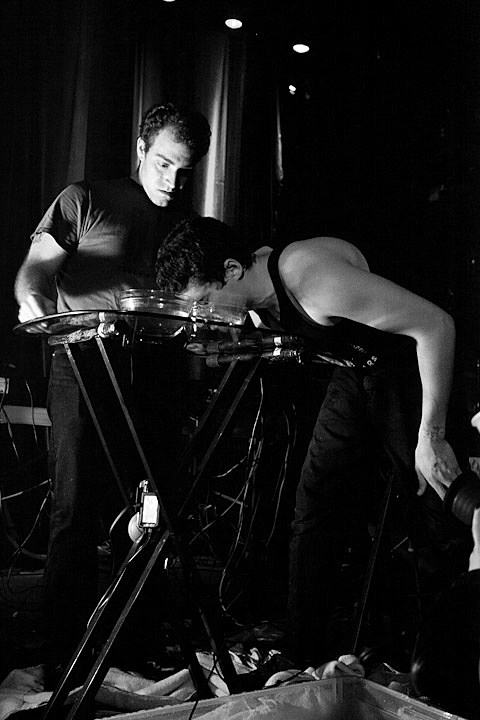 Yellow Tears at Public Assembly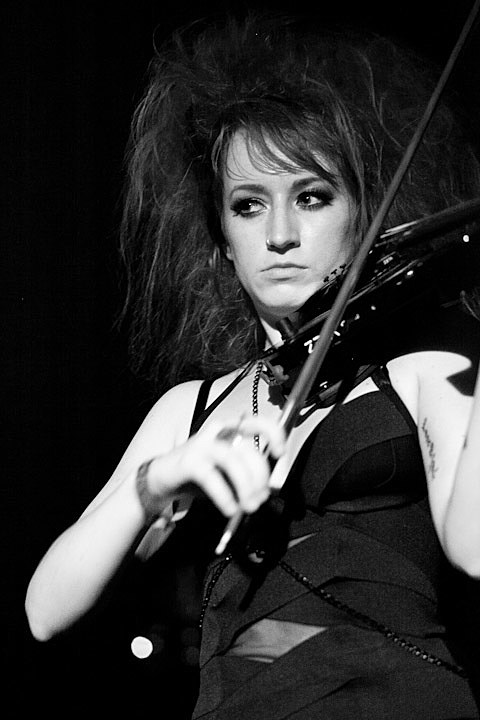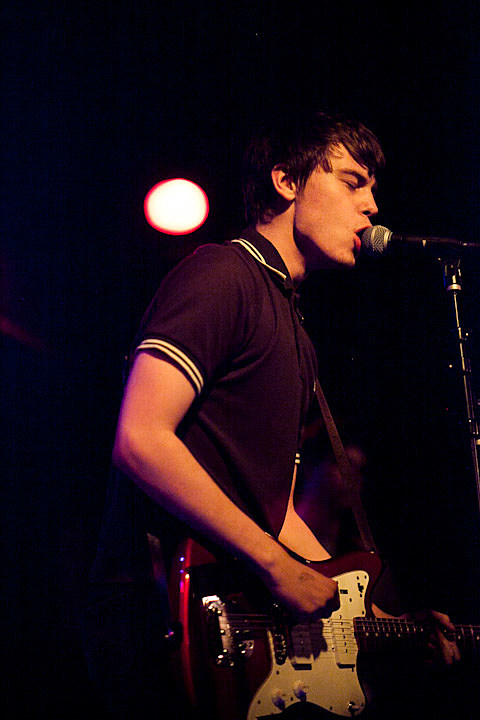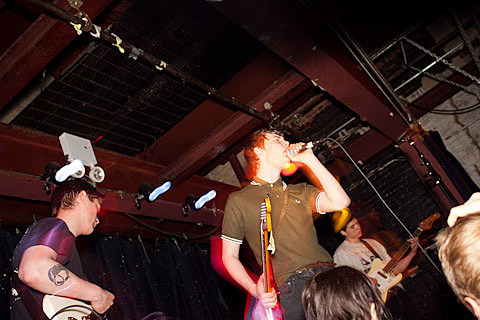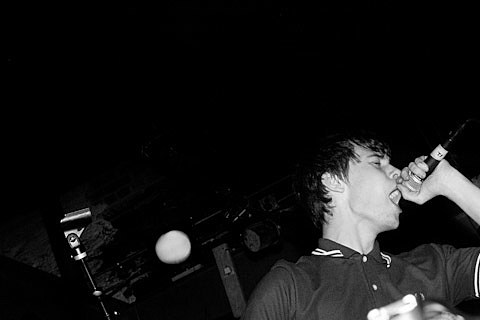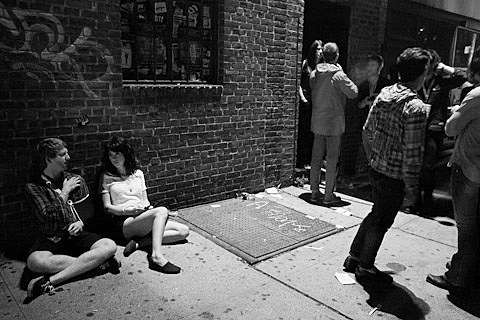 Iceage at Public Assembly


Prurient by Louis Caldarola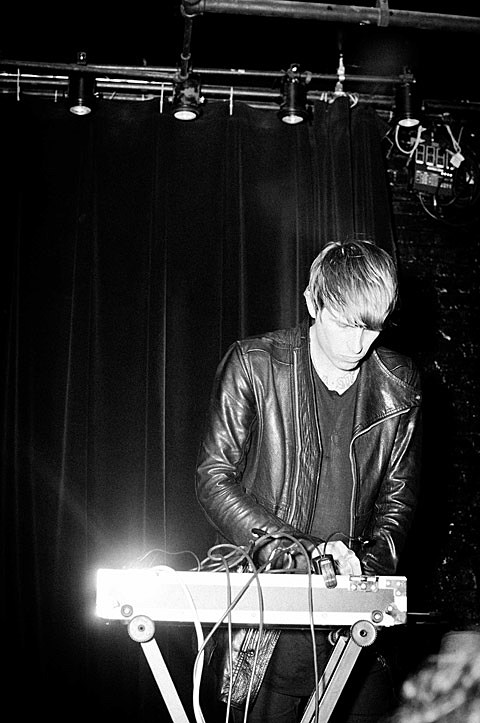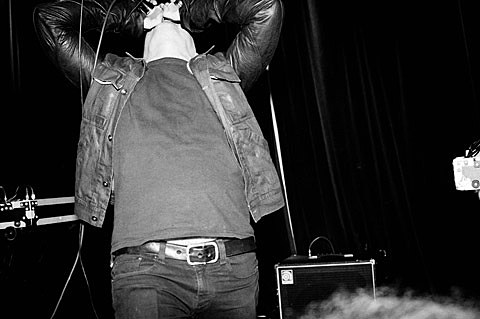 Prurient at Public Assembly

YELLOW TEARS - 2011 TOUR DATES
June 24th-26th, 2011 - Ende Tymes Festival, Silent Barn, Brooklyn, NY
July 29th and 30th, 2011 - Burning Fleshtival III, The Red Light District, NY
August 2nd, 2011 - The Stone, Manhattan, NY
--
Cold Cave -- 2011 Tour Dates
July 12 - Brooklyn, NY -- Knitting Factory *
July 13 - Montreal, QC - La Sala Rossa *
July 14 - Toronto, ON -- Legendary Horseshoe Tavern *
July 15 - Detroit, MI -- Magic Stick *
July 16 - Chicago, IL -- Pitchfork Festival
July 17 - Minneapolis, MN -- Varsity Theater *
July 18 -- Fargo, ND -- The Aquarium *
July 21 - Vancouver, BC -- Biltmore Cabaret **
July 22 - Portland, OR -- Doug Fir Lounge **
Jule 23 - Seattle, WA - Capital Hill Block Party
July 25 - San Francisco, CA -- Great American Music Hall **
July 26 - San Diego, CA -- Casbah ** -
July 27 - Los Angeles, CA -- Los Angeles Ukranian Center **
July 29 - Salt Lake City - Urban Lounge **
July 30 - Denver - Bluebird Theater **
July 31 -- Omaha NE -- Waiting Room **
August 1 - St. Louis, MO -- Firebird **
August 2 -- Cleveland, OH -- Grog Shop **
August 4 - Washington, DC -- Rock N Roll Hotel **
August 5 - Philadelphia, PA -- Voyeur **
August 6 - New York, NY -- Bowery Ballroom **
* w/ Cult of Youth
** w/ Austra Supports