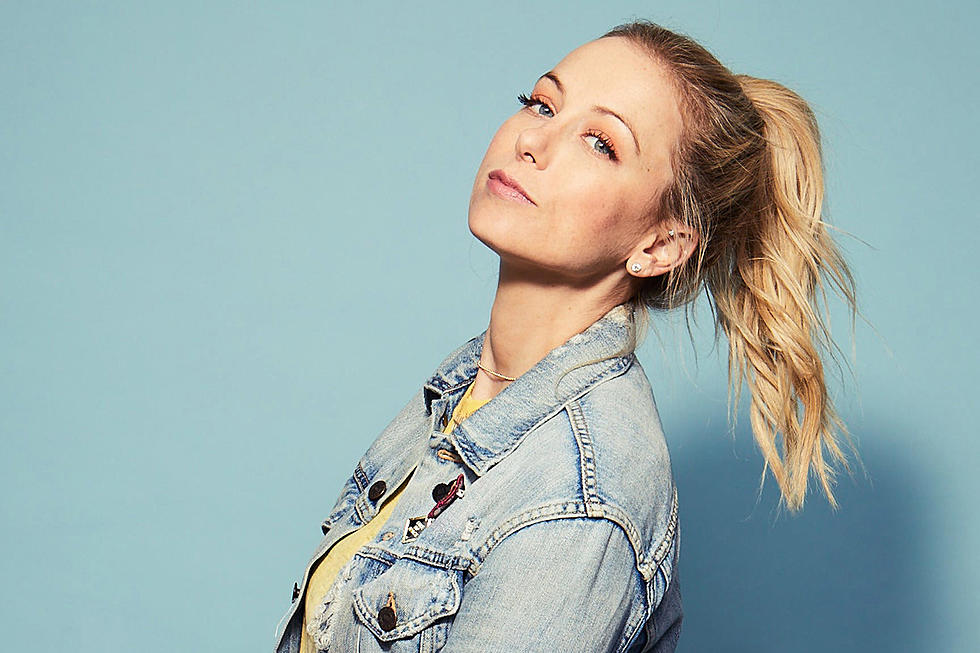 Iliza Shlesinger adds second Beacon Theatre show (updated dates)
Comedian Iliza Shlesinger recently released her new stand-up special, Unveiled, on Netflix, and her upcoming sketch series, The Iliza Shlesinger Sketch Show, is due out next year on the streaming service. She's also heading out on "The Forever Tour" in 2020, which includes an NYC date at Beacon Theatre on March 27. Tickets to that show are sold out, so she's added a second, late show on the same night. Tickets to that one go on sale today (12/13) at 11 AM.
See Iliza's updated dates below.
Iliza Shlesinger: 2020 Tour
JAN 24 7:00 PM STRAZ CENTER, TAMPA, FLORIDA
JAN 25 7:00 PM HARD ROCK LIVE, ORLANDO, FLORIDA
FEB 7 10:00 PM THE MIRAGE, LAS VEGAS, NEVADA
FEB 8 10:00 PM THE MIRAGE, LAS VEGAS, NEVADA
FEB 13 7:00 PM THE STATE THEATRE, SYDNEY, AUSTRALIA
FEB 14 8:00 PM QPAC CONCERT HALL, BRISBANE, AUSTRALIA
FEB 15 8:00 PM HAMER HALL, MELBOURNE, AUSTRALIA
FEB 20 8:00 PM YOUTH THEATRE, HANOI, VIETNAM
FEB 21 8:00 PM CARAVELLE SAIGON, HO CHI MINH, VIETNAM
FEB 22 7:45 PM SCALA THEATRE, BANGKOK, THAILAND
MAR 5 7:00 PM CONNOR PALACE, CLEVELAND, OHIO
MAR 6 7:00 PM PALACE THEATRE, COLUMBUS, OHIO
MAR 7 7:00 PM MURAT THEATRE, INDIANAPOLIS, INDIANA
MAR 13 7:30 PM BELLCO THEATER, DENVER, COLORADO
MAR 14 7:00 PM ABRAVANEL HALL, SALT LAKE CITY, UTAH
MAR 15 7:00 PM MORRISON CENTER, BOISE, IDAHO
MAR 21 7:00 PM COMERICA THEATER, PHOENIX, ARIZONA
MAR 27 7:00 PM BEACON THEATRE, NEW YORK, NEW YORK
MAR 27 9:30 PM BEACON THEATRE, NEW YORK, NEW YORK
MAR 28 8:00 PM THE HALL AT LIVE! CASINO AND HOTEL
APR 3 7:00 PM SOUTHERN ALBERTA JUBILEE AUDITORIUM, CALGARY
APR 4 7:00 PM NORTHERN ALBERTA JUBILEE AUDITORIUM, EDMONTON
APR 5 8:00 PM QUEEN ELIZABETH THEATRE, VANCOUVER, CANADA
APR 17 8:00 PM FOXWOODS RESORT CASINO, FOXWOODS, CONNECTICUT
APR 18 7:00 PM CHEVALIER THEATRE, MEDFORD, MASSACHUSETTS
APR 19 7:45 PM CHEVALIER THEATRE, MEDFORD, MASSACHUSETTS
APR 23 7:00 PM STIFEL THEATRE, ST. LOUIS, MISSOURI
APR 24 7:00 PM ARVEST BANK THEATRE AT THE MIDLAND, KANSAS CITY
APR 25 7:00 PM BRADY THEATER, TULSA, OKLAHOMA
MAY 2 8:00 PM EVENTIM APOLLO, LONDON, UK
MAY 4 7:00 PM MOMKULT, BUDAPEST, HUNGARY
MAY 6 8:00 PM DR KONCERTHUSET, COPENHAGEN, DENMARK
MAY 8 9:30 PM CHINATEATERN, STOCKHOLM, SWEDEN
MAY 9 7:30 PM RHYPARK, BASEL, SWITZERLAND
MAY 10 8:00 PM SPIRGARTEN, ZURICH, SWITZERLAND
MAY 12 7:00 PM KULTTUURITALO, HELSINKI, FINLAND
MAY 13 8:00 PM SENTRUM SCENE, OSLO, NORWAY
MAY 15 8:30 PM VICAR STREET, DUBLIN, IRELAND