I'll Be Your Mirror 2011 — pics from ATP Sunday (Public Enemy, Company Flow, Thee Silver Mt. Zion, Deerhoof, Earth & more)
photos by Dana (distortion) Yavin
Public Enemy

STEREOGUM: What appealed to you about getting involved with All Tomorrow's Parties?

GEOFF BARROW: I just like that, for the most part, you wouldn't want to be there if you aren't actually into the music. It's not like Coachella where there are loads of girls walking around in bikinis and stuff like that. It's basically people enjoying what is often some really indulgent music. For us, it's like a Charlie in the Chocolate Factory moment. You win the golden ticket and you get to see how the candy is made. You get to choose the bands that play with you, which is just ... amazing. It's like, wow, yes, please.

STEREOGUM: Who in particular are you most excited about seeing?

GEOFF BARROW: We've been really lucky over the years. We've done three of these ATP festivals and it's always such a good experience. I'm always, always, always very into watching Public Enemy. Also, Ultramagnetic MCs because they are just mental and so important to hip hop. I'll also be watching Swans ... with earplugs. I want to watch everything. I want to watch as much as I possibly can.
Before Chuck D joined fest co-curators Portishead on stage during their Sunday I'll Be Your Mirror set in Asbury Park, Public Enemy played their own set, as did reunited hip hop group Company Flow (who will play again this month as part of the Creators Project). Ultramagnetic MCs played on Saturday, as did Swans.
Jeff Mangum played his second of three Asbury Park sets on Sunday (10/2), though like his Friday show, we don't have pictures of his set (he doesn't like pictures). We do have pictures of a lot of other sets from Sunday though, and they continue, along with shots of the general Asbury Park scenery (the conclusion of our ATP NJ 2011 coverage), below...

--

DD/MM/YYYY
Deerhoof
Earth
Company Flow
Public Enemy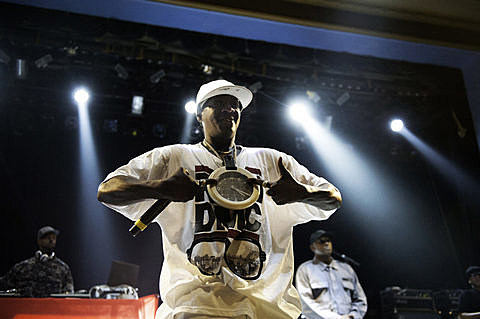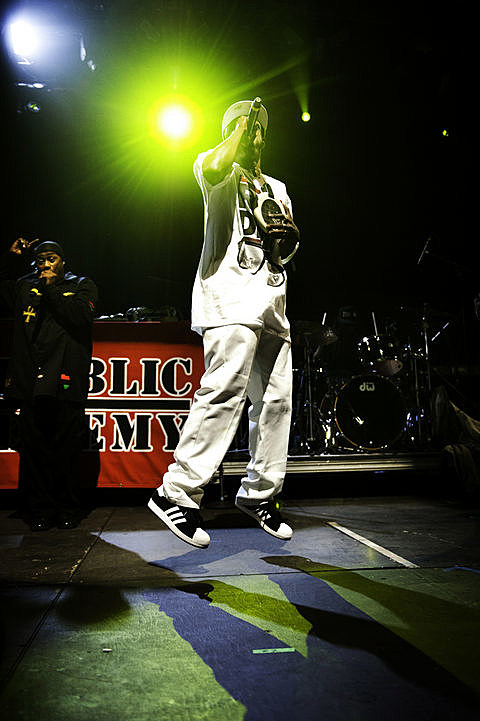 Thee Silver Mt. Zion
Portishead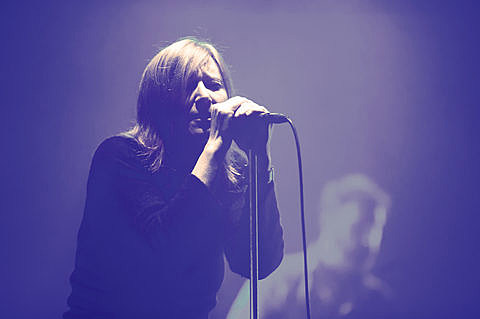 The rest of the Portishead from Sunday HERE, and Anika from this day HERE.