Ink & Dagger played Philly (pics & video), Amazing Baby play Radio City tonight w/ MGMT (who played last night too)
I& D photos by Nikki Sneakers, MGMT photos by Lanna Apisukh, words by BBG
Geoff Rickly of Ink & Dagger at This is Hardcore in Philly Sunday

Amazing Baby will open the sold out MGMT show at Radio City Music Hall TONIGHT (8/18), part of a two night stay for MGMT who played the venue last night with Francis & The Lights. Tickets for tonight are still available, if you so desire. Last night's crowd was reportedly very young and included at least one enthusiastic fan who rushed the stage. MGMT must drive people nuts, I know it drives me crazy....
MGMT @ Radio City Music Hall Tuesday night

Tonight's show marks the end of a busy week for Don Devore of Amazing Baby, as he also brought his past/current (?) project Ink & Dagger to Party Expo on 8/12, This is Hardcore on Sunday (8/15), and to The Ox in Philly on 8/13 as well:
Most scenesters with a basic hardcore background know that Sean McCabe was Ink & Dagger and initially looked at the shows with some skepticism, but in the end, the whole thing seemed like a pretty fitting tribute. Despite all the baggage/backstory/justifications that go with explaining why this was ok, it felt pretty right as the band ripped through both seven inches a couple songs off of "Fine Art".

It would have been great to catch all 3 sets, but out of the trio of shows they played this weekend, a warehouse show on Friday the 13th with very little advertising, felt like the best fit to me. While I'm sure the set at TIHC was equally impressive, I was more concerned about the collection of boners, meatheads and doofuses that wouldn't "get" what was going on and put a damper on things. The dust hasn't had a chance to settle on the weekend, but all of the Ink & Dagger comments I've heard in 2010, remind me of the same comments that would follow them back in the late 90s. You either get it, or don't understand it. Whatever. That's the way it was in the beginning and the way it will continue to be. -[deathtens]
Pics of MGMT at RCMH, and pics and video of Ink & Dagger from their (corpsepainted) This is Hardcore appearance are below...

--
Ink & Dagger @ This is Hardcore...
Sean McCabe's ex-girlfriend Jennifer Layne Park introduced the show...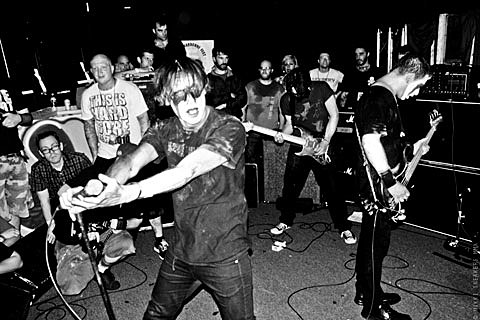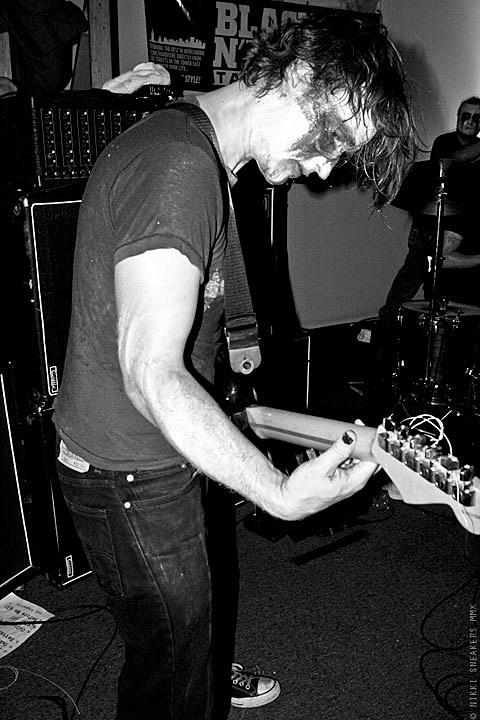 MGMT @ Radio City Music Hall....
Ink And Dagger - Bloodlust (live at The Ox 2010)

Ink And Dagger - Road To Hell (live at The Ox 2010)

Ink And Dagger - The SIx Feet Under Swindle (live at The Ox 2010)

Jennifer Layne Park introduces Ink and Dagger at This Is Hardcore

Ink and Dagger playing 'Changeling' (This Is Hardcore)

Ink And Dagger - Road To Hell / Bloodlust (This Is Hardcore)

Ink And Dagger - The Six Feet Under Swindle (This Is Hardcore)